Ideas for repurposing 70's girls' childhood bedroom set? Answered
I still have my set as a young girl and hate to see it go. I love the idea of repurposing or refinishing furniture, but harder to do so with my own furniture. Before I find a new home for the pieces, are there any ideas that can be offered?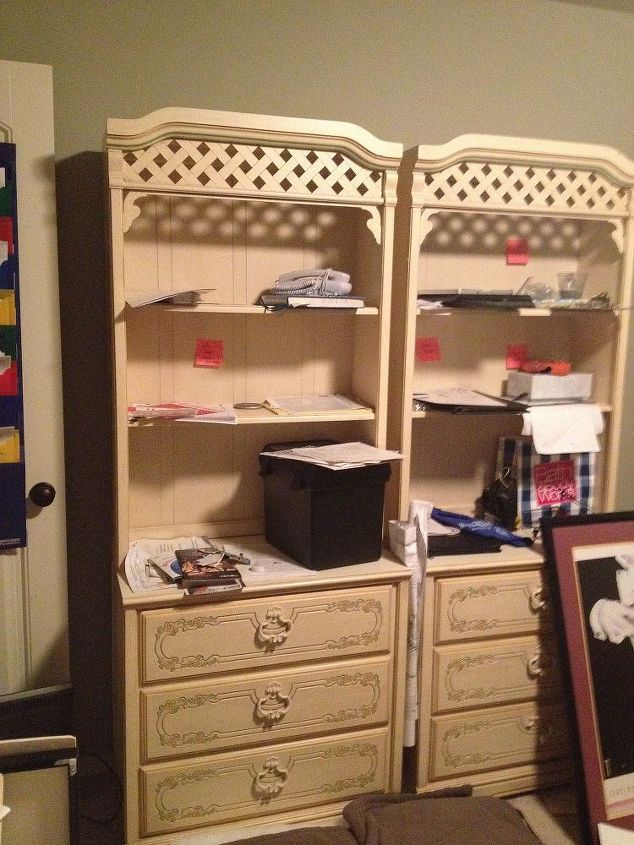 Virginia zacharias
Answered on Aug 18, 2022
The finish is all flaking off my mothers waterfall bedroom set. Should I paint or refinish with varnish etc?

Kristen Koors
Answered on Apr 30, 2023
My grandparents gave me an 80s bedroom set that I want to repurpose for my 13 year old daughter. Has anyone updated large bulky oak furniture with a golden honey stai... See more Lynneclare
Answered on Apr 30, 2023 Valorie
Answered on May 22, 2023
We have a cherry bedroom suite (from the 90's- it was high end at that time so don't judge) that I would like to bring up to date. I really can't stand the thou... See more Jenifer
Answered on May 22, 2023

Redeemwood
Answered on Aug 19, 2023
Like the crazy I am... I bid successfully on this old safe that hasn't been opened because the combination is long since missing. Now what do I do with it ha ha ha...... See more

Janet
Answered on Aug 19, 2023
Do you have any ideas on what I can do with my beautiful entertainment center? Its tall and holds up to a 40" TV. I have a small home and have a new 50" TV that wont ... See more