Repurposing old refrigerator parts Answered
My 17 year old refrigerator has bit the dust. New one ordered.
Since ĺearning a lot from the talented people on Hometalk, what would you do with the shelves (Glass) the wire rack and plastic bins for produce and in the door. I know there useable.
How would you recycle them .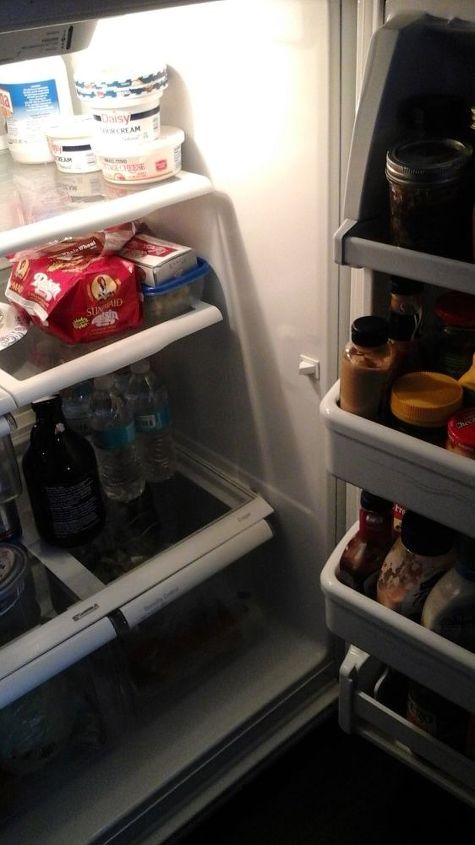 Related Discussions Karen Marsh
on Jul 21, 2017
I have the leftover legs, pedal and miscellaneous parts off an old sewing machine. Using the drawers for a storage project, machine is decorative display on a shelf. ... See more Lynn
on Jan 27, 2019
I've seen many various ways to re purpose the base of antique treadle sewing machines, but I'm trying to find a purpose just for the treadle (foot pedal) itself. Does... See more Sus5555035
on Apr 20, 2017
Do any of have any tips or cautions dismantling a non-functioning microwave to use the metal and plastic in up-cycling projects? Thanks so much. David
on Jul 13, 2019
I am looking to reuse/upscale some desk parts from 2 desks that I have that resemble those in the picture. These are too big and too deep, and my idea is to shorten t... See more
Jackie Smith
on Oct 21, 2018
Laura Kolb Resnick
on Sep 13, 2018
I have a fridge that is going to the street this week. The wire baskets that held frozen food seem to have another purpose.. as well as some of the bins used to hold ... See more Lawrence Chat
on Oct 23, 2019
Can you get me any ideas concerning my old double door refrigerator? Want to be creative and use it outside. The fridge side stop getting cold, the freezer side still... See more