WHY did some glass plate I painted turned milky when baking the paint? Answered
So, I am making ForeverFlowers using vintage glass and plates. Some of my glass or even crystal I paint to add some colors.
Usually, I bake on the paint by placing the products into a cold oven, turning it to 350, and bake it for about 35 minutes after temperature is reached. I then turn off the oven and let my work cool down slowly in the oven.
One of my painted plates turned milky and I had to brush off some fine dust with a toothbrush. Still, it remains milky.
Could this be a lead crystal plate?
Any clue at all before putting my next batch to bake?
Much gratitude for suggestions.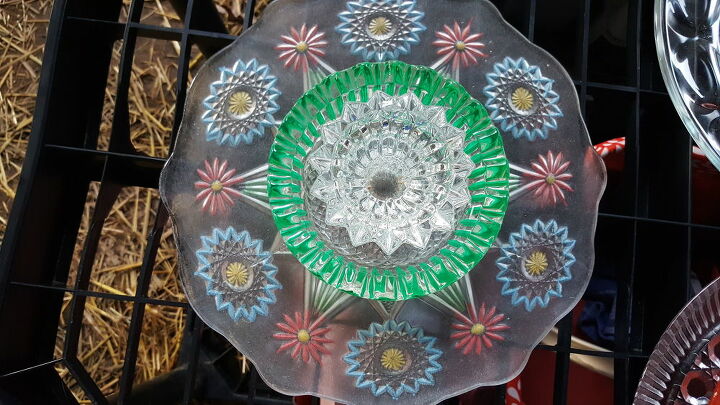 The glass here used to be clear before baking like the other flower you can see