How to repair waters stains on cabinet? help! Answered
Posted a while back for ideas on how to clean a family MCM buffet. I am not a DIYer may I say but have started this project now!!! Used Howards Clean A finish to clean the wood and that helped. Now ready to use Howards Restore Finish to refinish in sorts the buffet. As you can see I have some water? stains that don't seem to get covered with the stain when I tested it out. Suggestions on how to proceed as I am now midway on this project!! promise to post completed project. thanks for all of your support and help !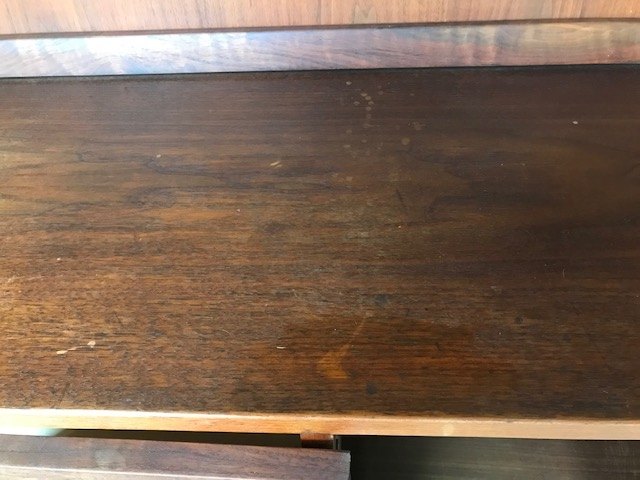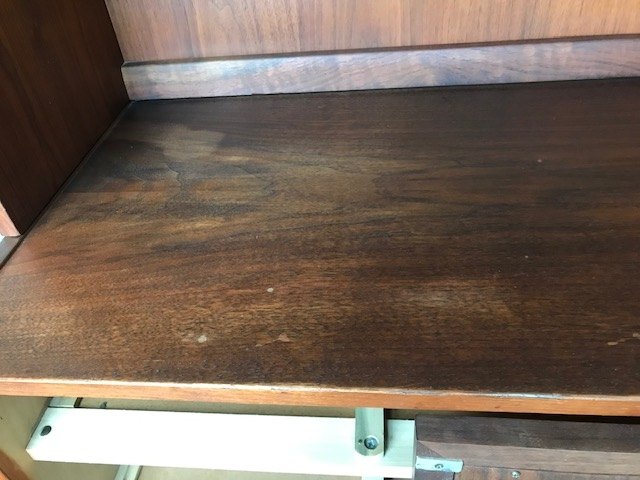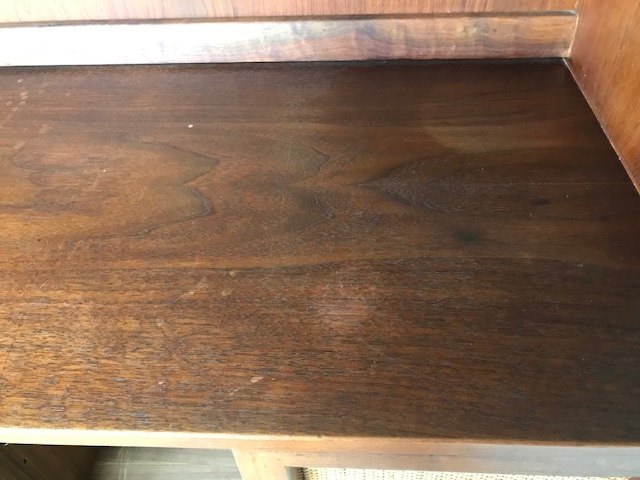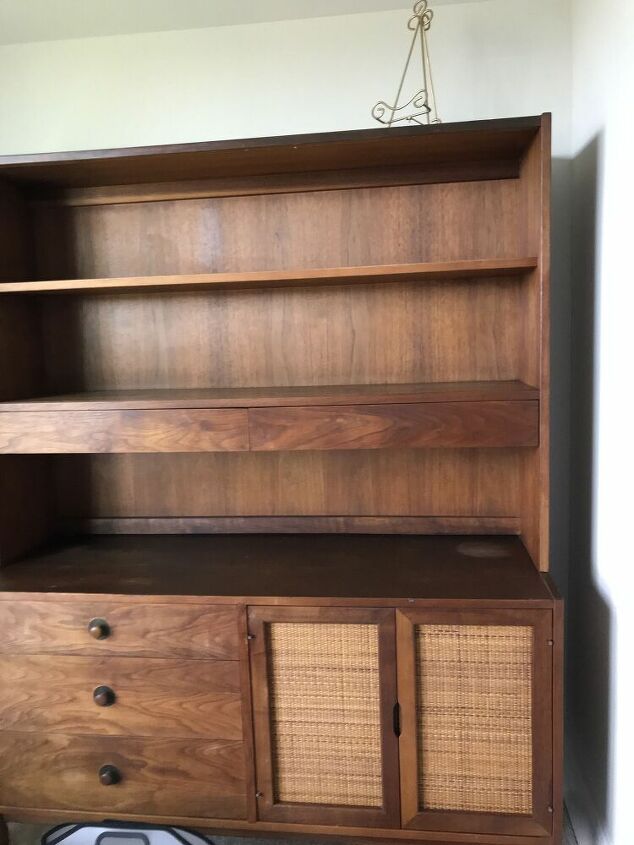 This is the complete piece; primary damage on lowest shelf area. Thanks! must be crazy in my brain to be taking this on!!!