Related Discussions Cassandra
on Jan 06, 2021
Hi just wondering if anyone knows or has cut a 3" mattress topper.iIt is a king and I measured to be cut to a double size.what is the best tool to cut a nice edge? Sharon
on Jan 19, 2021
I bought them at Hobby Lobby and there about 15 in. long. They are med brown color and I'm wondering how I can dress them up and make them pop!! Thanks!!

Elizabeth Guzman
on Nov 20, 2020
I bought this wooden Christmas tree last year and it has since warped. It goes on the wall but since its bent it doesn't stay flush against it. I am going to paint th... See more BRI47794761
on Oct 07, 2020 Ella
on Sep 21, 2020
Minerva Martinez
on Apr 12, 2020
What decorations can I make for a Minecraft Birthday Party?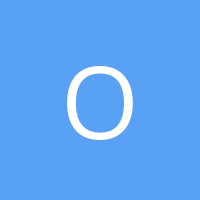 Owna
on Feb 19, 2020
Can you use magazine or will the other side show through? Where can you find napkins or wrapping paper? Does the paper have to be thin for a reason?