What would you like to see me hydro dip next? Answered
In a recent post we hydro dipped a pinewood derby car for my son.
Here is the link to the project that we posted:
https://www.hometalk.com/diy/decorate/rooms/how-to-hydrodip-a-pinewood-derby-car-44261374?cid=8216248#c-8216248
What other projects would you like to see hydro dipped? Let us know in the comments below and if you get the most likes by May 16th we will mail you the project once we create it. I'm looking for ideas that can be cut out of wood and coated with this technique.
We are looking for content to share on hometalk so others can see this technique.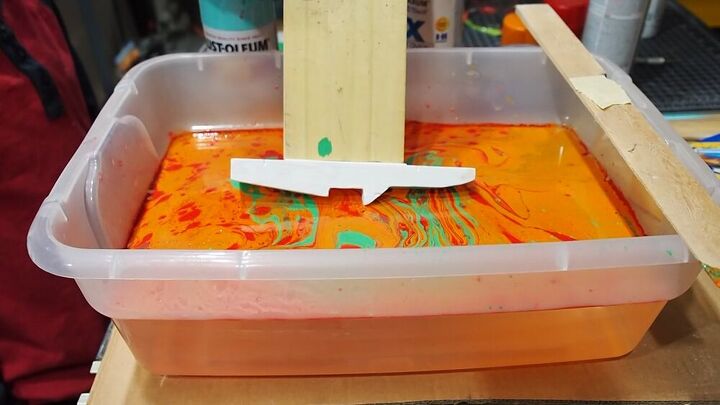 Pinewood derby car getting hydro dipped