Related Discussions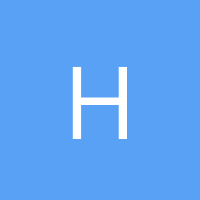 Hustonprincess
on Nov 04, 2019
I am so sick of this tile in my kitchen. The last owners re-decorated what was a classic 1930's farmhouse kitchen to this. I want to revert it back, I absolutely LOVE... See more

Jan Addams
on Oct 28, 2016
A kitchen renovation is about to happen (yikes) and there is an 18" high granite backsplash to be replaced with brick tile. Any one know how to remove the granite wi... See more

Jeanne Creel
on Jan 14, 2019
How do I up faux subway tiles in my kitchen which has panelling Faux suband what glue should I use? Jeanne C. Heather
on Jan 08, 2019
My cabinets are a mess and I don't have enough room to store everything. Plus one cabinet is missing a door because it's in the bottom corner. I feel there's a lot of... See more Bag30933574
on Oct 11, 2017
We just moved into a new condo and I noticed that there is not a kickplate on the bottom of one of the cabinets, just raw plywood. I've never installed, cut, painted ... See more May
on Nov 08, 2018
No matter how much I scrub with dish liquid and a scrubber sponge I still see ugly chalky residue on the granite surfaces, stainless steel sink and the faucet. I've e... See more
Sherry Wrensch-Cwirla
on Oct 31, 2018
I have large windows 18" from the floor in my kitchen. I really need storage in my kitchen. Any ideas?