889 Views
3 Magical Halloween Gnomes to Add to Your Fall Decor
August 24th, 2023 6:49 AM
Hubble, bubble, toil, and trouble! This trio of magical Halloween gnomes is about to cast a spell on you!
Our step-by-step guides will help you transform simple materials into cute gnome decorations that capture the spirit of the season. Whether you're looking for a quick and easy project or a more intricate design, these tutorials have your DIY Halloween decor covered.
Get ready to bring these gnomes to life faster than you can say Hocus Pocus!
Halloween gnomes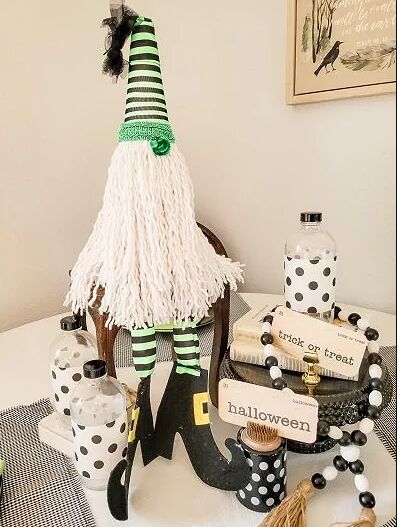 1. Mop head Halloween gnome
First, Kristin Sullivan shows us how to create an adorable no-sew Halloween gnome using Dollar Tree supplies! This quick and easy DIY project involves making a gnome body by attaching mop strings to a metal bucket, crafting a gnome hat from witch legs, and adding gnome legs inside the bucket.
Finish it off with a cute nose made from a pompom or wooden bead. In no time, you'll have a charming Halloween decoration that's faster to make than watching a Hallmark movie. Get creative with this fun craft!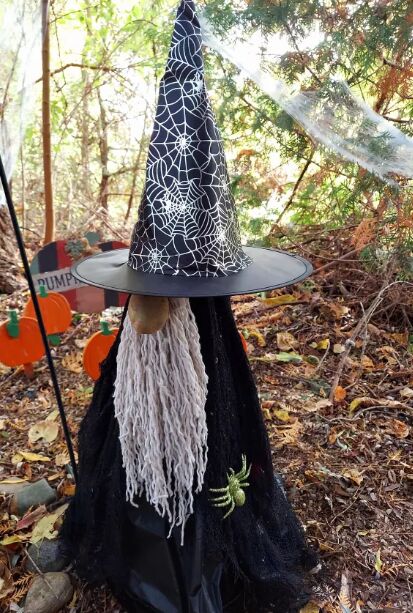 2. Tomato cage gnome
Next, Kelly-n-Tony demonstrates how to create an easy and affordable Halloween gnome using a tomato cage!
Zip-tie the tomato cage prongs at the top, then use a black vinyl tablecloth and "creepy black cloth" to cover it. Bend a wire hanger and hang it from the prongs to attach a potato for the nose. Disassemble a string mop and attach the strands to the wire hanger for the beard.
Add a witch or wizard hat and any additional decorations you like, such as a spider. This fun DIY gnome takes less than 30 minutes to assemble and can be customized to your preferences.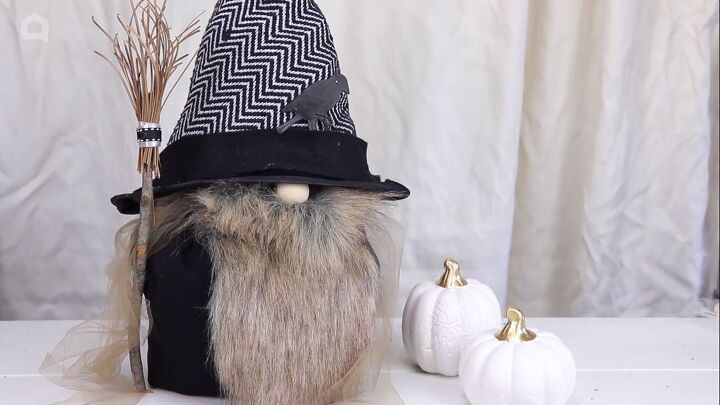 3. DIY witch gnome
Learn to make a witchy DIY Halloween gnome using simple materials like fabric, a styrofoam cone, a wooden bead, faux fur, and more. This step-by-step tutorial guides you through crafting each part of the gnome, including its body, nose, beard, hat, and even a little broom.
With easy-to-follow instructions, you can create a unique Halloween decoration that adds a touch of magic to your decor. This project is a fun and creative way to get into the Halloween spirit.
More Haunting Halloween Decorating Ideas!
Ready to turn your house into a spine-chilling sanctuary? From sinister mirrors to spellbinding chandeliers, our
How to Turn Your Home Into a Haunted House
guide will help you transform your space into a gothic haven.
Halloween gnomes
Which of these Halloween gnomes was your favorite? Let us know in the comments. Happy Halloween crafting!
Enjoyed the project?
Published August 23rd, 2023 11:57 AM