What to hang over fireplace? Answered
Right now I have a cream colored berry wreath over my fireplace. I will be getting the picture shown over my sofa ( that is a mock up so size won't be exact).
Do you think it still goes or should I change it? I don't want another picture I think it would be too much. Suggestions and advice appreciated. I will post a few pics of the space.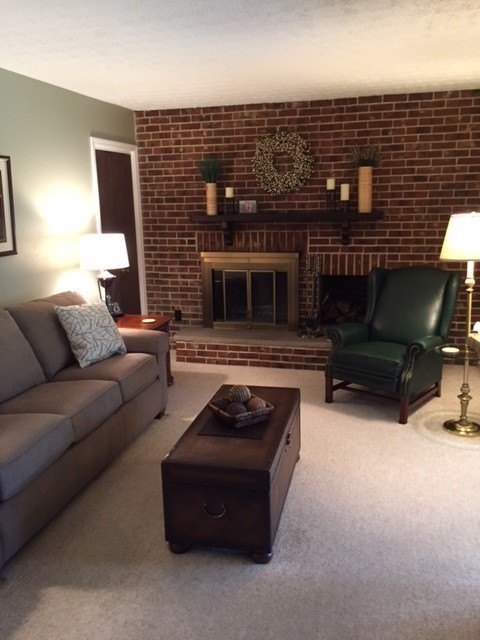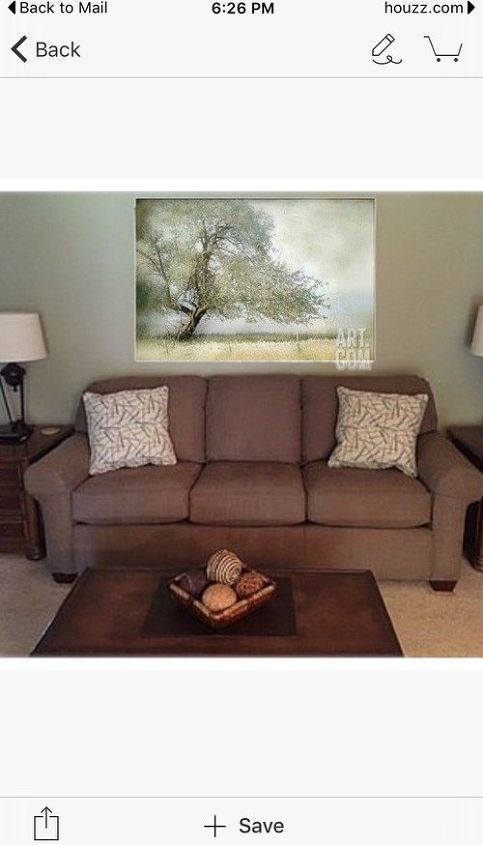 Cheri Smyers Sharrett
Answered on Dec 07, 2017
I have a cutout over my fireplace for a tv. The problem is it will only fit a 42 in. I need some ideas of how to box this in and build amantle

Penny Hughes
Answered on Jan 05, 2023
I have this gas free standing fireplace, I want the wall behind it to have more style, any suggestions would be apprietated. Thank you

Mrs29644741
Answered on Oct 30, 2023
I just want to change the color. Do something with framing around it. And the harp. Suggestions please Su
Answered on Dec 23, 2017

Shawn Dubler
Answered on Aug 24, 2018 Joannie
Answered on Aug 17, 2017
Would it be best to fill grout grooves with mortar like a week before just to assure even surface and again they have been painted also. Frankly do not know if it fo... See more Judi
Answered on Sep 18, 2019