Related Discussions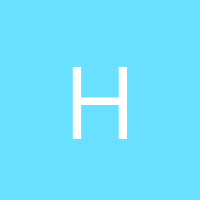 HALLERONB
on Nov 01, 2020
Where is the best place to buy faux flowers on the cheap?
Mandi Conrad-Troli
on Dec 06, 2020
what dollar store did you find the faux wood tile? Chriss Grijak
on Jun 06, 2020
I received a beautiful rag wreath for my front door. The problem is that it faces south and when it's hot and sunny I'm afraid it'll fade. Can anyone recommen... See more
Michael
on May 04, 2020
In a video on your site , they applied black Polycrylic on the bathroom floor that's was tile. How did you get black Polycrylic? Joyce
on Dec 29, 2019

Thea
on Sep 28, 2019
I primed a clean floor polish tin can with two coats of appropriate spray primer then sprayed it with colour. The first time I put something in it, it scratched. Why ... See more Amber
on Oct 08, 2018
I have been trying to find a replacement door knob for our bathroom door that won't lock but all I can find are the standard sizes. Any tips? doors (50s)?