Crafternoons: Have You Made Dollar Store Green Crafts? Answered
My love for The Dollar Tree and St, Patrick's Day. For just a few dollars, you can create a wreath by using 2 vinyl table clothes a wire wreath and,1 scarf,and foam shamrocks. By just cutting table clothes in strips and tying around the rings in knots.This is a simple fun project that can be with fabric,ribbon,etc. All pieces were under $7.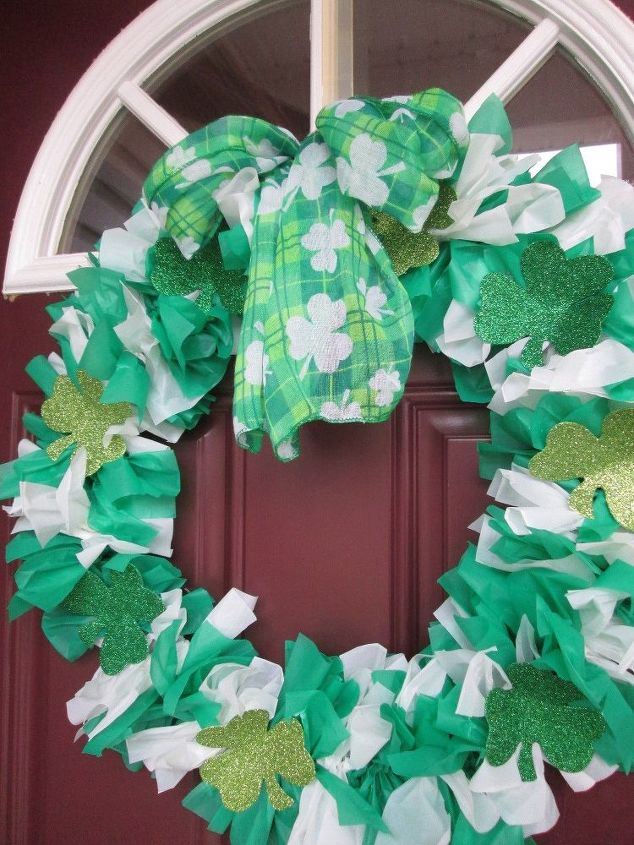 This wreath done in 2 colors, green and white vinyl table clothes.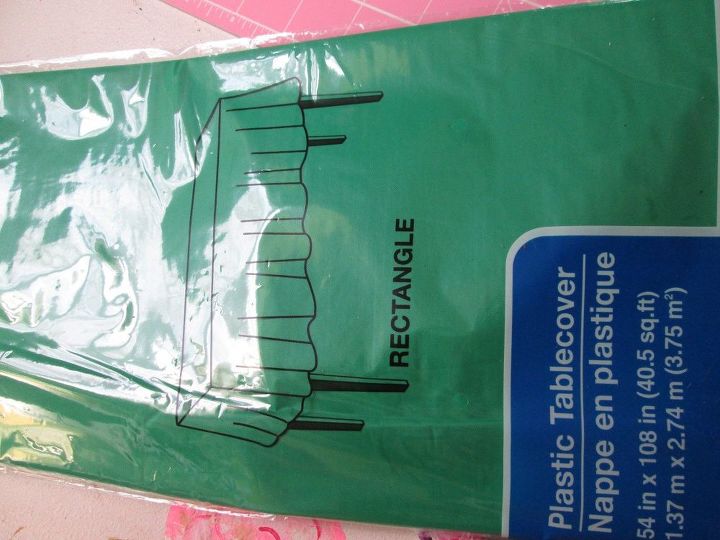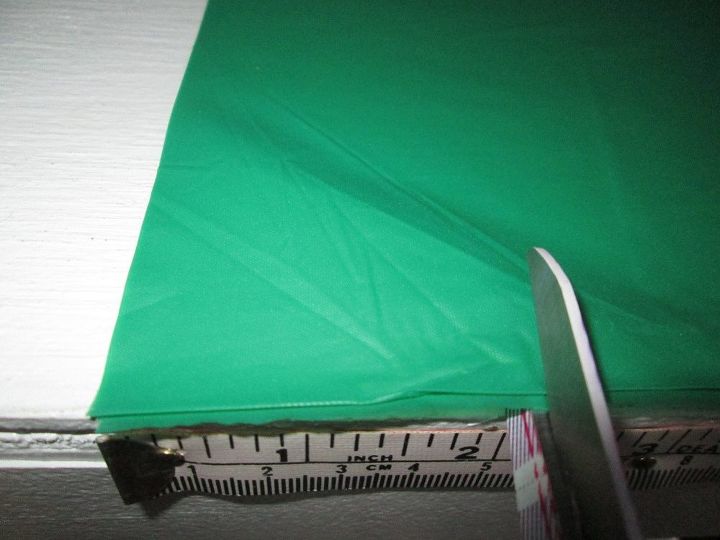 The table clothes were just just unfolded from the package. I saw that the width and length was perfect for cutting. Approx. 10 inch left folded. Then cut approx. 2 inch strips. The same was done with a white table clothe for color contrast.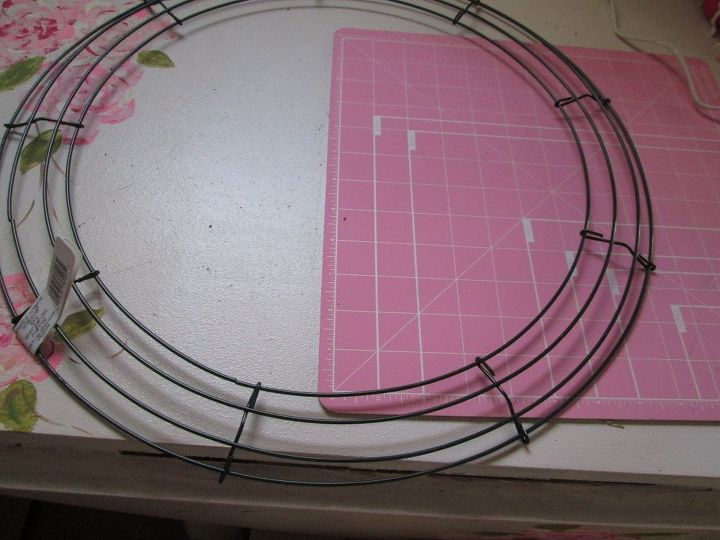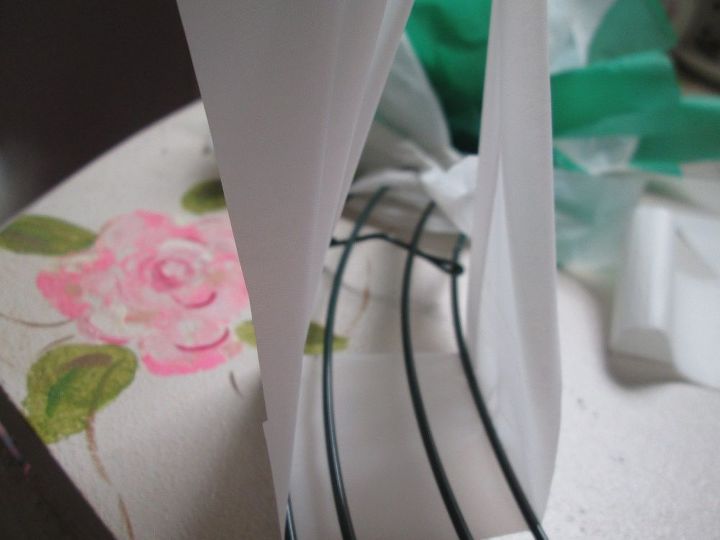 For my wreath I took my 2x10 inch strips using 4 white strips tied around all 4 rings into a knot. To make the green stand out more,6 green stripes were used alternating the colors (4 white,6 green).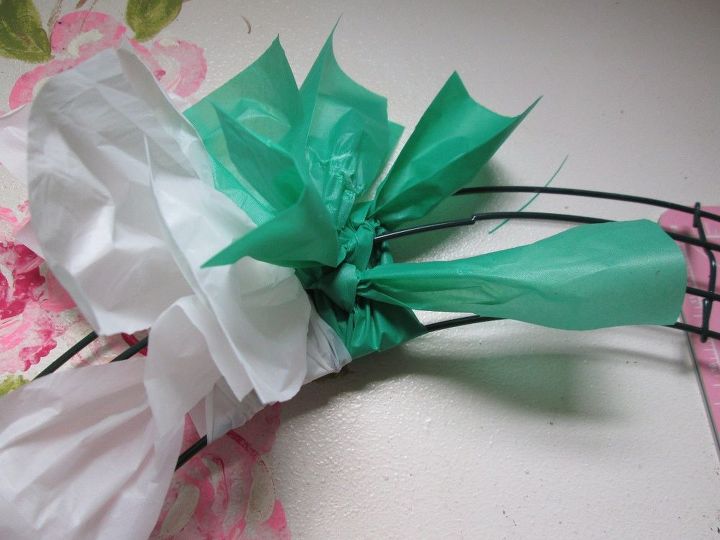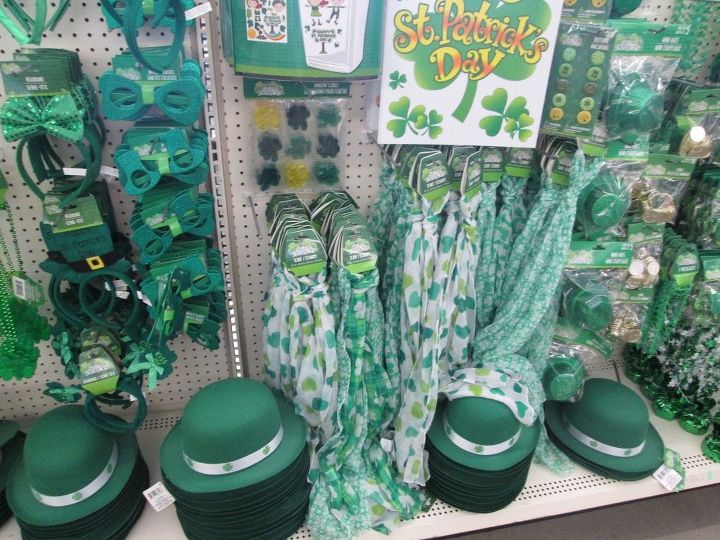 Look at all of this great stuff at the Dollar tree!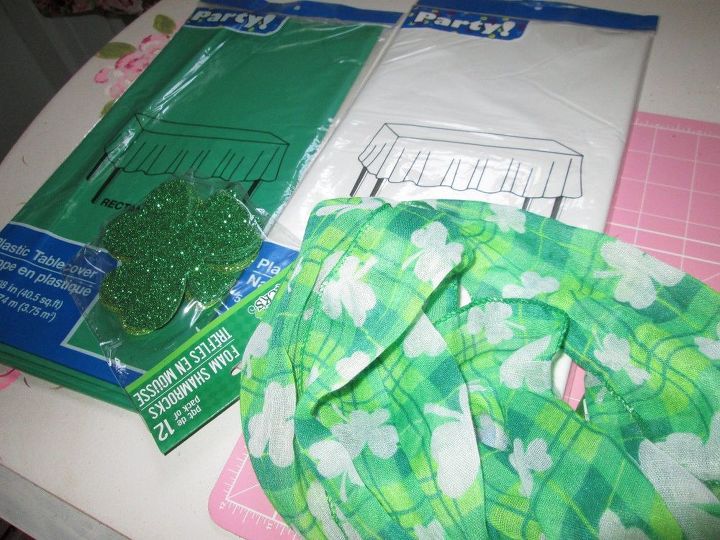 Love this shamrock scarf and foam shamrocks for a little extra bling!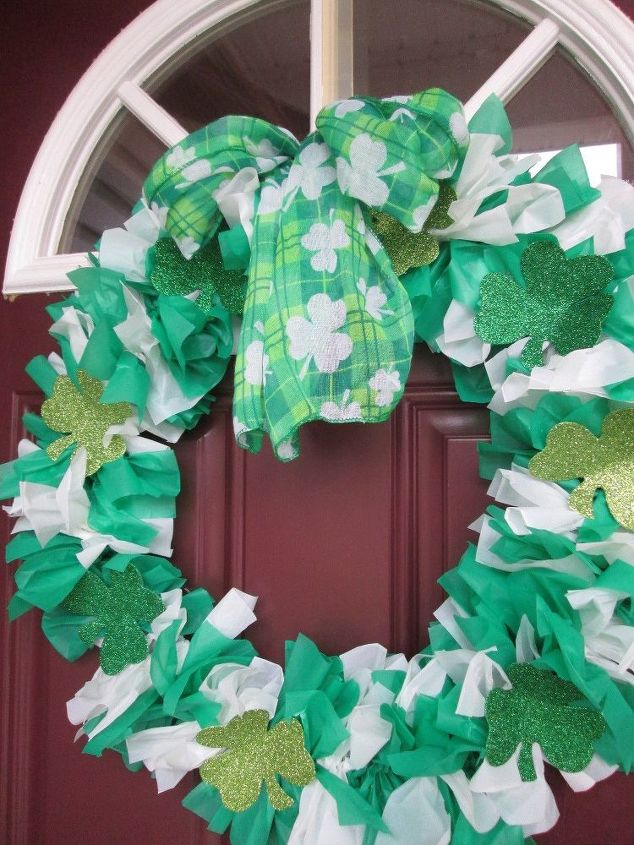 This is the finish wreath made with items from the dollar store. This can be done with many colors for other Holidays or themes using vinyl table clothes that the Dollar store has for many colors,(this project can also be made with fabric scraps or strips of clothing to create a rag look. Thanks for your time!!