15K Views
Incredible Basement Floor Makeover With Malibu Wide Plank
November 3rd, 2023 12:17 PM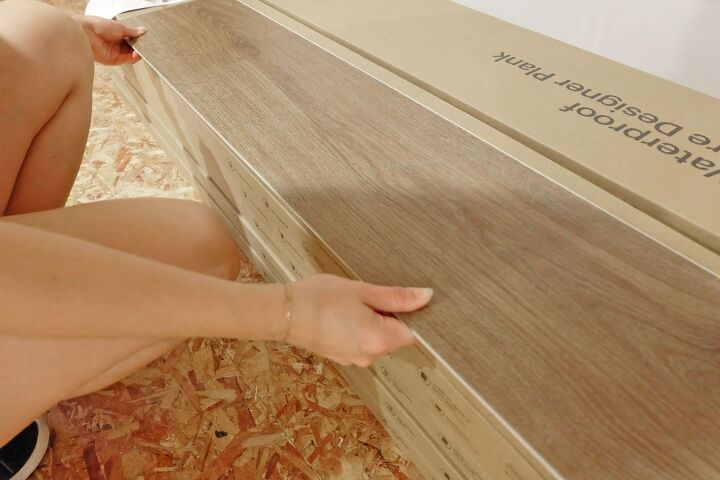 I'm excited to show you this basement floor makeover with Malibu Wide Plank for my friends!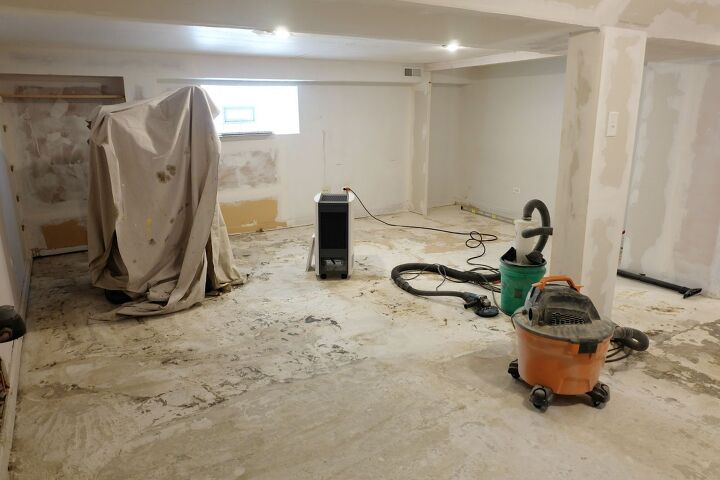 Prep is key to success, so be sure to prepare your surface and clean up well. This luxury vinyl plank flooring is incredible. The planks are extra long and lavishly wide, which makes any room, especially a basement, seem larger and more spacious.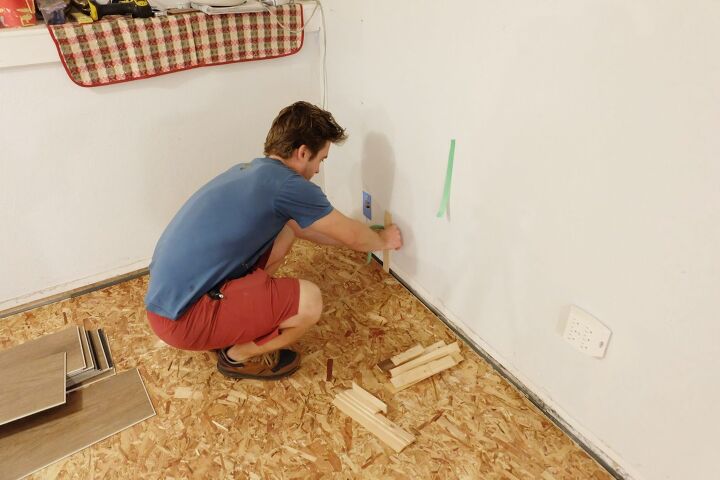 First, we set up spacers along our starting wall and, since the walls aren't true, we also set a guideline with string.
Once we were set, it was installation time. Setting the first piece is as easy as can be. These durable, waterproof, and resistant wide planks, the best in the market today, seamlessly interlock together so simply. It was perfect for newbies like us.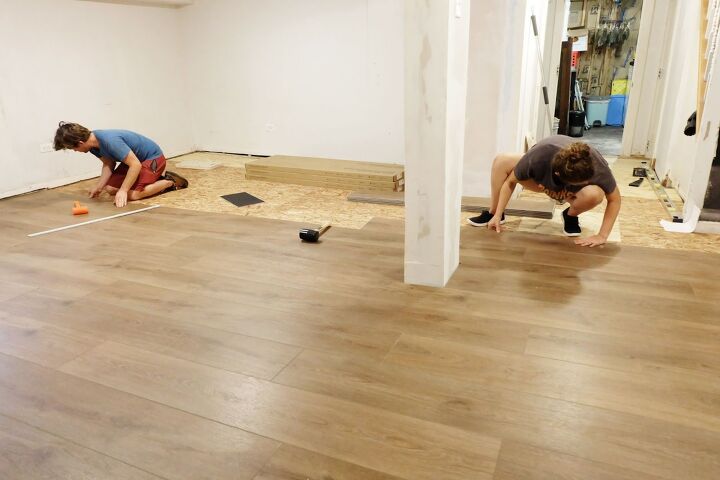 When we were ready for the next row, it was as simple as tipping the gorgeous planks into the first row, laying it down, and clicking to lock. There's an attached 1mm underlayment that provides a comfortable soft underfoot feeling. But have no fear! With a utility knife, the whole plank is a cinch to cut. Be sure to offset your joints. We used cut pieces from previous rows for a natural appearance.
If needed, you can gently use a rubber mallet to ensure you hear that clicking-together sound. We were so impressed with how effortless it was to install and trim these wide vinyl planks. Just a few swipes of that utility knife and the pieces snapped cleanly apart. We hit our stride and we're off to the races.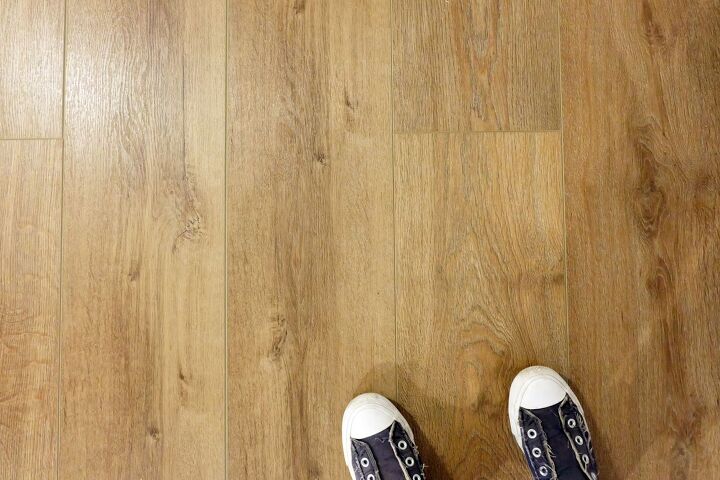 Isn't the Malibu Wide Plank French Oak Melrose color beautiful? The clarity and enhanced green definition produce a gorgeous visual that is textured and smooth to the touch. Malibu's color choices are timeless and fit any style and decor.
You can use a jigsaw to help cut those tricky corners, which we ran into often in their basement. What's also fantastic is these designer waterproof rigid planks are scratch, stain, dent and slip resistant, which is terrific for pet owners like my friends. Malibu Wide Plank floors are score-certified with a durable 20mm low gloss matte wear layer.
We all have those quirky spots so be sure to measure twice and cut once for success. As we moved along, my friends were thrilled by how quickly their basement was being transformed into a usable space, all in one day, thanks to Malibu's luxury vinyl wide planks and easy, do-it-yourself installation.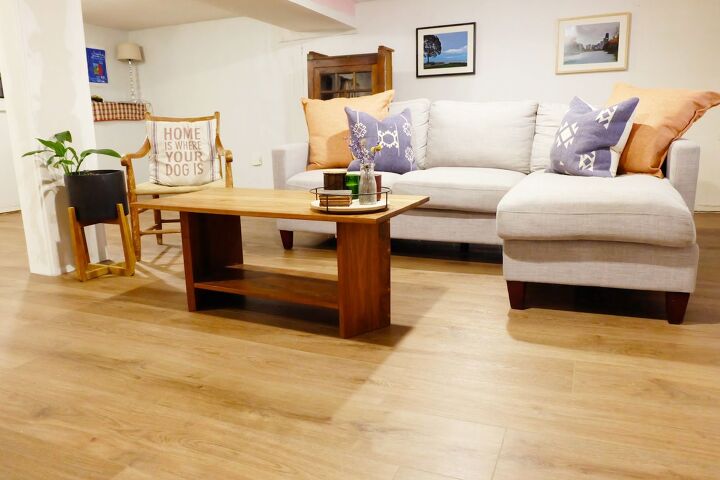 Take a look at how wonderful the perfect clarity and enhanced green definition is. You can see how the long and wide planks really made their basement feel spacious, warm and comfortable. While my friends still have some work to do in their basement, they are well on their way with this gorgeous new floor.
As I was heading out, my friends remarked at how unusable their basement had been and how wonderful the space is now. They were planning to spend the evening enjoying their newly upgraded space. They're really looking forward to rounding out the basement and making memories for years to come.
Thanks to Malibu Wide Plank for sponsoring this video and making my friends so happy.
Malibu Wide Plank French Oak flooring
Enjoyed the project?

Want more details about this and other DIY projects? Check out my blog post!
Go
Published October 23rd, 2023 4:19 AM
Popular Project Book
Popular DIY Questions