How do I stop a rug that is under my bed from bunching up?



Answered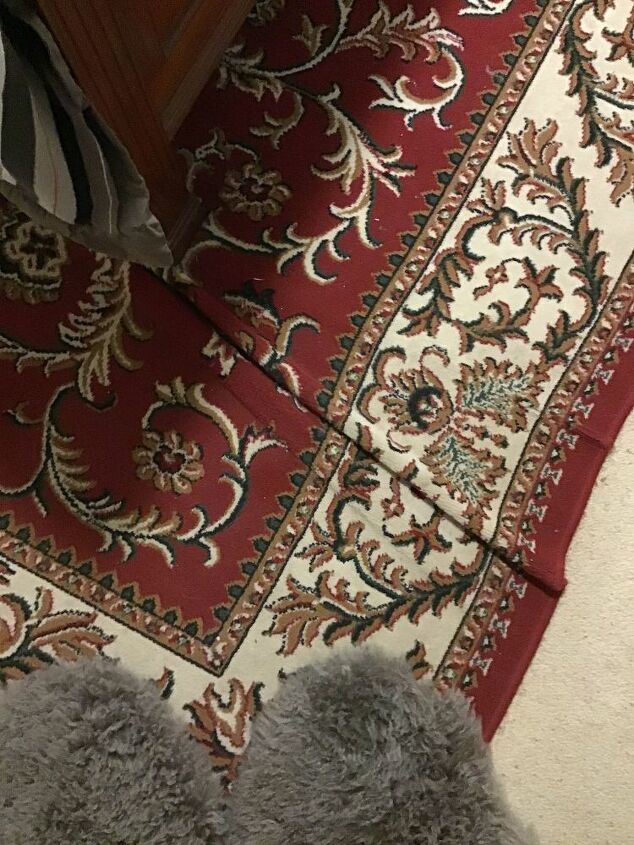 Related Discussions Manya
on Jan 03, 2017
I have a new Persian rug that has very vibrant colours. I love to change it in order to look old, aged, antique and faded.any ideas.....of a technique ?thank you in a... See more Sandraapostoles
on Feb 15, 2017
Costly light,powdery blue rug, one cream color chair,stripe cream,taupe,color settee and a taupe recliner.How can I make it come together?My walls are light gray.We t... See more

Karen Stutts
on Apr 04, 2014
The area rug is on top of carpet but somehow it keeps getting a wrinkle in it. I'm constantly pulling the wrinkle out.Any advice? Cathy
on Feb 03, 2020
Is there a way to tie dye carpet? I have a back bedroom with ugly cream colored carpet. The carpet itself is in good shape, I just like colors very much! A lot of col... See more Kim27898040
on Aug 18, 2017
(2) 8 x 10 rugs, one to by sectional in living area and the other under dining table. As you enter the area (both rooms) you will see both rugs.I've found 2 I like bu... See more

Donna Naughton
on Sep 22, 2015
We are having new hardwood floors put in our dining and living rooms. Should we put an area rug under the dining room table?

Lena Parker
on Dec 19, 2019
Do anyone know how to go about making an area rug out of Dollar Tree rugs?