Do you think I can/should remove the low-hanging ceiling features? Answered
You all have been SO helpful with my new 1973 home, that I want to solicit more help... in the kitchen now. I move in next week and plan to:
1) take ALL the wallpaper down and paint white
2) adding roman shades to windows... or leaving uncovered. The back is private.
3) I bought the table - plan to chalk paint white and decorate with neutrals
4) replace the light fixture over the table - going gold!
5) putting in new oak floors
6) painting the cabinets.
7) updating the appliances.
8) keeping the window's natural wood.....I loooove that "pop" when the kitchen is largely white.
9) removing that island on wheels. IMO, kitchen is too small for it.
But what I can't decide... should I try to flatten that ceiling out--the parts that are lower are so odd. My realtor said that they are not load-bearing and many people have removed them in the area. I'm not sure that is true of the one that goes into the lower living area. I think it's likely true of the rest.
My issue with removing vs just blending back with paint... is that i feel like if they go, so do the upper cabinets. And they are not in bad shape. It seems like it would need to either be an open kitchen... or I need custom upper cabinets to go to the ceiling. I'm not big on the upper cabinets and I'm a minimalist on "things". So I could make that work. But if I were to sell the home for whatever reason...I think others would miss the added storage.
I have stayed up nights over this kitchen, but believe me, I love this stuff! :)
Including 5 photos.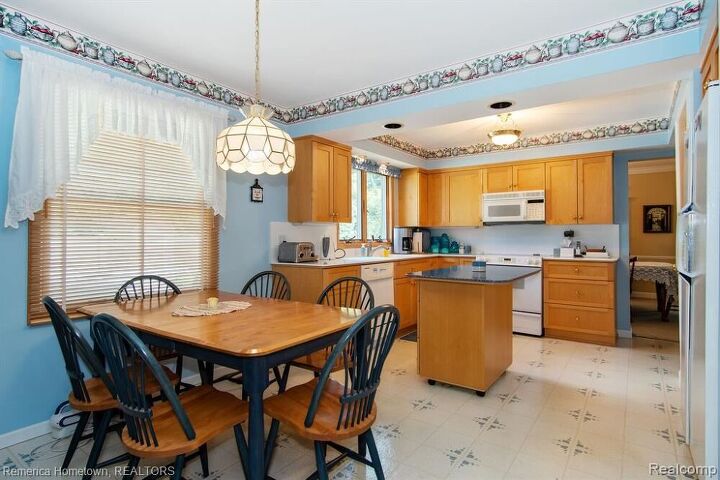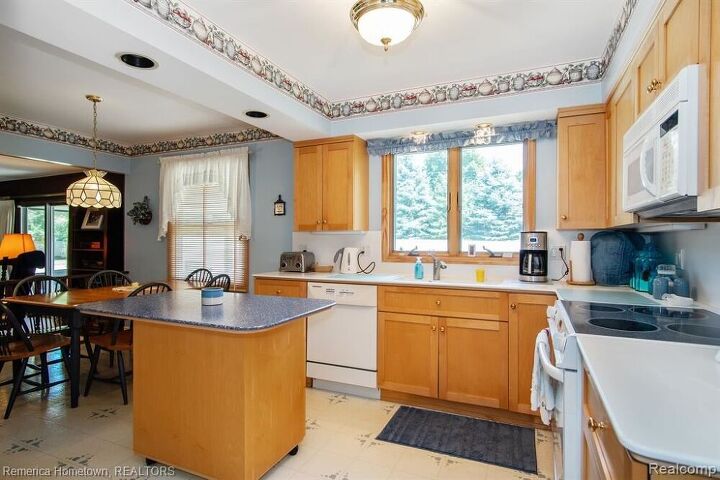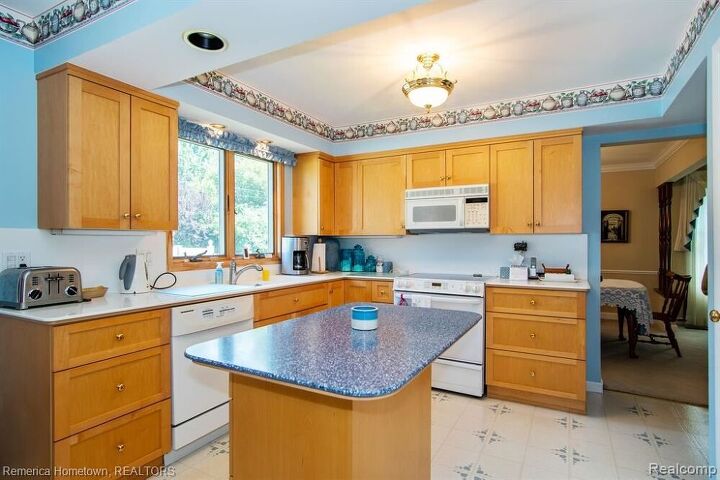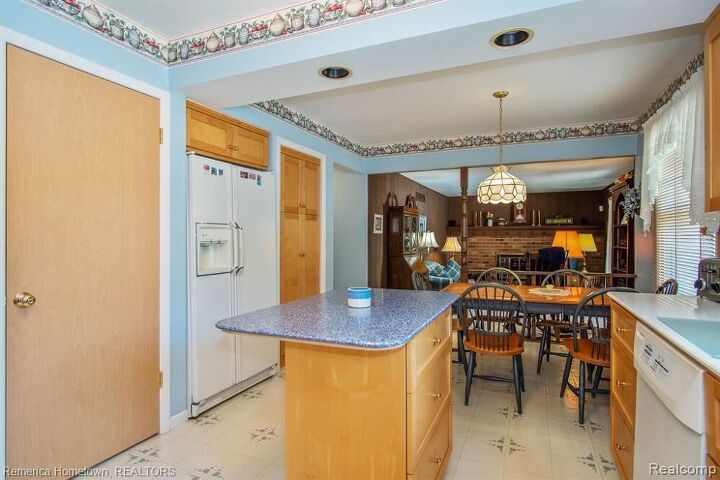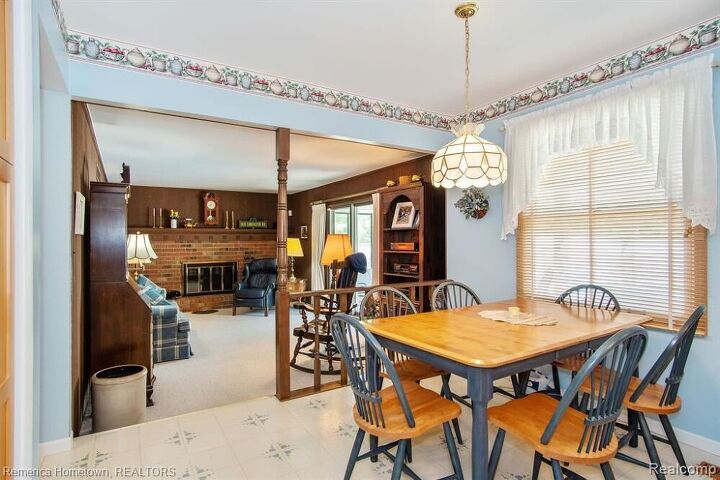 I wonder if this drop down is concealing a beam...