How can I brighten my kitchen? Answered
Hi, been in our house about a year, the house is 9 years old. Up until now we have been doing other projects, but time to make the kitchen come alive. When we looked at the house, the kitchen appeared much brighter - of course ALL the lights were on and we never thought to turn them off ! We had a Sola Tube installed over the sink a couple of months ago and it has made a HUGE difference, but I still find the overall appearance too dark.
We know there are companies that do refacing, but I don't want to go to that expense, and the same company does paint the cabinets. We are not up for painting them ourselves.
The walls are painted a Rice Grain color, but we could always repaint. I am thinking an off-white cream color to match our other furniture. Want to do a backsplash and under cabinet lighting and introduce some color. I thought about painting the island a blue color, but not sure about doing a two tone paint job.
Any input would be greatly appreciated.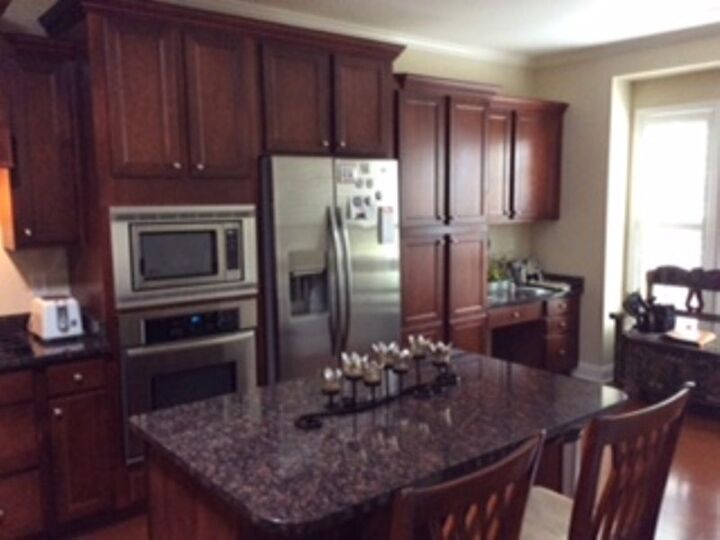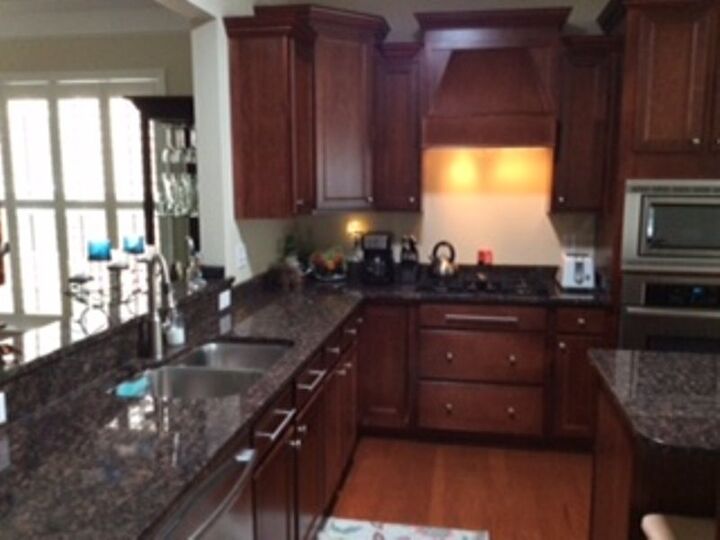 Cherry cabinets with rope trim at top.