Why is my bottled water leaking?



Answered
I live in Florida and have stockpiling bottled water in the garage for hurricane season. But I've noticed that some of the bottles leak and look like this! Why are they doing this? And how should I store them?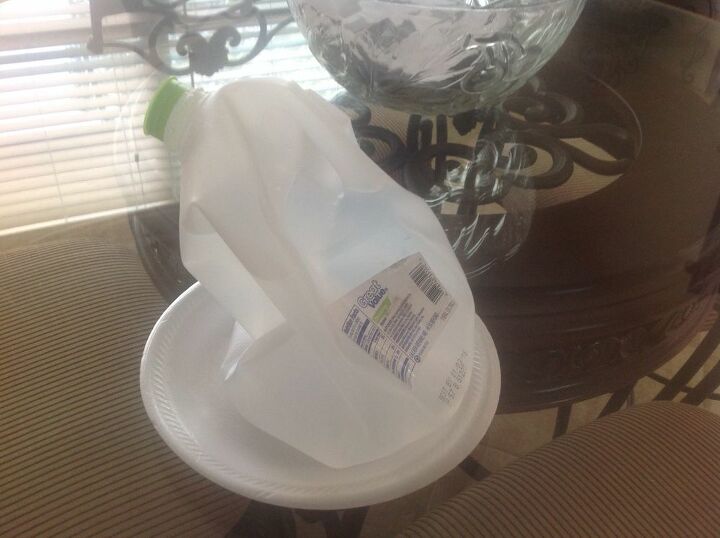 Related Discussions LK
on Aug 27, 2019
I am moving to a very small house. I work from home and can't put my desk and computer in the house; want to use the garage. I was supposed to move in by mid Septembe... See more Curious
on Nov 09, 2017
I just purchased my first wicker outdoor furniture. I live in northern Michigan and need to store it for the winter. Ida
on Jun 18, 2018
My budget is very limited, using things that are available. Just trying to organize my garage. Thanks

Gail
on May 11, 2016
We have a shed which houses outdoor tools. However in the house we have mostly carpenter tools. In his bedroom he has a huge tool box and cardboard box overflowing w... See more

MawD
on Feb 12, 2019
I was inspired by a DIYer showing how to build shelves 8ftx 8ft in the garage. We will be building them in a couple of days.In an attempt to organize I have boxes and... See more David
on Sep 26, 2016
We have many still in good shape suitcases of varying sizes too any and too big to sore under beds and closets etc , thinking to put them in garage, but need advice ... See more Miriam williams
on Jan 06, 2020
I have several oversized canvas that I want to store in the garage. Any ideas on a diy project I can make so they don't end up on the white wired shelves?