Hunting for the Best Pots and Pans for Glass Top Stoves - Suggestions? Answered
Hi everyone,
I upgraded my old gas stove to a sleek, new glass top one. It's great and all, but I've heard that not all pots and pans are suitable for this type of stove. Apparently, some can scratch the surface, not heat evenly, or just not work as well on glass.
I'm in the market for a new set of pots and pans that will be friendly to my glass top stove, and I thought this would be a great place to gather some advice.
What types of cookware have you found to be the best for glass top stoves? Are there specific materials that I should be looking for? I've heard about flat-bottomed pots and pans, but does the material (like aluminum, stainless steel, or cast iron) make a big difference?
Also, if any of you have run into problems with certain types of cookware on your glass top stove, I'd love to hear about it so I can steer clear.
And one last thing - any tips on how to maintain and clean these pots and pans to keep them (and the stove) in good shape for as long as possible?
Thanks so much for any advice or experiences you can share!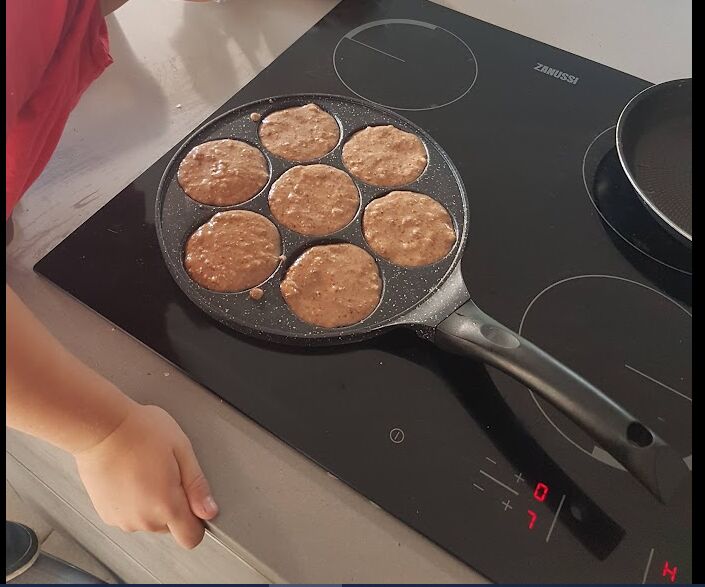 Pots and Pans for Glass Top Stoves
Related Discussions Smi19247767
Answered on Aug 27, 2023

Julie Moyna
Answered on May 29, 2022
I have over 100 antique and vintage cookie cutters in various sizes and shapes. Some copper, some galvanized and some red plastic. They are kept in two of my apotheca... See more Sharon
Answered on Jun 09, 2023
Does anyone have a means of storing Tupperware lids? I currently have the standing up against the cabinet wall and the back wall. Other non-essential dishes hold up t... See more

Alice
Answered on Dec 06, 2022
I am tired of trying to get items out of this peninsula cabinet. I can't reach or see what's back in there. I would love to do something on the opposite side so that ... See more

White Oak Studio Designs
Answered on Sep 05, 2014
My kitchen was remodeled by the formerowners and we just added an above the fridge cupboard for extra storage. (We are retired and willnot be able to totally redo thi... See more Kathleen k parker
Answered on Mar 04, 2022
Live in an apartment where space is limited. Have a lot of bottles of vitamins and supplements, and they are all over the counter, overflowing from a container that u... See more KA W
Answered on May 05, 2020
I have a two door cabinet over the stove in the kitchen. I would like some ideas as to what items should be stored there. No spices, etc. should be over the stove. Al... See more