How to restore inexpensive desktop? Answered
Ok, I have a very inexpensive desk that I rescued from being thrown out by a family member. After I got it home, I decided that the desk needed a facelift. I am attaching pictures for additional clarification, but I believe it is (was) covered with a veneer...? I have taken that off of the desktop itself (not the shelves) and it looks like what is underneath is particle board. I would love to give it a facelift but have no idea how to go about this? I would also love to use unicorn spit, as I have seen amazing pictures of what it can do (Never used it myself), if that would be an option, but again, not sure if that can be used with this project. If not, what about painting? Thought maybe Ombre' effect? Any help would be greatly appreciated! I am a novice when it comes to this, but am eager to learn! Thank you again in advance for any help and/or direction given...
Sincerely,
Velissa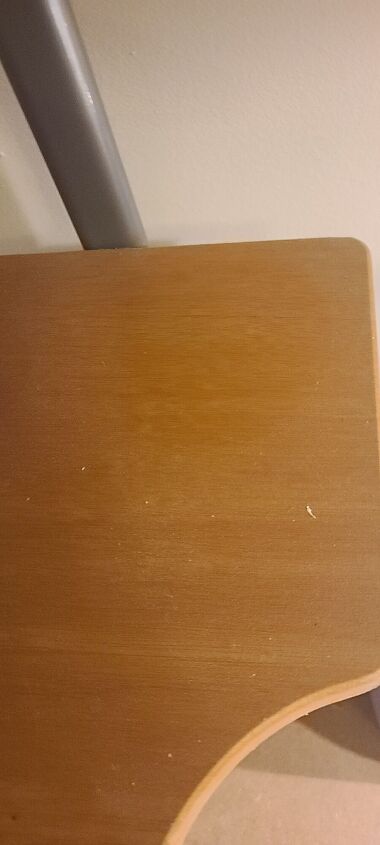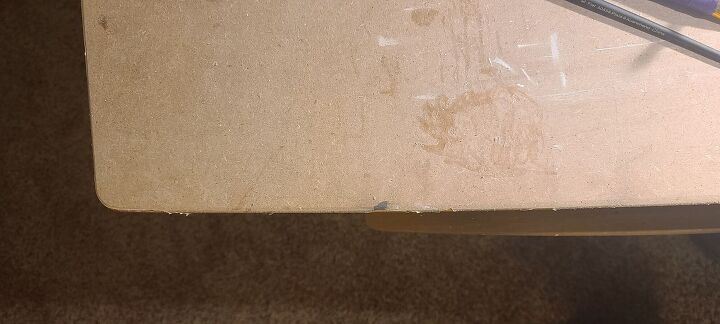 Particle board underneath veneer?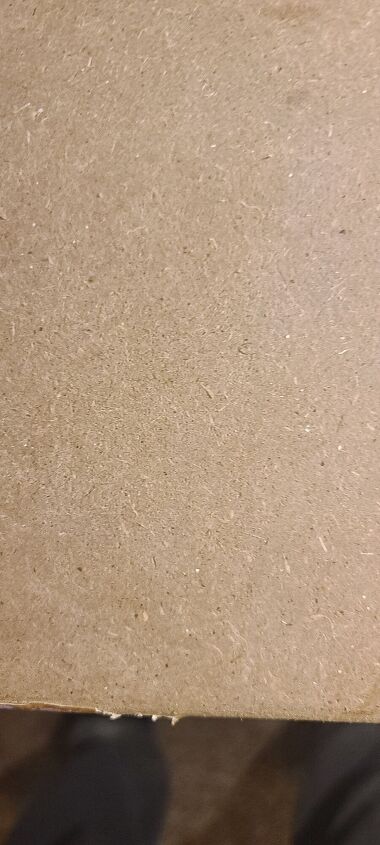 close up of what is underneath