Why do I have fluctuating water pressure from my bath tap?



Answered
Has anyone else experienced issues with fluctuating water pressure from their bath taps?
I am wondering why this would be happening and how I could diagnose and fix the issue.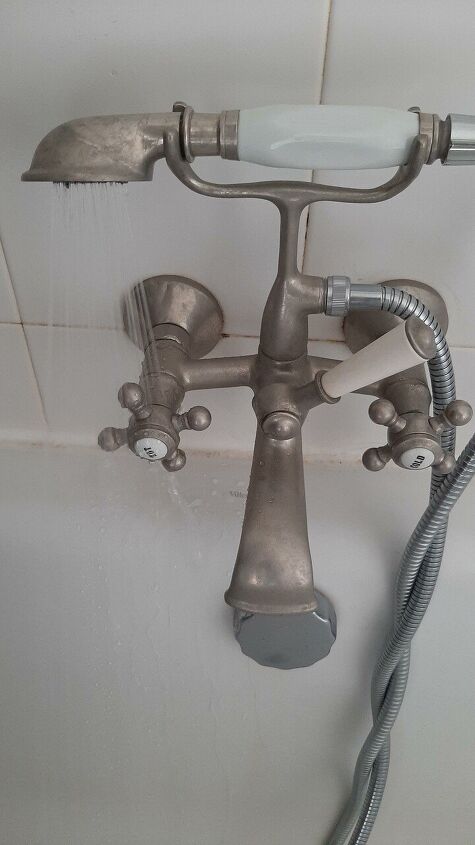 Fluctuating water pressure
Related Discussions

Danielle Segev
Answered on May 08, 2023
I'm wondering if it's just a clog of beach sand that keeps coming up or a bigger plumbing issue. I don't want this to reoccur, so any information on why this ha... See more

VELVETT
Answered on Jan 02, 2023

Rivka Hellendall
Answered 1 hour ago
Hey there laundry gurus!Does anyone have some clever tricks or fun hacks for cleaning out that washer drain pipe?

Shoshana
Answered 1 hour ago
I recently got permission from my building manager to install a clothesline on the roof, and I'm looking for some creative ideas on how to make a clothesline outside ... See more Dustin
Answered 3 hours ago
I have a healthy lemon tree tucked away in the back corner of my house, in an area that's become a bit of a storage spot over the years. The tree itself is thriving, ... See more

Zach Waxer
Answered 12 hours ago
What should we do if we accidentally left our freezer open for a few hours?Any tips or advice on how to handle the situation and salvage the contents?

Lauren of Mom Home Guide
Answered 15 hours ago
I was wondering if you could help me with something -- I have an entirely oak kitchen. I know it's the rage now to paint or gel stain cabinets. I've been considering ... See more