How to re-tile shower floor?



Answered
The tiles are coming off the floor of this shower floor. It was built in the '70's. I really would like to replace so it can be SCRUBBED REALLY GOOD! How difficult would this be to accomplish? What would be the best type of tile to use?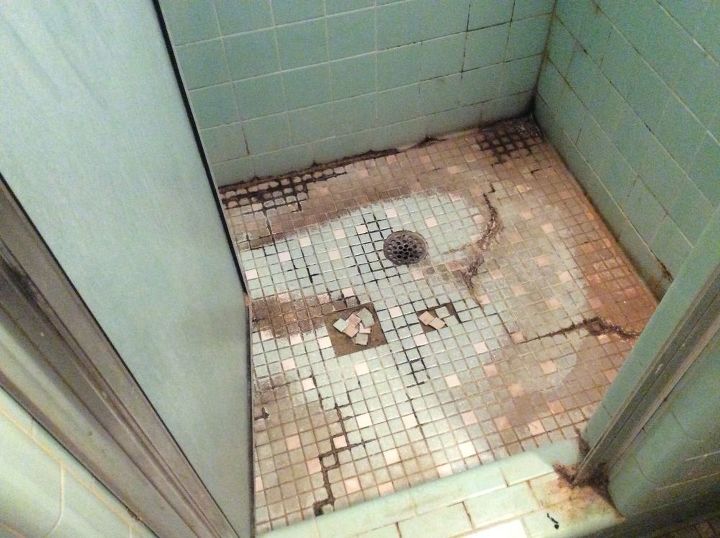 Related Discussions

Lisa
on Nov 03, 2019
I hav very old tiny ceramic tiles. I want to update them without having to do the hard work of removing them. A stencil sounds great but every time I see it it's on... See more Joh22287908
on Jun 08, 2018
I have a wood frame house and need to update bathrooms (plumbing and tub and fixtures are all old and in need of repair). My husband wants us to expand the shower spa... See more Monica
on Nov 19, 2019
My new house has ugly mauve kitchen tile. Too expensive to rip out. What can I do to update it? Jay
on Jul 23, 2017
In the pictures the tile frame around the shower niche shelve is coming down and I needs some know how on how to do it.

K. Rupp
on May 23, 2020
Hi fellow home talkers! How are all of you doing? If anyone could help me out...I would really appreciate it! We have a very porous PORCELAIN tile in our kitchen. ... See more Celeste
on Jul 19, 2019
These vinyl tiles have been our floors in our vacation retreat house for a few years. It began happening within a few weeks after installation. Of course we complaine... See more