How can I repurpose wooden blinds?



Answered
I have many 2 inch green blinds that I really don't want to get rid of curious how I can repurpose them. They were in the house that I bought 15 years ago. They are in great shape just not sure what to do with them.Thank you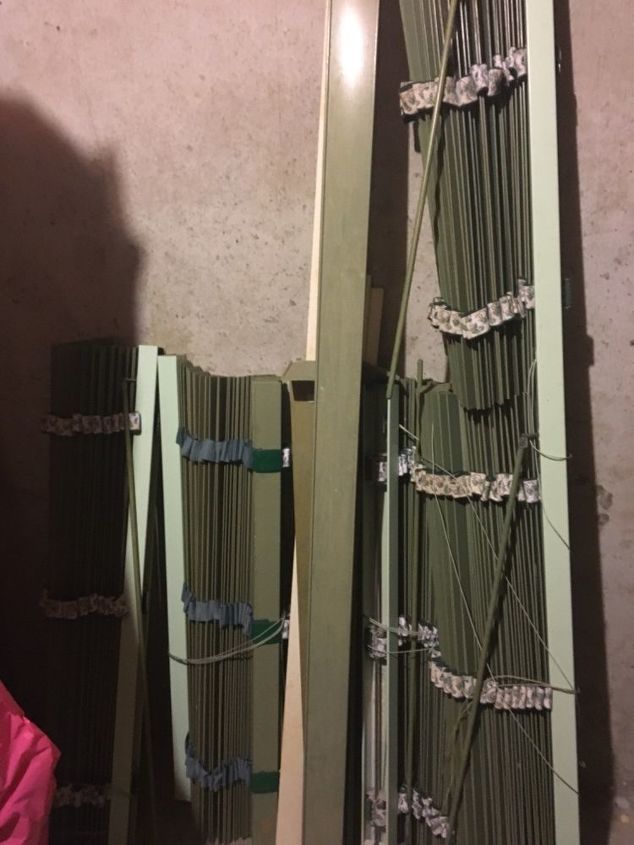 Related Discussions C
on Apr 12, 2017
I recently shortened several white "faux wood" blinds. Is there any use for the left over slats? Pat
on Jun 12, 2017
Want to repurpose old bench into seating by the river, I am not creative at all help please

Rhonda Wilson
on Aug 29, 2018 Sarah p cooper
on Sep 28, 2017 Nancy
on Aug 20, 2019 Sandy
on Jan 22, 2022
I have an old and used artist easel like the one pictured, that was my fathers. Would like to repurpose it for something useful. Looking for any and all ideas. Thank ... See more