I need ideas for my Residential Home Exteriors Answered
Thanks to vandalism coupled with a lack of TLC, my house is the 'Munster Mansion' on the block. Although I've had some fleeting ideas to bring it into the millenium, I'm apprehensive about how my limited finances & my lack of a professional vision would result in a waste of both time & money. I'm confident a professional would be able to revamp the exterior and include a 'Wow Factor' my neighbors will agree makes the project worth the wait. Please direct me to the key terms I need to begin my search for an affordable design professional & GC to get this home exterior renovation underway.
Thank you so much for your input.
Sincerely,
Valerie Clay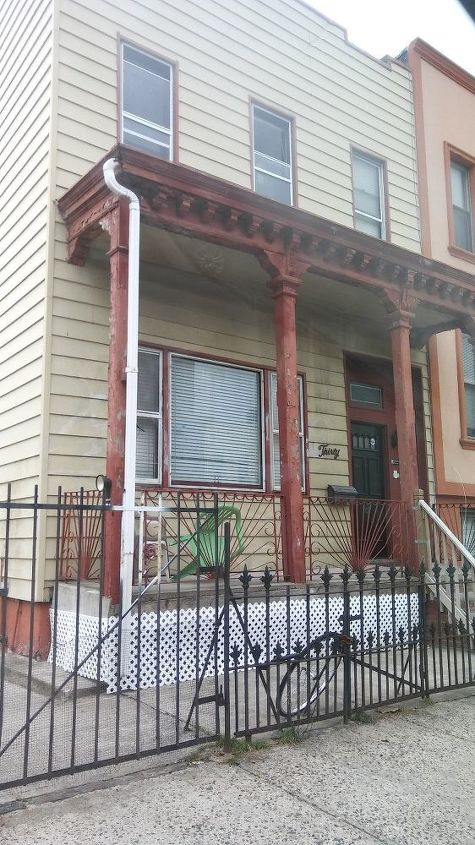 This is a semi-detached house with a front porch on a double lot.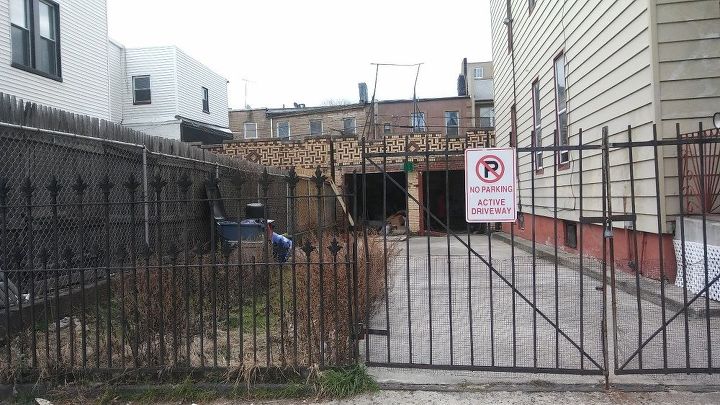 Two adjacent single car brick garages are recessed to the back of the property. An area of about 6' by 12' is semi-private wedged between the rear of the house and the right side of the garage. A metal hinged raised door allows access directly to the basement.