Does anyone have suggestions for 'reusing' this painting? Answered
this began as an old painting I found, its been 'repainted' a couple of times and now i'm redoing livingroom in 'shades of gray' and black and can't decide what colors to use to repaint. Please help and I do like a 'POP' of color...just not sure which one. thanks also, i'd like something to keep my very comfortable leather chair.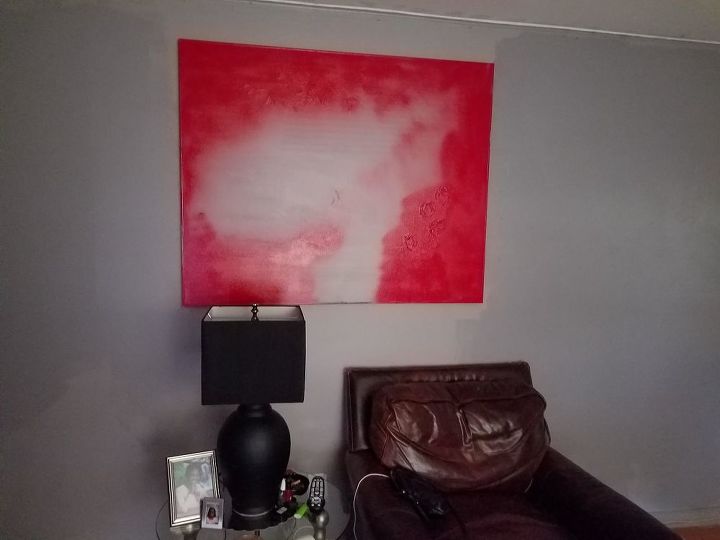 my favorite color is red but I don't want it in this room anymore.