Asked on Apr 23, 2019
How can I repurpose a magazine wrack?



+8
Answered
I want to repurpose this cute little rolling magazine rack given to me. Online I have seen a cookie tray holder, add a top make a little table, office file holder......now I have come to ask some of those brilliant minds out there any thoughts on how to revamp, if not I will list on buy and sale.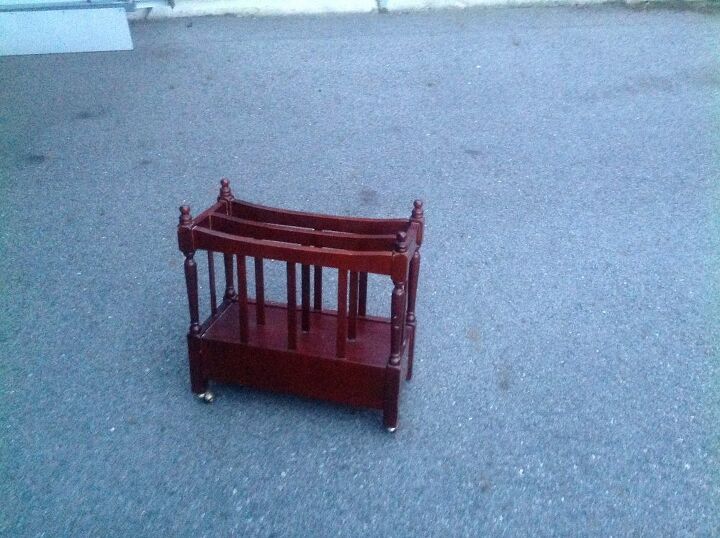 Does have wheels. Too short for end table. Any reuse thoughts? It is cute and well made.