172 Views
3 Easy DIY Styrofoam Ball Christmas Ornaments For Your Tree
August 31st, 2023 2:40 AM
Deck the halls with DIY charm! This festive roundup brings you three DIY styrofoam ball Christmas ornament projects that will add a personalized touch to your holiday decor. With just a few steps, and a styrofoam ball. you can transform ordinary items into eye-catching decorations that will make your holiday season even more special.
Let's dive into the world of holiday crafting!
DIY styrofoam ball Christmas ornaments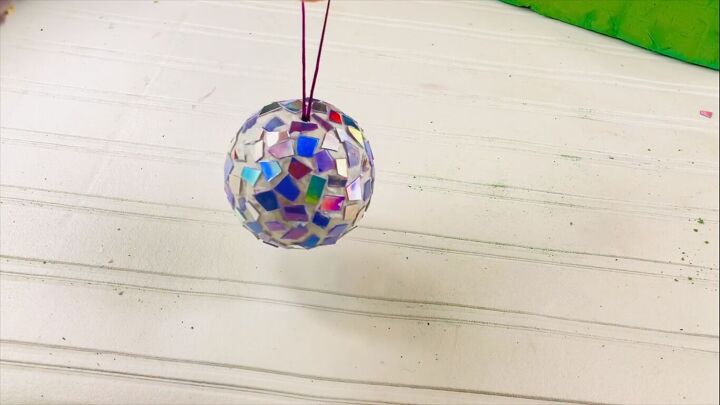 1. DVD glitter ball ornament
Transforming old DVDs into Christmas ornaments is a creative and colorful holiday project by Julie McDowell - Design Artist. By cutting the DVD into small pieces and adhering them to a styrofoam ball using gel medium, you can create a sparkling masterpiece that catches the light and displays a vibrant spectrum of colors.
With a simple ribbon loop, your upcycled DVD ornament will bring a unique and eye-catching touch to your festive decorations.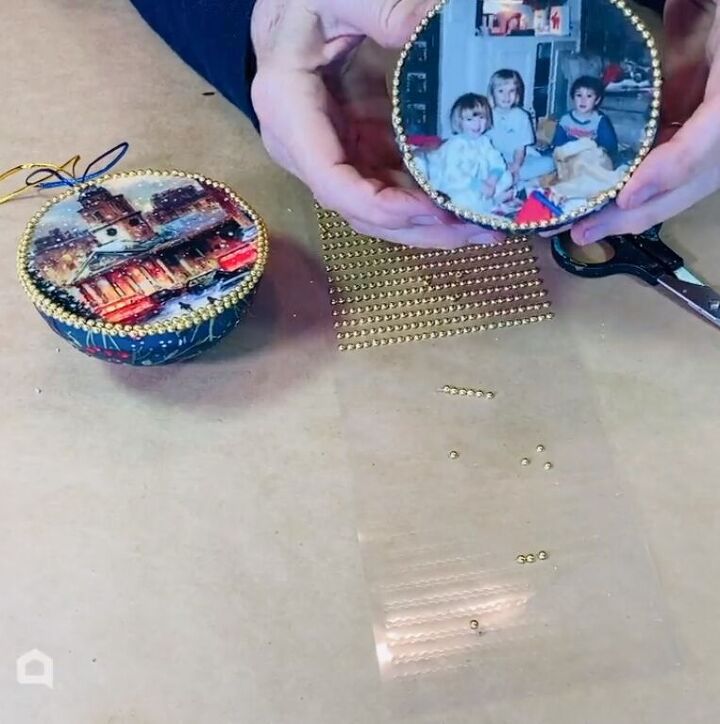 2. Photo ornament
Julie McDowell also shares how to create a personalized DIY photo ornament by repurposing a styrofoam ball. Begin by cutting the ball in half and sanding the top. Cut a photo to size, photocopy it onto card, and enhance it with clear contact paper.
Decorate the back with a decoupage design using a Christmas napkin, and seal it with glue. Glue the photo to the flat side of the ball, then decorate further with embellishments like gold trim or pearls. Insert a cord for hanging, and you'll have a meaningful and unique ornament to cherish.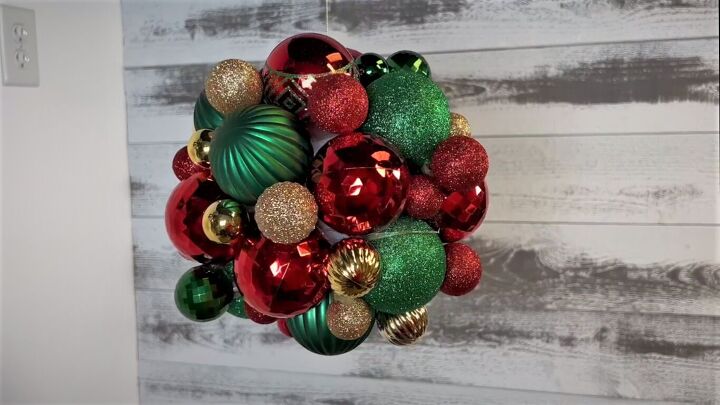 3. Ornament ball
This cute DIY ornament ball by Nick Kreticos is easy, quick, and cheap to make.
Simply secure the tops of the ornaments, stick them into a styrofoam ball, alternate between colors for variety, glue the final ornament on a stick first for stability, add smaller ornaments in the gaps, create a hook from wire, tie a string onto the hook, and insert the hook into the ornament ball.
You can also experiment with different shapes, colors, and styles to personalize your ornament ball. Let's get crafting!
DIY styrofoam ball Christmas ornaments
Whether you're aiming for a touch of sparkle, a snapshot of nostalgia, or a vibrant ornament ball, these crafts will make your holiday season truly magical. Let us know which was your favorite of this styrofoam ball trio in the comments below.
Enjoyed the project?
Published August 30th, 2023 1:31 PM