623 Views
5 DIY Personalized Christmas Ornaments That Celebrate Loved Ones
September 1st, 2023 2:57 AM
As the holiday season arrives, our hearts often turn to cherished memories and the people who have touched our lives. In this roundup of ideas, we explore a collection of heartwarming DIY personalized Christmas ornaments that go beyond traditional decorations, inviting us to commemorate loved ones and special moments.
From repurposing funeral flowers into memorial ornaments to crafting sentimental home and photo ornaments, these DIY projects offer a unique way to give your holiday decor some personal significance.
Join us as we celebrate key themes of the holidays – love, remembrance, and the joy of crafting.
DIY personalized Christmas ornaments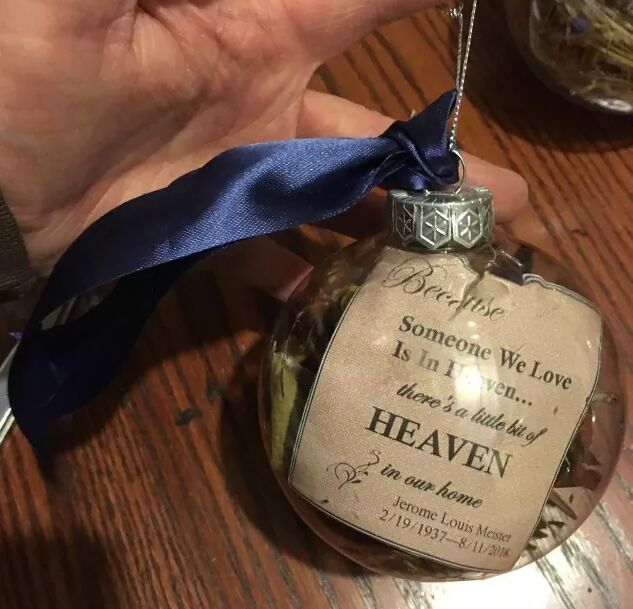 1. Memorial ornaments
Are you missing someone this Christmas? This project by Annette involves repurposing flowers from a funeral into meaningful ornaments. The idea was sparked by seeing candles made from funeral flowers. Instead, she chose to create DIY memorial ornaments using the flowers from her father's funeral.
The flowers were dried and placed inside clear, seamless bulbs along with a note, paying homage to the deceased. The finished ornaments are a heartfelt and cost-effective way to remember a loved one each Christmas.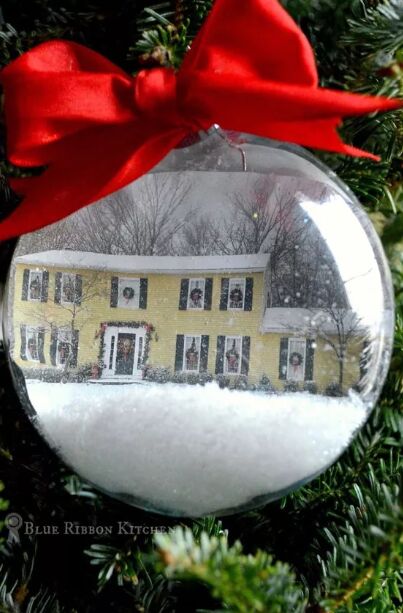 2. Home photo ornament
If you're spending Christmas away from home or you're nostalgic for holidays spent in your childhood home, then this DIY ornament is for you. Karri @ Blue Ribbon Kitchen demonstrates how to create a sentimental "home for the holidays" ornament by placing a photo of your childhood home inside.
Spread glue and paint on one side of a plastic craft ornament, then sprinkle with glitter and let it dry. Cut a photo of your home to match the ornament's size, roll and slide it in. Smooth the image with an eraser and add imitation snow. Finish with a ribbon for a cherished keepsake.
This ornament captures memories of home for the holidays and can be shared with future generations as well.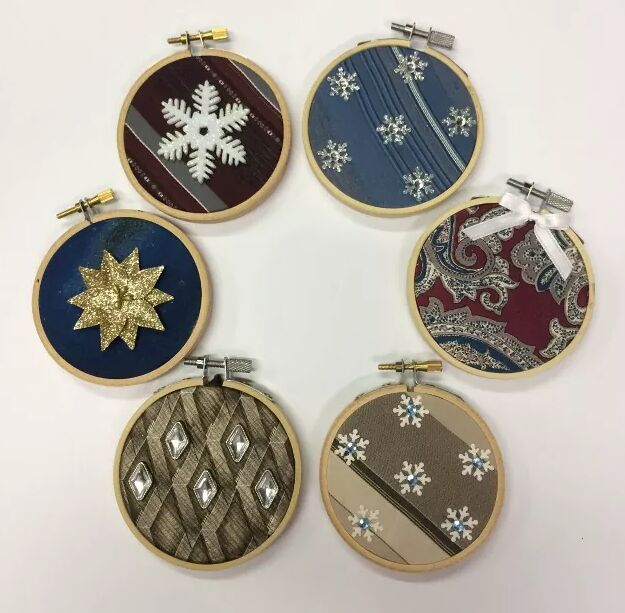 3. Necktie ornaments
Next, Judy Tosh shares how to transform old neckties into Christmas ornaments with this simple project. Inspired by sweater ornaments on Pinterest, this DIY uses a 3" wooden embroidery hoop, a necktie, and embellishments.
Start by opening the tie, encase the chosen fabric within the hoop, secure it, and trim excess fabric. Add embellishments carefully, and you'll have elegant ornaments ready to hang on your tree. Customize with holiday stickers, jewels, or foam cut-outs, and embrace the festive spirit with your transformed necktie ornaments.
Additional variations, including a Christmas tree tie and personalized rhinestone letter ornaments, can also be created.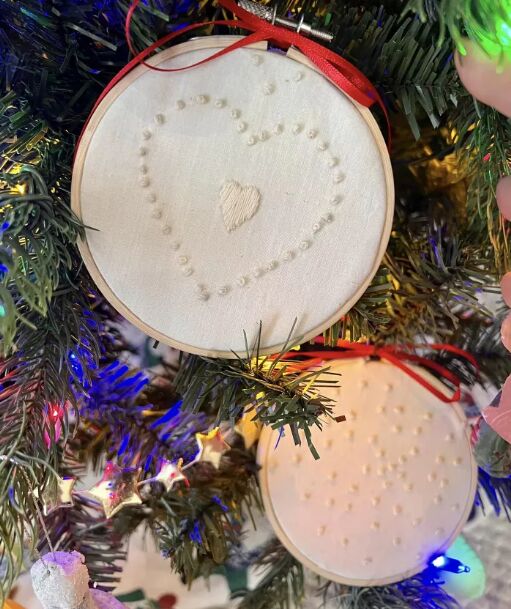 4. Fabric embroidery hoop ornaments
In a similar vein, Chickie W.U. shares how to create personalized ornaments using mini embroidery hoops. This creative project involves securing sentimental fabrics or scraps within the hoops (think: wedding dress pieces, christening gowns, baby blankets etc.), trimming excess fabric, and adding felt to the back for a clean finish.
You can also use plastic embroidery hoops for a colorful twist, making it a great project for kids. The process is simple, quick, and yields charming ornaments that hold memories. Whether using traditional or plastic hoops, these DIY embroidery hoop ornaments are perfect for festive decoration.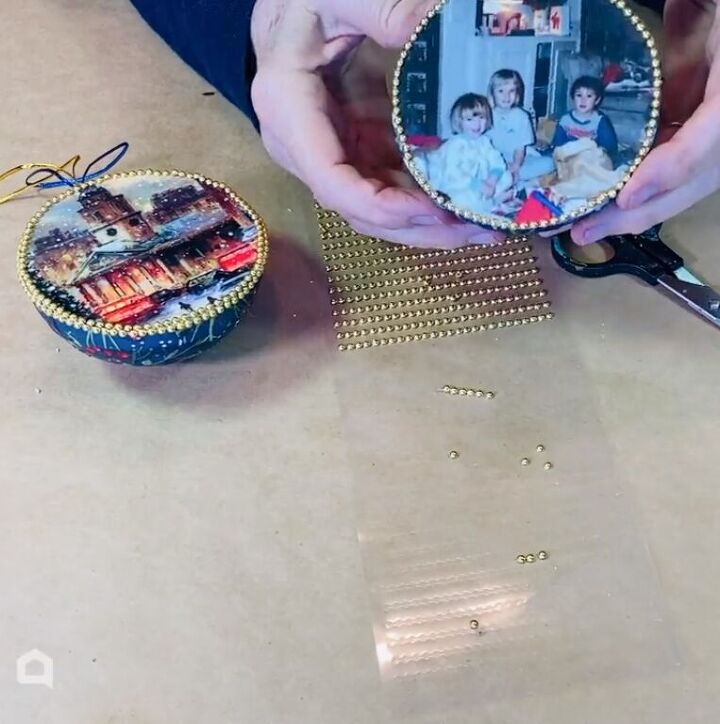 5. Photo ball ornament
In this project, Julie McDowell - Design Artist shows us how to create a personalized DIY photo ornament using a halved styrofoam ball.
Sand the top for a smoother surface. Cut a photo to fit and enhance its durability with clear contact paper. For the back, decoupage a Christmas napkin using glue to cover the surface. Glue the photo onto the flat side of the ornament. Decorate with embellishments like sticky half pearls. Insert a cord for hanging by applying glue to secure it.
These unique and cost-effective ornaments hold sentimental value and can be customized with personal items or photographs.
DIY personalized Christmas ornaments
These DIY Christmas ornament projects are more than just decorative pieces; they're tokens of love, nostalgia, and cherished connections. Whether you're commemorating a loved one, celebrating the warmth of home, repurposing sentimental fabrics, or immortalizing precious photos, each ornament carries a piece of your heart within its design.
As you hang these creations on your tree or share them with friends and family, you're not just adding to the festive ambiance – you're embracing the true spirit of the holidays.
Happy holidays and happy crafting!
Enjoyed the project?
Published August 31st, 2023 8:49 AM
Popular Project Book
Popular DIY Questions