1.4K Views
3 Fun & Easy Ways You Can Make DIY Pine Cone Christmas Trees
September 23rd, 2023 6:14 AM
Get ready for the holiday season with these creative pine cone Christmas tree crafts. They range from charming mini pine cone trees to elegant silver pine cone trees. There's also a unique twist using pine cone bracts to create wreaths or impressive Christmas trees.
These DIY projects are easy and budget-friendly, making them perfect for both kids and adults. Add a personalized touch to your holiday decor with these fun and festive pine cone crafts!
For even more ideas, see Hometalk's ultimate guide to DIY Christmas decor here.
Pine cone Christmas trees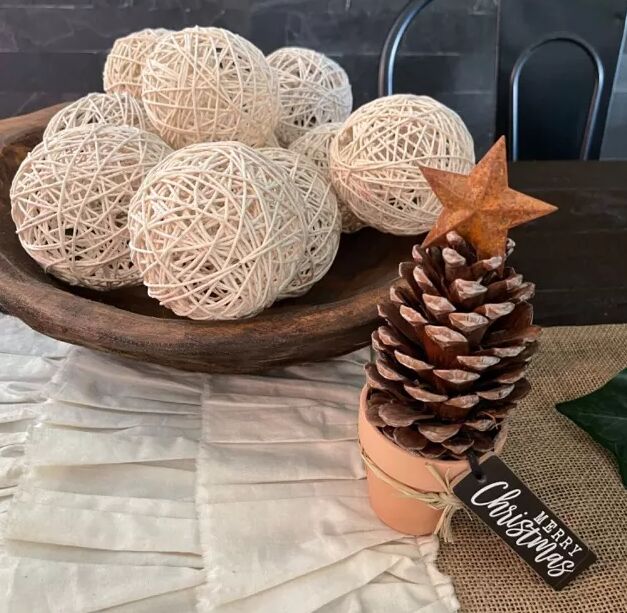 1. Mini pine cone Christmas tree
This project by Shelly L Nemeth offers a simple and budget-friendly way to create adorable mini pine cone Christmas trees, perfect for decorating your home. All you'll need are pine cones, mini pots, a hot glue gun, and some basic decorations like stars and Christmas tags.
Just bake the pinecones, glue them onto the pot rims, add a star on top, and embellish with tags and twine. It's an easy and fun craft, especially suitable for kids, and adds a natural touch to your holiday decor.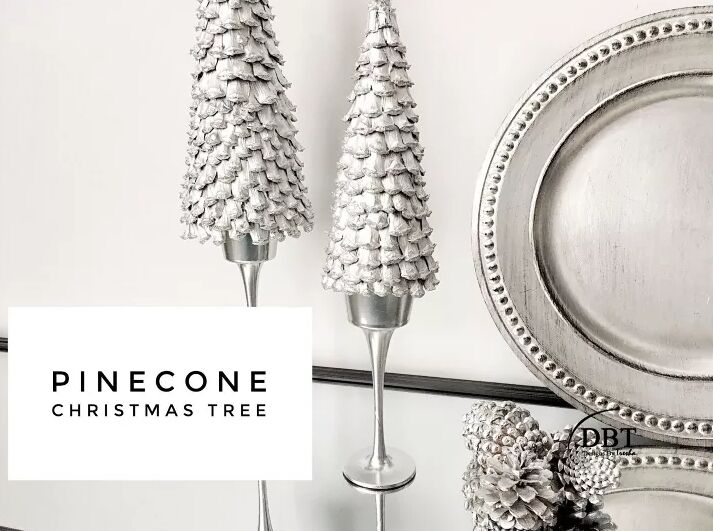 2. Silver pine cone Christmas trees
Next, Tresha Armstrong shows us how to create a Christmas tree using pine cones, giving a high-end look to your decorations.
After drying the pinecones in the oven, they're spray-painted along with a cone and candle holder. The pine cone scales are then carefully cut off and glued onto the cone, forming rows to build the tree. Angling the scales at the top creates a pointed tip.
For an extra touch, glitter can be added to the scales.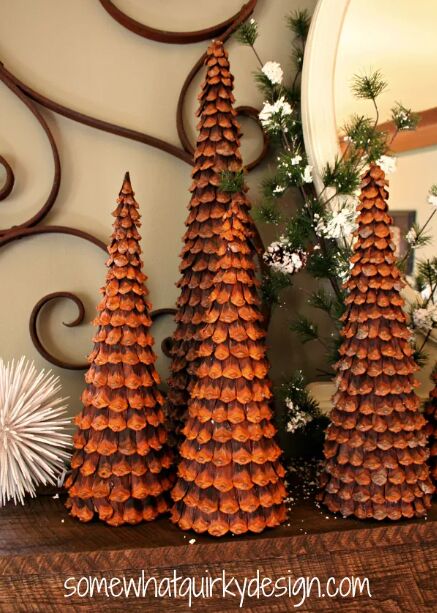 3. Pine cone bracht Christmas trees
This project by Somewhat Quirky involves creating wreaths using pine cone bracts. Bracts are the "leaves" of the pine cone, and they are carefully removed to make the wreaths. However, you can also make pine cone bracht Christmas trees using the same technique, which look so impressive.
Pine cone Christmas trees
Which of these cute pine cone crafts are you planning to try this holiday season? Let us know in the comments below.
Enjoyed the project?
Published September 22nd, 2023 6:32 AM