13K Views
How to Make a Cute DIY Wall Vase For Your Bathroom
September 27th, 2023 6:02 AM
I'm going to show you how to create a DIY wall vase to add a touch of elegance to your bathroom. They are perfect for displaying your favorite flowers, like eucalyptus, or any other decor you fancy. Let's get started!
Tools and Materials
1/4-inch by 3-inch poplar wood
1-inch by 1/4-inch poplar wood
Eucalyptus stems (or your choice of decor)
Sandpaper
Minwax Weathered Oak Stain
Claws or hooks for hanging
Wood glue
Paintbrush
Ruler
Pencil
Saw
Hammer
Step 1: Measure and Cut the Wood
Begin by measuring and cutting your poplar wood pieces. You'll need one 1/4-inch by 3-inch piece for the main body of the vase and one 1-inch by 1/4-inch piece for the narrower side. The smaller piece will create an opening in the middle for your decor.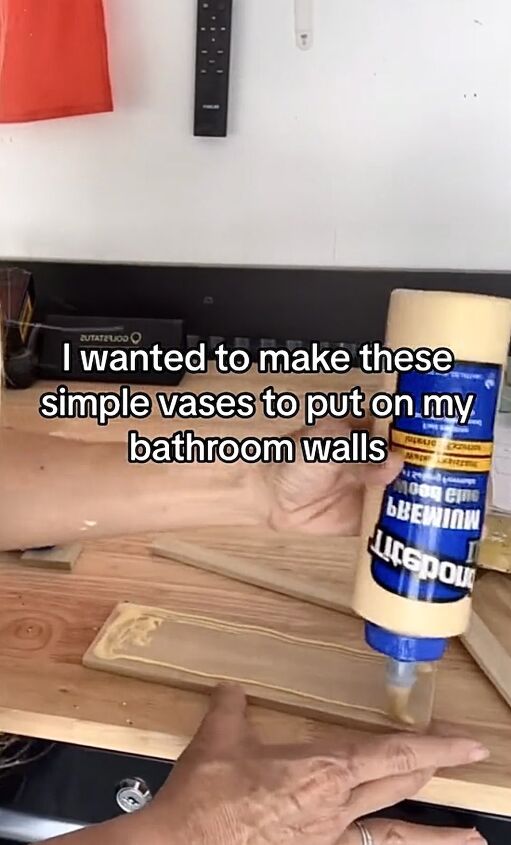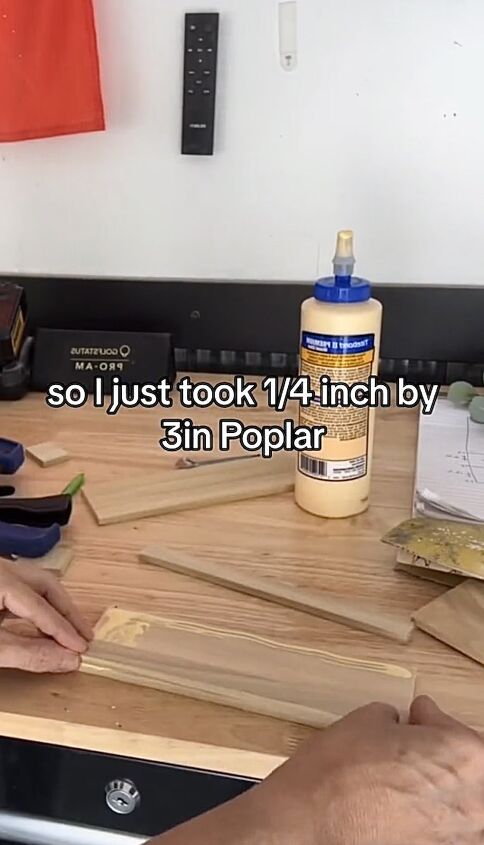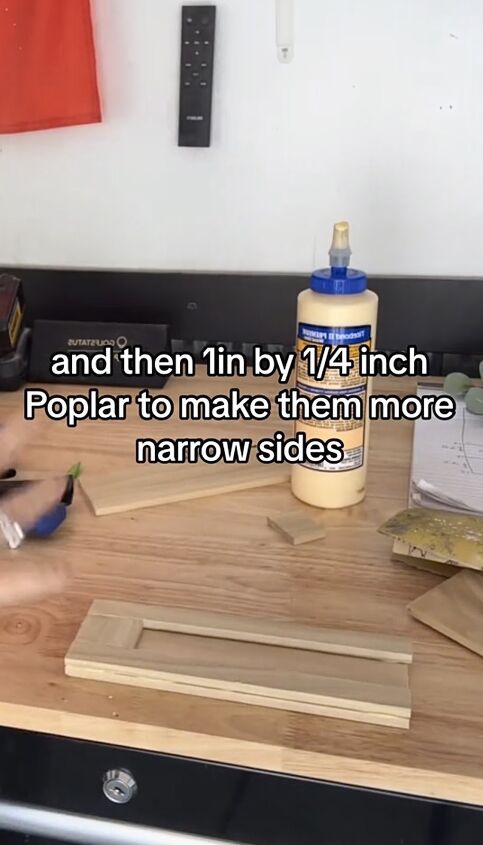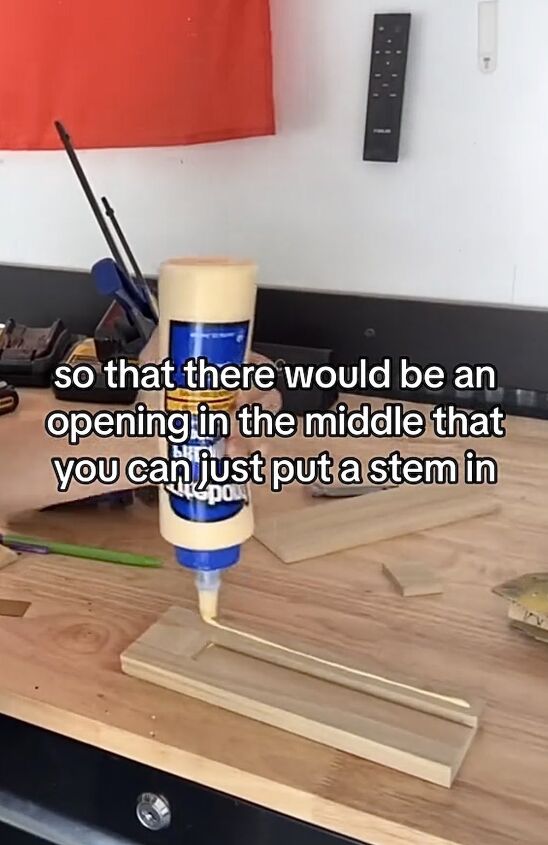 Step 2: Assemble the Vase
Place the narrower piece vertically on one side of the larger piece to form an "L" shape. Use wood glue to secure the pieces together. Ensure that the opening in the middle allows you to easily insert stems or decor items.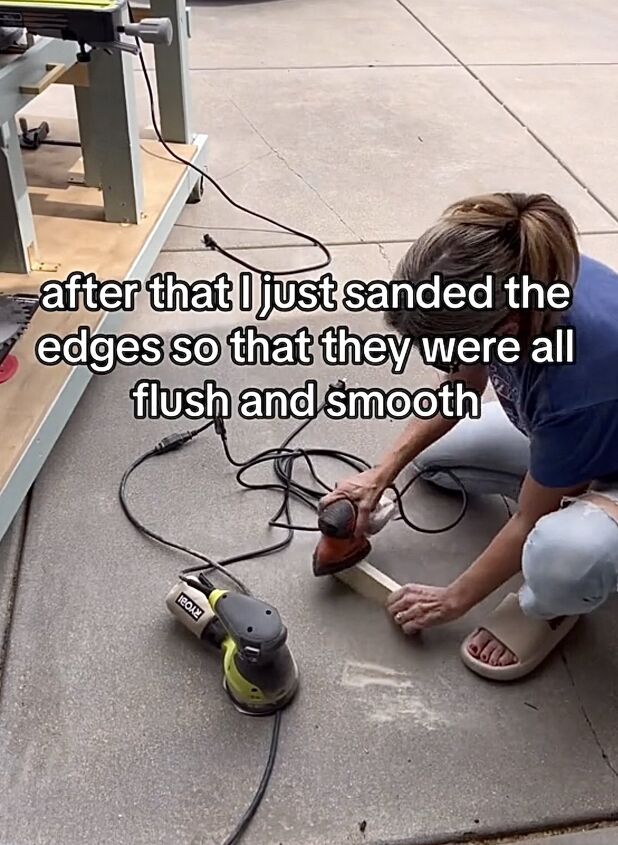 Step 3: Sand the Edges
To achieve a polished look, use sandpaper to smooth and round the edges of your vase. This will make them flush and eliminate any rough spots.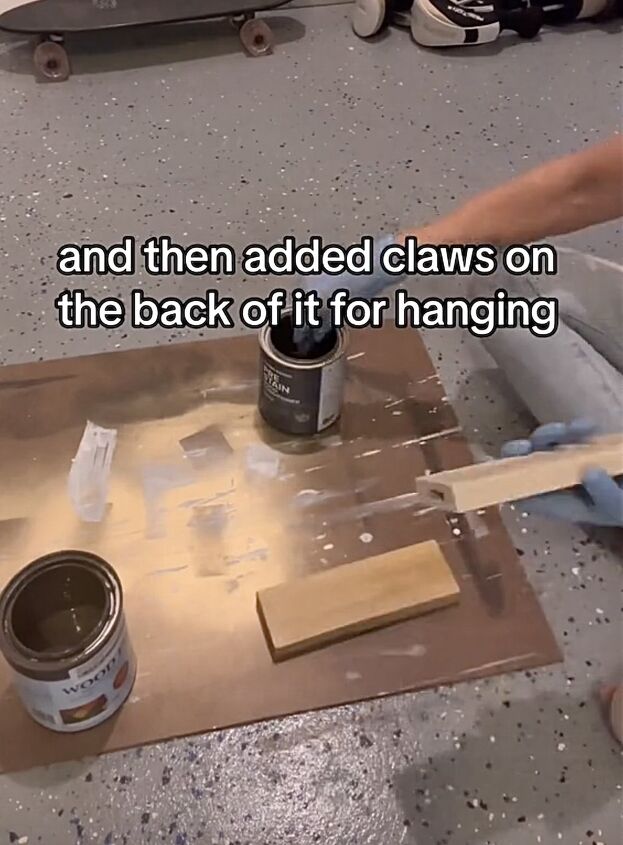 Step 4: Apply the Weathered Oak Stain and Claws for Hanging
Now, it's time to give your wall vase a beautiful finish. Using a paintbrush, apply Minwax Weathered Oak Stain to the entire surface of your vase. Allow it to dry according to the manufacturer's instructions. This stain will give your vase a rustic, weathered appearance.
Once the stain is dry, attach small claws or hooks to the back of your vase. Make sure they are securely fastened, as they will be used to hang your vase on the wall.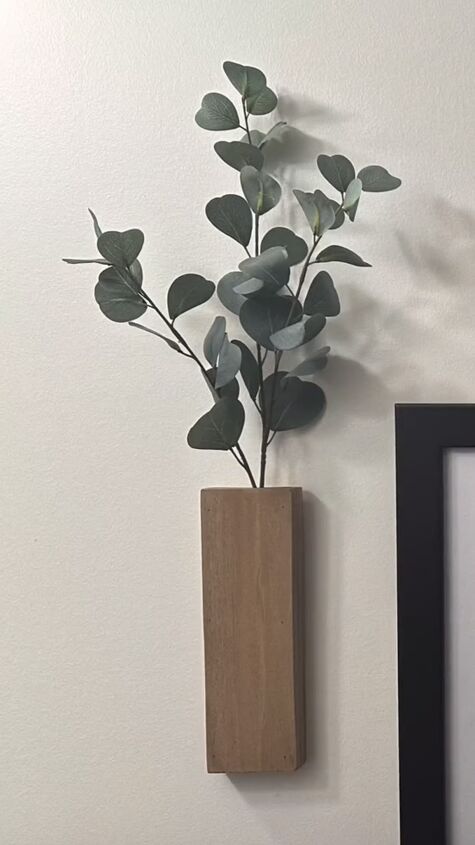 Step 5: Hang Your Wall Vase
Find the perfect spot in your bathroom to display your new creation. Hang it securely on the wall using nails or wall anchors. Fill your DIY wall vase with your choice of decor. I used eucalyptus stems for a fresh and natural look, but you can get creative and use whatever you like.
DIY wall vase
You've successfully created a stylish diy wall vase to elevate your bathroom decor. This project is not only easy but also customizable to match your personal style. Have fun decorating, and don't forget to share your creations with us in the comments below.
Follow @a_bit_unexpected_diy on TikTok for more DIY ideas.
Enjoyed the project?
Published September 27th, 2023 5:34 AM
Popular Project Book
Popular DIY Questions