Living room decoration Answered
Hi.
1. Like to replace our coffee table as l feel it is too big even though l like it.
Suggestion please?
2. We have 4 brown panels curtains which just frames our windows. We do not close them as we face a forest in our back yard. I would like to change the colour to match our sofa and area rug. I was thinking of off white? Your suggestion would be greatly appreciated. We do not get alot of sunlight and want to brighten up our living room. Brown curtain panels were here when we bought our townhouse.
Attached photos.
Thank you and look forward to your suggestions.
Elaine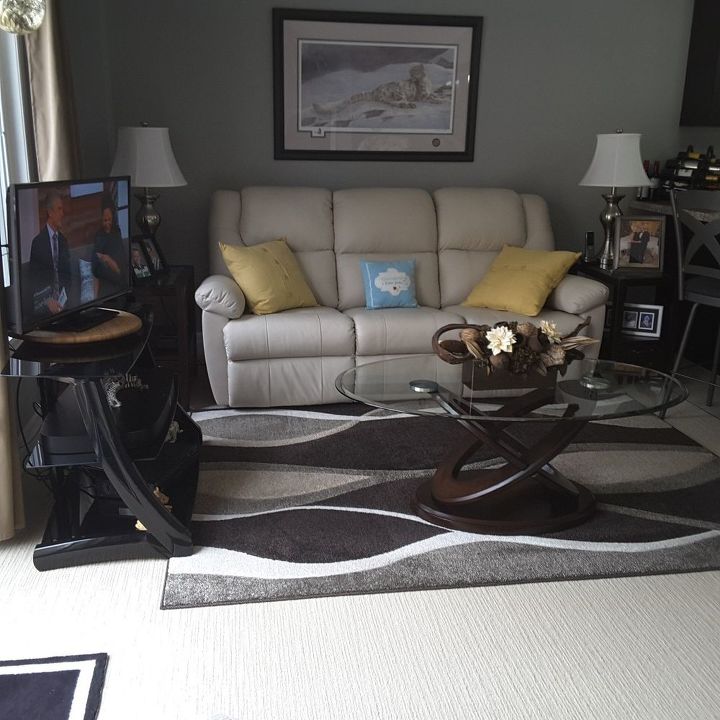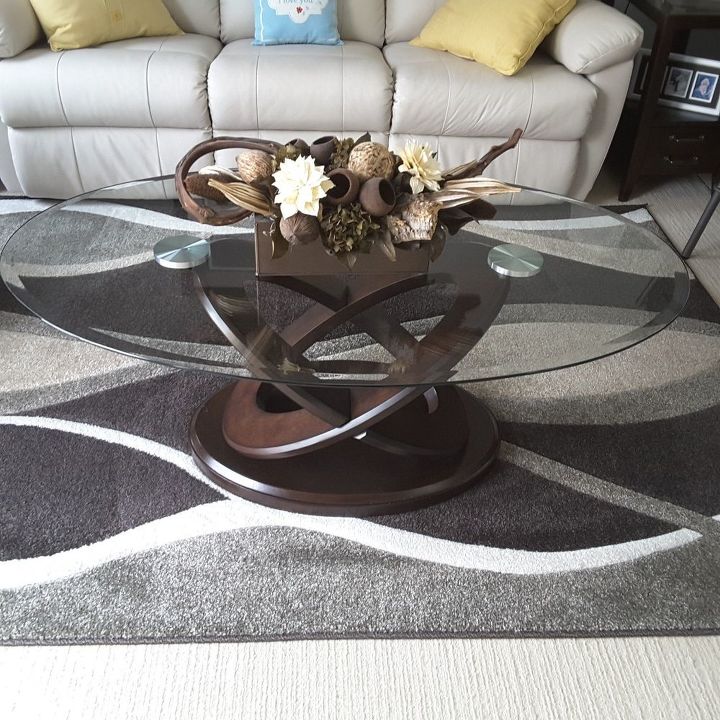 Replace the coffee table with something smaller.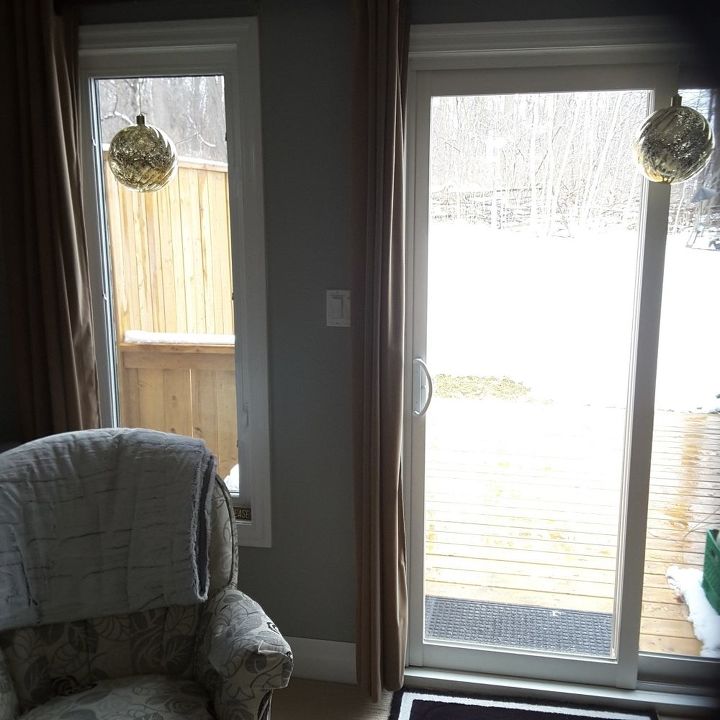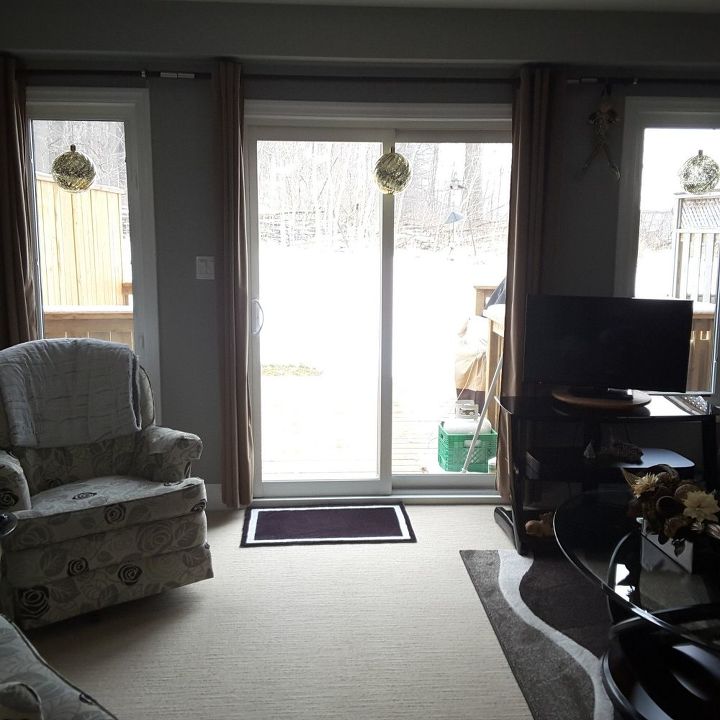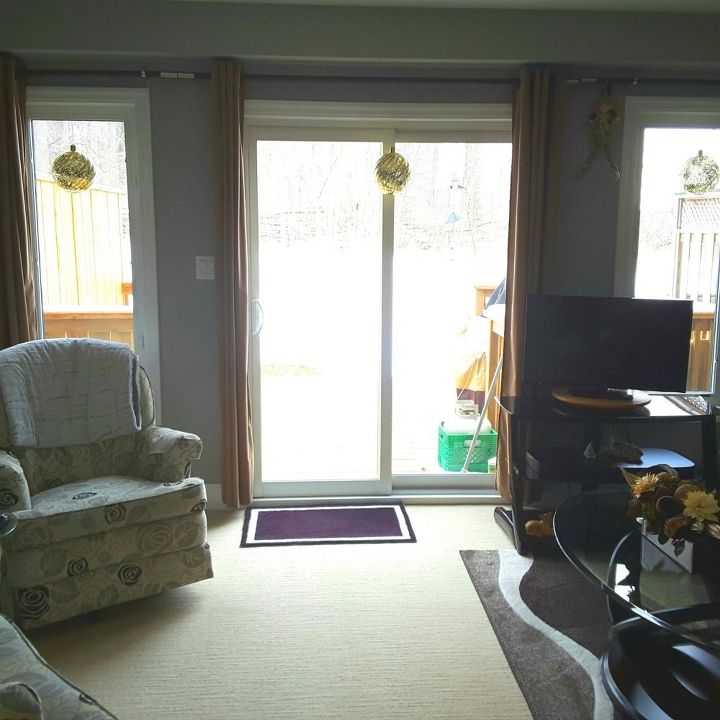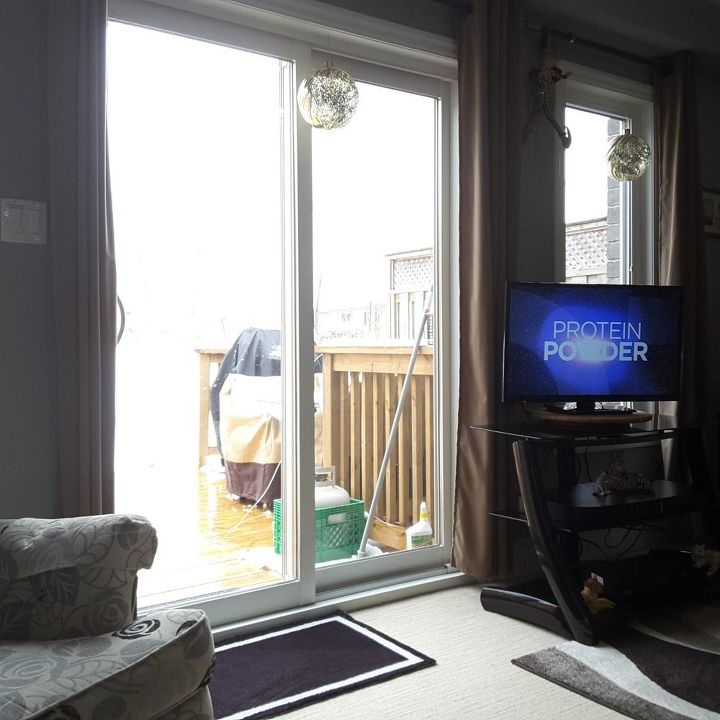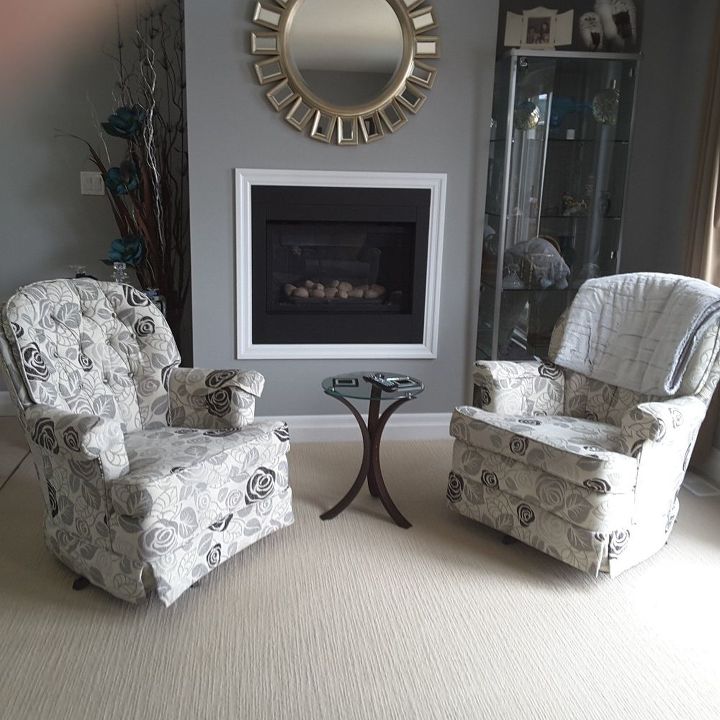 These are our 2 occasional chairs opposite the sofa. They are a pattern with light grey, black and off white.