Related Discussions

ByLightOfMoon
on Sep 14, 2013
Here is a photograph of my Sweet Annie and I am not sure when to trim it back for fall. It has small buds on it now and a couple of shoots are flowering. Do I harvest... See more Kann0714
on May 15, 2020
can someone tell me if my hybiscus is supposed to show something yet. i live in mass.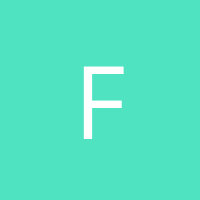 Fannie L. Colbert
on Jan 27, 2019
Every time I try tom grow plants I purchase, the plants die.I guess I don't have a green thumb
WENDY
on Nov 26, 2018
I don't want the cold to kill it. It's been outside since April and it's soooo pretty. Do I need to cover it with pine needles or what do I do????
Barbara Artis Dunham
on Oct 17, 2018
I have huge Kimberly Queen ferns that I will cry when they get frost bit and are gone.

Louise
on Jun 18, 2016
I planted 5 of them last fall and they've all been doing great. But today I noticed that one is looking sickly. I gave it a good dose of water, hoping that's the prob... See more

Catalina Martinez
on Sep 08, 2016
I bought this beautiful hydrangea in May. It gave me beautiful blooms, but beginning of August it just kinda "died". I know it's not dead since I tried to remove it a... See more