Is this a Palm Tree in my front yard? Answered
is this a palm tree? i have about 5 of them growing in my front yard and this is the tallest, there is another one behind it as seen in the picture.
Thanks all in advance.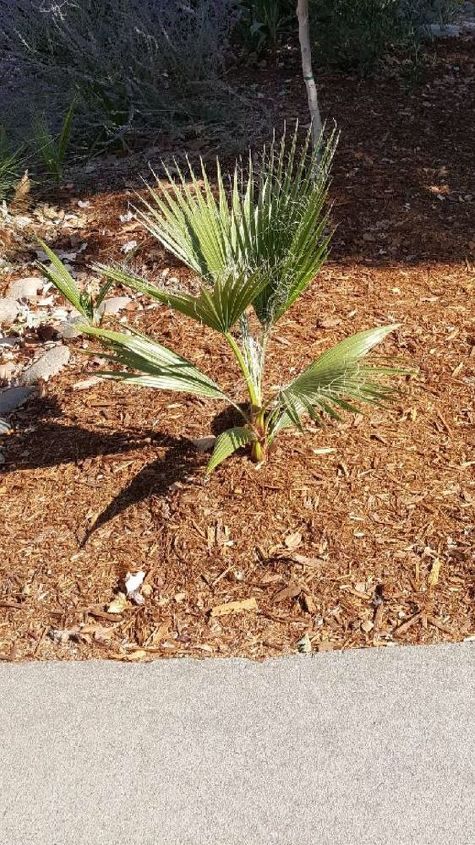 Related Discussions

Abby
on Nov 29, 2021
How to grow ginger in water?

Linda Hinchey
on Jun 12, 2013
Does anyone know for sure what this is that's been growing in my flower garden for the last few years? I don't want to cut it down, in case it's something I may want ... See more Bra28813983
on Aug 05, 2017
I am staying with a good friend, and my dog got ahold of his palm and shredded the bark off on the bottom of the trunk. It is probably 45% of the circumference and a ... See more Karelyn stahl
on Jun 13, 2017

Gary Thornton
on Jan 28, 2014
hits the tree. Is there a wrap of some kind I can put on it? Or will I loose the tree. It's about 20' tall, looks look except for 2' area where sprinkler hits it.

Louise
on Jun 16, 2013
used to be liriope, but dug it all up maybe 5 yrs ago. Planted shade grass which lasted 2 seasons. Then plowed up the yard again and now it's tree mulch with azaleas,... See more Daniel
on Sep 23, 2017
My palm tree has been destroyed for caterpillars. It migh be happening from a couple of days. I just noticed the effect.How to proceed? Should i spray a chemical?is ... See more