How do I fix an ice hazard in the backyard? Answered
There is a valley between the garage and a mound of rock that creates a skating rink in the winter when the snow melts and re-freezes. This is where I have to walk to take the trash bins out to the alley every week. I was going to try to move the mound of rock, but it's solid rock.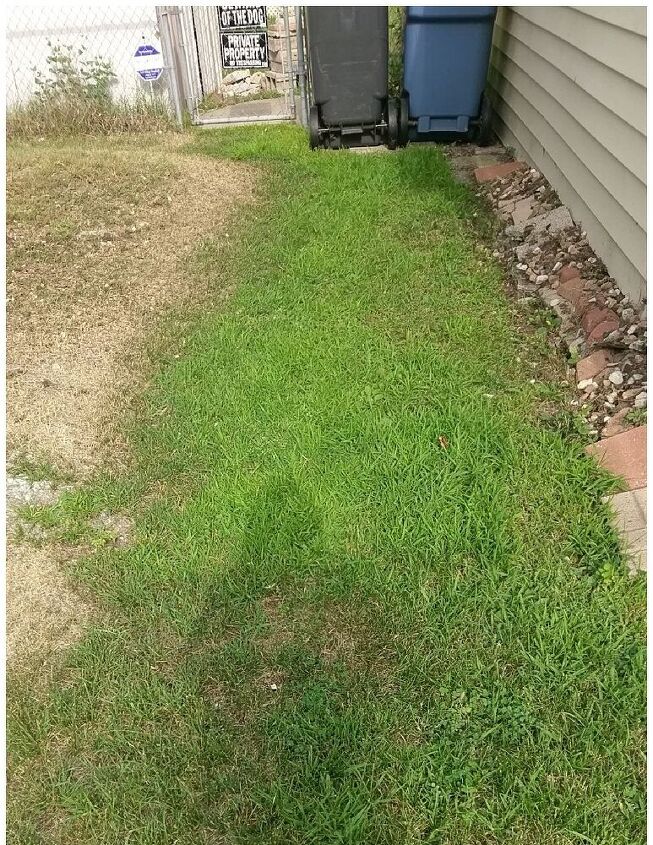 Rock mound on left. Garage on right.