Related Discussions

Lynette
on Aug 01, 2021
How do I get rid of cutworms in my vegetable garden?
June Hjelden
on Aug 12, 2021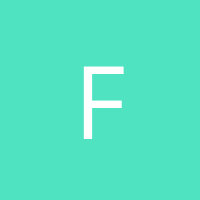 Faith
on Aug 11, 2017
Others have dead leaves . I'm still getting tomatoes off them. But the plants look bad Wahneta
on May 19, 2018
I bought some 20% vinegar. If I use it in a tank sprayer, is the vinegar going to eat the plastic / metal of the wand? I can't wait to watch all my weeds disappear.
Kathy Devencenzi
on May 24, 2013
We have a problem with nut grass. (My mother bought dirt from a nursery and it was in the dirt) We pull it and its back in back in a week. She has used Roundup and it... See more
Rehana Kidwai
on Jan 12, 2019
When I bring the plants from store they are very healthy,but after some time either they die or give smaller leaves Carol
on Sep 09, 2018
What can I put in my bird bath that will keep away mosquitoes and not harm the birds? Thanks for any ideas you have.