How do I repurpose built in log storage?



Answered
Hello! We recently replaced our wood burning stove with a pellet stove. I would like some ideas on how to use the brick log storage corner for something as the pellets are stored in the garage and we just grab a bag when needed. It's semi-circle half wall, that's about 3 feet tall on the part that's not attached to the walls. It's currently just sitting empty.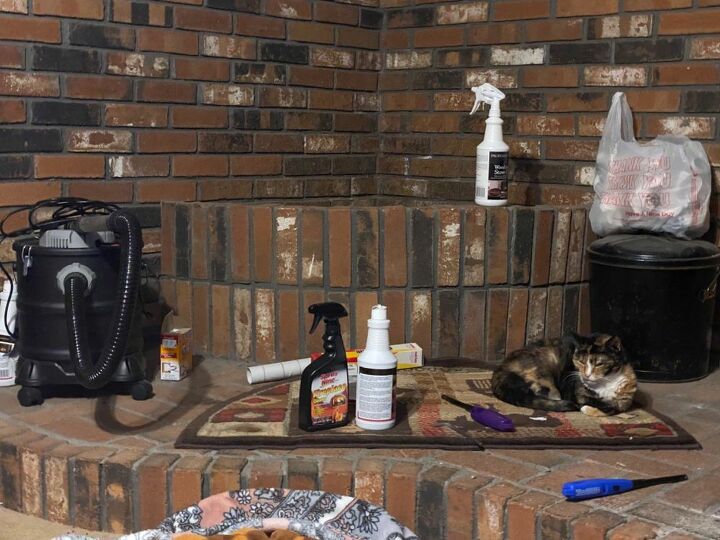 Related Discussions

Deb Zimmerman EA
Answered on Jan 15, 2023
The old VHS stackable storage cabinets are all over garage sales, thrift shops, etc these days. I saw one repurposed into something wonderful and can no longer find ... See more Sheiladawn
Answered on Sep 07, 2021
I have an in ground storm shelter. We are getting the new kind that is in our home. Would like some really neat ideas on how to repurpose the in ground shelter. Anna
Answered on Nov 23, 2019

Jeanna Lassett
Answered on Mar 19, 2019
We have rented a beautiful log cabin in our efforts to downsize as empty nesters. We would love to stay here for a few years but my OCD is in overdrive. On the proper... See more Carol
Answered on Apr 06, 2023
Any use ideas for an old plastic fertilizer spreader on wheels Beth
Answered on May 06, 2023
Been carrying around boxes of them for decades, hate to throw them away and would like to honor them in some way. I'm not looking for more "stuff" so I am hoping to f... See more

Anne Southern
Answered on Oct 14, 2022
Luckily we no longer need several medical walkers? Instead of donating these well used items, can they be made into something different?