How can I upcycle an unused footboard? Answered
Have the footboard which is the mate to my full size headboard. Not going to use it for its "real" purpose. I've seen hooks added so you can hang things on it. I would love to "repurpose it" in the bedroom or if not somewhere else. It's very old and VERY heavy so not sure if it can safely be attached on a wall. Or I do need a head board for another full size bed (any ideas how I would be able to raise it for that purpose). Any thoughts would be welcome. I can't bear to see anything especially old and wonderful wind up in the dump. I hope I dont wind up there!😇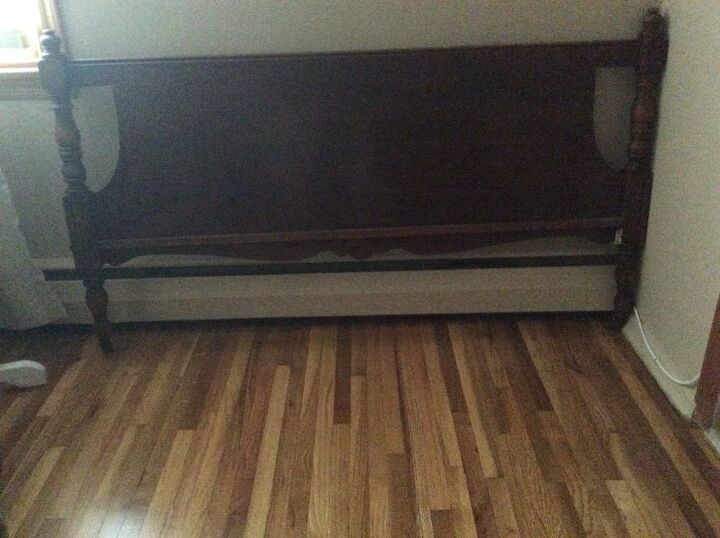 Related Discussions Denise
on Dec 24, 2019
I have large tall filecabinets that are being thrown away. Is there anything else I can do with with them besides. Taking them to the dump. Rdl
on Aug 31, 2019 Cat8338519
on Jul 30, 2019

Marshax4
on Nov 13, 2019
I don't want a tv stand anymore but I would like to reuse the glass. It is very heavy so I have to be careful where I put it Rlo29711803
on Jan 17, 2021 Rho17236726
on Mar 21, 2020
Ots 4x4 and the leather is peeling How can i make it wayerproof for my deck?