What can I use to remove or cover these stains without using paint? Answered
I have stripped sanded, used Oxalic acid, toothpaste w/soda on this old 1929 drop down table and applied minwax liquid dark walnut to cover the stains but the table still looks bad. I have not put the poly on yet I wanted to try one more thing before I gave up.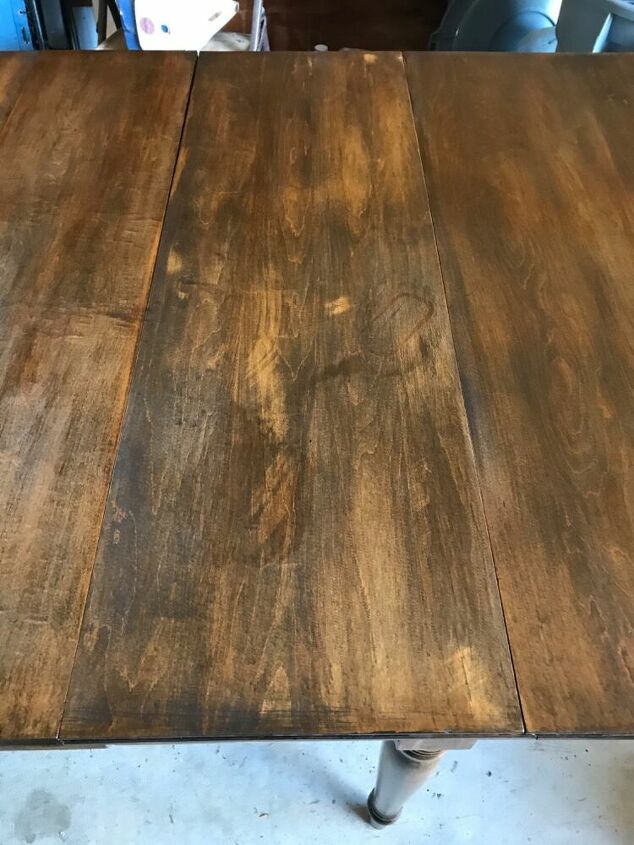 The stain looks blotchy and you can still see the can oval where something was left on the table.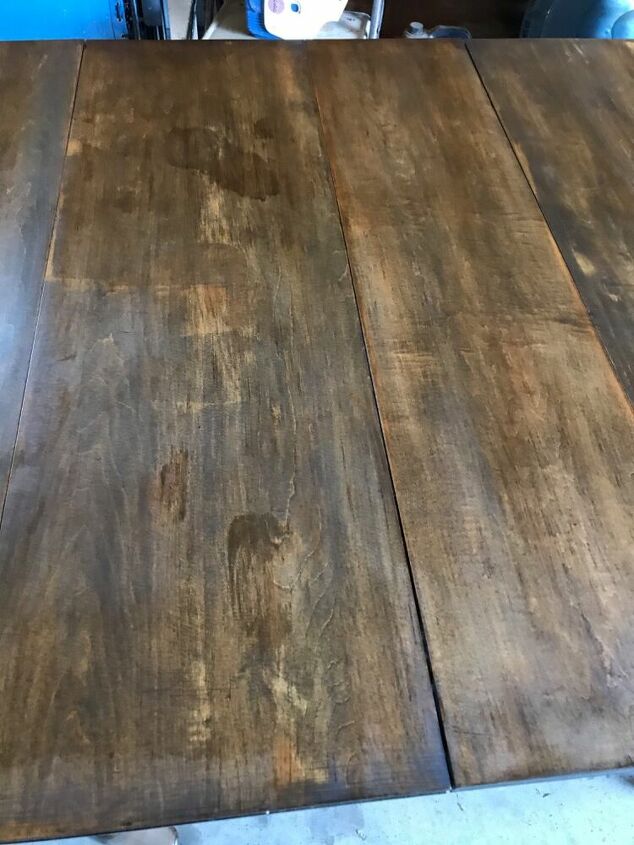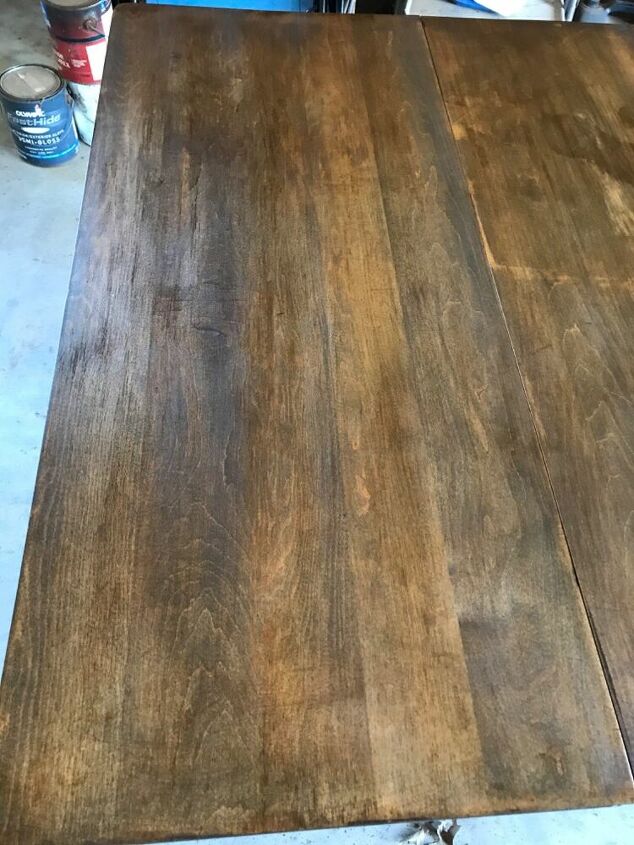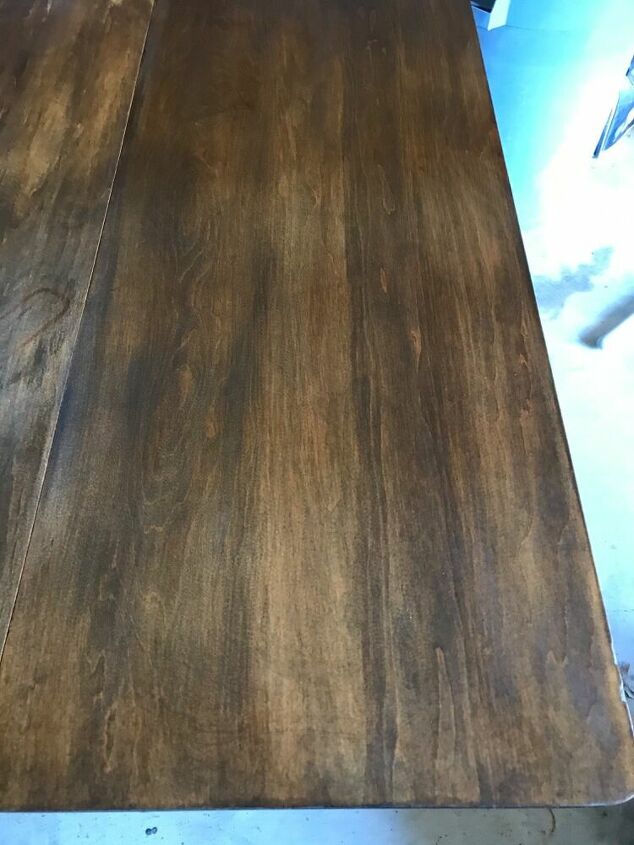 On the left side you can still see another can mark.