Related Discussions
Lannie Hagan
on Apr 02, 2013
I melted some gel candle wax in an aluminum pan and cannot get it out! Can anyone help me? I have tried boiling water and that didn't work. THANKS! Red7075481
on Nov 25, 2017
Schefleura plant Izelda
on Nov 02, 2017 The32180933
on Feb 19, 2018
I've tried three times: first using oil, next solid shortening and finally sausage grease, but still the sticks crumble when I remove them. Does anyone have a sugge... See more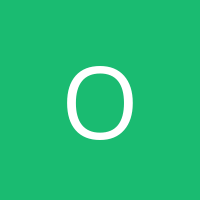 Off6282634
on Feb 06, 2018
Help!

Gwyn Higbee
on Feb 07, 2018
I have this great showwe curtain that is white on bottom and clear on top. I hate that wat spots daily. Any help on a daily basis to make it look pretty without spo... See more
Chris Karstens-Schlueter
on Feb 03, 2018
My granite countertops need to be refinished, how do I do myself or do I need to hire someone? Is it worth the cost? I tried the soda peroxide paste, didn't work.