7.8K Views
How to Make & Use an Effective DIY Grout Cleaner
October 4th, 2023 7:47 AM
Have you ever wondered what color your grout originally was before it got hidden under layers of dirt and grime? In this step-by-step tutorial, I'll show you how to use a simple DIY grout cleaner to uncover the true color of your grout.
All you need are some basic materials and a little elbow grease for this homemade grout cleaner recipe!
Tools and materials
Baking soda
Hydrogen peroxide
Cup or bowl
Tough scrub brush (or handheld/ electric scrub brush)
Damp cloth
Steps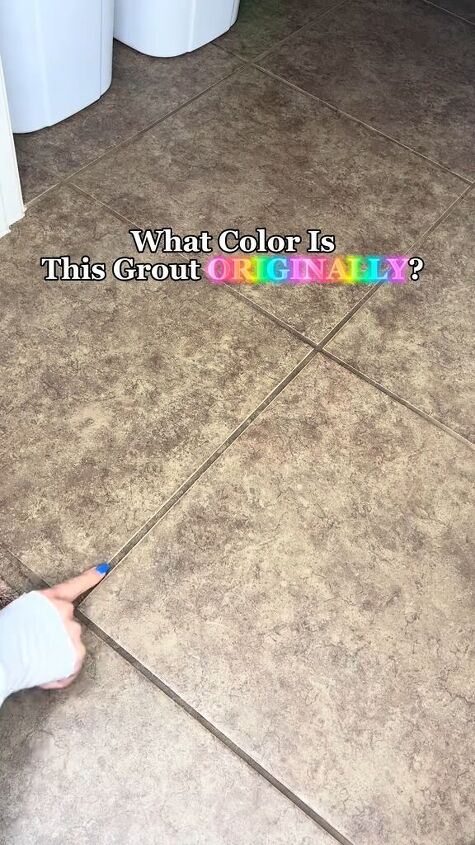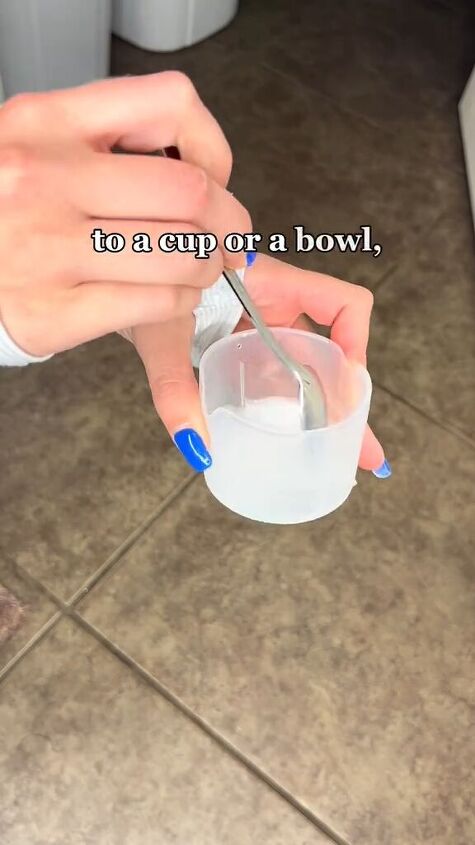 Step 1: Make the cleaner
In your cup or bowl, combine equal parts baking soda and hydrogen peroxide. Mix them well to form a paste.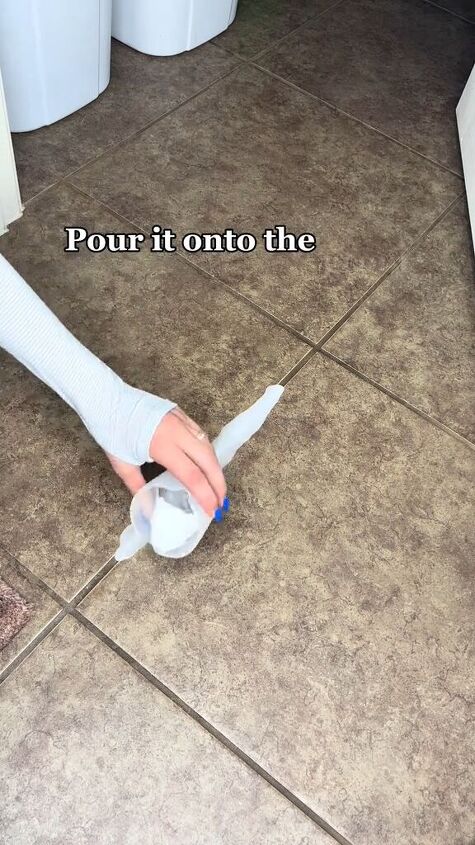 Step 2: Apply the cleaner
Using your fingers or a spatula, apply the baking soda and hydrogen peroxide mixture directly onto the grout lines you want to clean. Ensure that the grout lines are generously covered with the paste.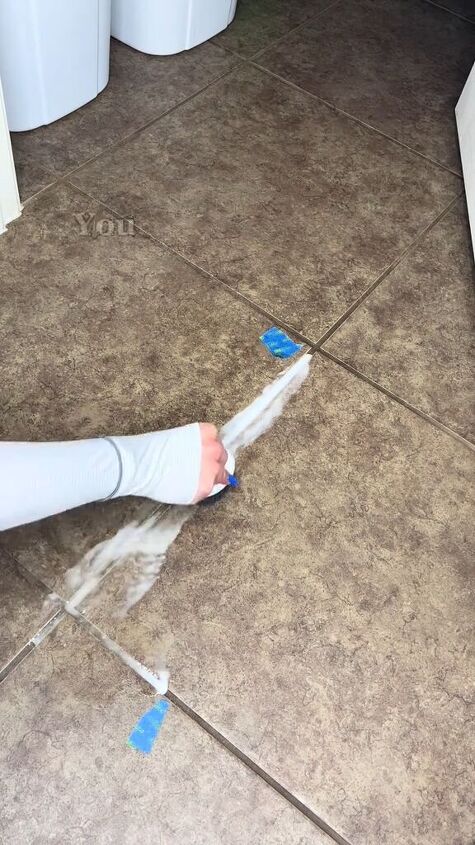 Step 3: Start scrubbing
Use your tough scrub brush to vigorously scrub the grout lines. You can also opt for a handheld or electric scrub brush if you prefer.
As you scrub, you'll start to see the dirt and grime lifting off and mixing with the cleaning solution. If the grout is turning noticeably darker, it's a clear sign that the grout was much dirtier than you thought, and you're on the right track.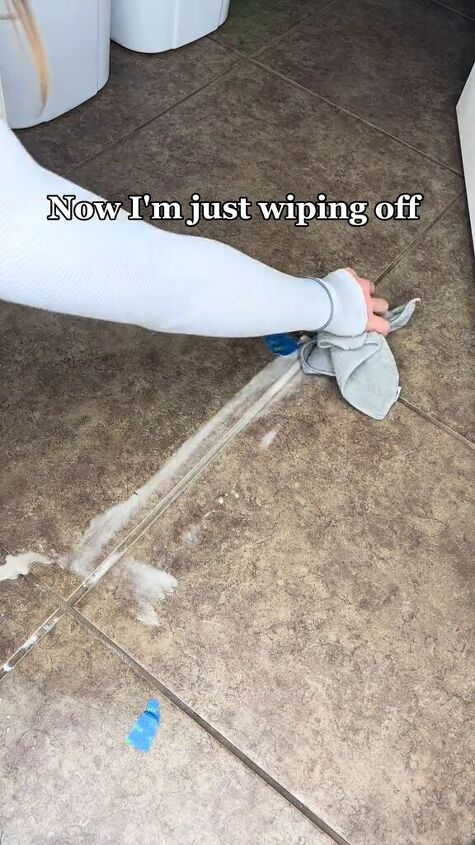 Step 4: Wipe off excess
Once you've thoroughly scrubbed the grout lines, use a damp cloth to wipe off the excess cleaning paste. This will reveal the true color of your grout.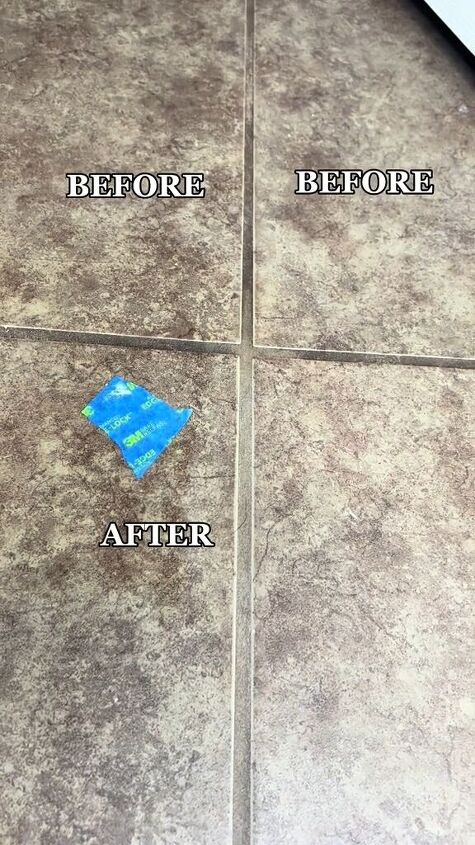 Step 5: Revealing the real color
Prepare to be amazed! As you wipe away the grime, you'll see the original color of your grout shining through. In this case, it appears that the grout was actually tan, not the dark color it appeared to be before cleaning.
Repeat as needed. If there are still stubborn stains or areas that need further attention, don't hesitate to repeat the process until you achieve the desired results.
DIY grout cleaner
Now that you know the true color of your grout, you might be inspired to clean all the grout in your house to match. With this DIY grout cleaner, you can breathe new life into your tiled surfaces and enjoy a cleaner, brighter home.
Let me know in the comments how this DIY grout cleaner worked in your home!
Follow @home_reimagined on TikTok for more DIY ideas.
Enjoyed the project?
Published October 2nd, 2023 9:49 AM
Popular Project Book
Popular DIY Questions