924 Views
5 DIY Haunted House Ideas to Up Your Halloween Decor Game
August 19th, 2023 5:05 AM
Step into the mystical realm of Halloween as the season of spookiness creeps up on us. With fall's arrival, it's time to transform your surroundings with the enchantment of the supernatural.
So, we hope you enjoy the magic of crafting with these DIY haunted house ideas for your Halloween decor. These projects are bound to bewitch as you prepare to celebrate the eeriest time of the year. Let's dive in!
DIY haunted house ideas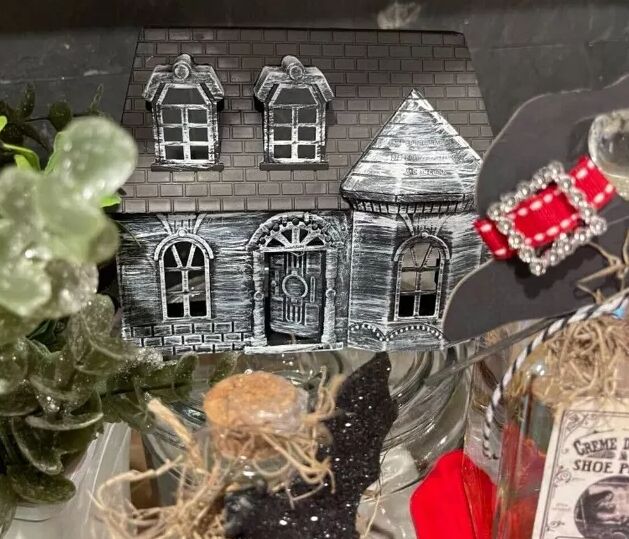 1. Dollar Store dollhouse to DIY haunted house
Elevate your Halloween decor with this quick and simple DIY haunted house project by Shelly L Nemeth. Using a Dollar Store dollhouse, flat black spray paint, and white paint, you can transform it into a spooky haunted house in less than 5 minutes. Just spray the dollhouse with black paint, let it dry, then lightly brush on white paint to highlight the details.
The result is a charmingly eerie addition to your Halloween decorations that pairs perfectly with other themed items like Halloween bottles. Get ready to impress with this easy and effective haunted house centerpiece!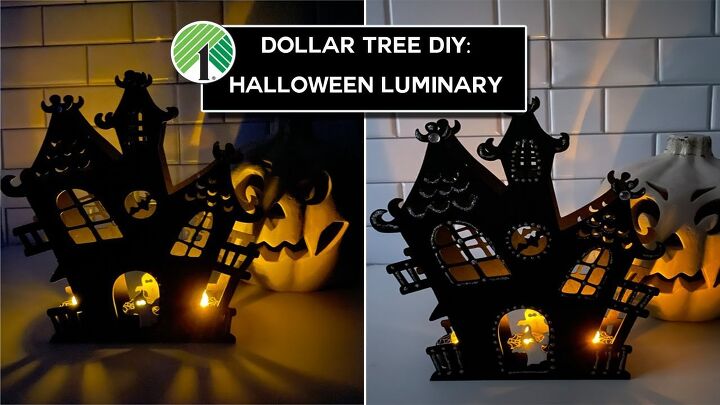 2. DIY haunted house luminary
Next, The Craftessa shows us how to create a DIY haunted house luminary using Dollar Tree supplies. Grab two wooden plaque houses and a craft section rectangle piece of wood.
Paint both sides of the houses with black acrylic paint, then outline windows and doors with silver glitter glue for a striking effect. Attach the wooden piece between the houses using hot glue to form the luminary, and you're done!
This simple Dollar Tree DIY adds a touch of Halloween magic to your decor and can be illuminated with battery-operated tea lights. Get ready to showcase this spooky luminary with pride!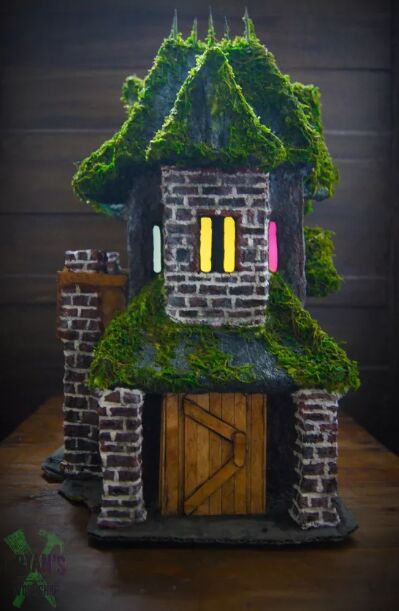 3. DIY paper clay haunted house 1
Bryan's Workshop shares how to embrace the Halloween spirit with a DIY paper clay haunted house, perfect for festive decor. Create a strong armature using cardboard, duct tape, and hot glue, and then cover it with your homemade paper clay recipe. Build and shape your haunted house, adding popsicle sticks for details.
After painting, use a watered-down black and white paint to create an aged effect. Enhance texture with a joint compound and paint mixture, and add artificial moss using wallpaper glue. Incorporate transparent colored office files for windows and illuminate the house using LED lights.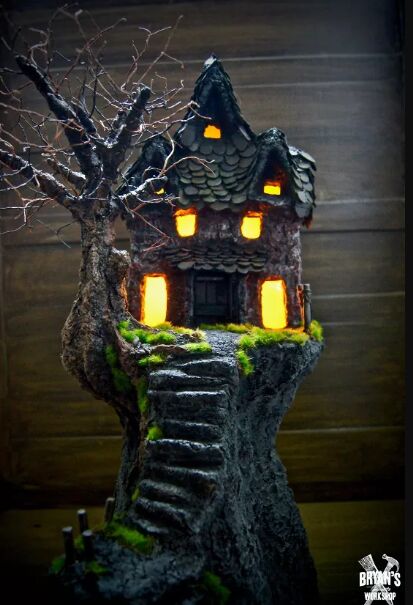 4. DIY paper clay haunted house 2
But it doesn't end there! Bryan's Workshop also created a second DIY paper clay haunted house project, which is just as impressive. Crafted using a simple paper clay recipe, the armature is built from boxes, tape, and other materials.
Paper mache the structure using wallpaper paste or glue, reinforcing windows, and creating textures with fingers. Add roof tiles and a hole for lighting, then paint with matte black and diluted colors for a spooky effect. Enhance details with real rocks, artificial grass, and craft wire for tree branches.
Dry brush white accents for highlights, and remember, mistakes can be painted over. Join in the Halloween fun with this creative and eerie haunted house project!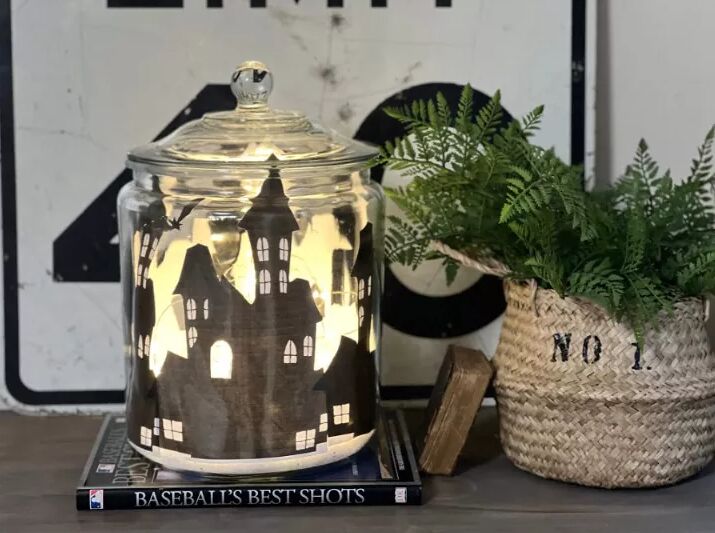 5. Haunted house silhouette in a jar
Next up, The Tattered Pew an easy and inexpensive haunted house silhouette craft. Using a black haunted house silhouette printable, glass-lidded jars, battery-operated fairy lights, and simple supplies, create a spooky decoration in just a few steps.
Print and cut out the silhouette, prepare the jar with Epsom salt, arrange the houses inside, and add fairy lights for an eerie glow. This project takes minimal time and effort, making it a perfect addition to your Halloween decor. Enjoy the charming and spooky atmosphere created by this haunted house in a jar!
More Haunting Halloween Decorating Ideas!
Ready to turn your house into a spine-chilling sanctuary? From sinister mirrors to spellbinding chandeliers, our
How to Turn Your Home Into a Haunted House
guide will help you transform your space into a gothic haven.
DIY haunted house ideas
We hope these simple and fun DIY haunted house ideas have inspired you to turn your home into a haven for the spooky and whimsical. As the moon waxes and the shadows lengthen, we wish you a Happy Halloween!
Let us know your favorite haunted house craft project in the comments below.
Enjoyed the project?
Published August 18th, 2023 7:46 AM
Popular Project Book
Popular DIY Questions