1.8K Views
3 DIY Wooden Christmas Trees to Make This Holiday Season
September 23rd, 2023 6:14 AM
Getting your home ready for the holidays is a lot of fun, especially when you make your own decorations. We've gathered three super cool DIY wooden Christmas tree ideas that are easy to make and won't cost much.
Whether you like rustic styles, simple and cute designs, or using old pallets, we've got something for you. These projects will make your home feel extra festive this holiday season.
So, let's jump into the simple steps for each special tree.
For even more ideas, see Hometalk's ultimate guide to DIY Christmas decor here.
DIY wooden Christmas trees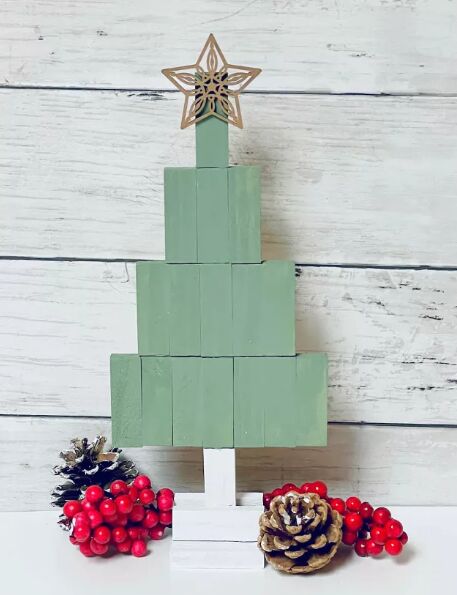 1. Jenga block Christmas tree
This project by Single Girl's DIY involves creating a rustic Christmas tree using Tumbling Tower blocks from Dollar Tree. Here are the steps:
Glue the blocks together to form the tree shape, creating sections of 3, 5, and 7 blocks. Let it dry for about an hour.
Combine the sections by gluing them together using either wood glue or hot glue.
Paint the tree with green chalk paint, and paint some blocks white.
Attach the white blocks to the base and trunk to secure them in place.
Optionally, add a star ornament to the top of the tree.
You'll have leftover blocks for other crafts like snowman hats or Christmas present ornaments.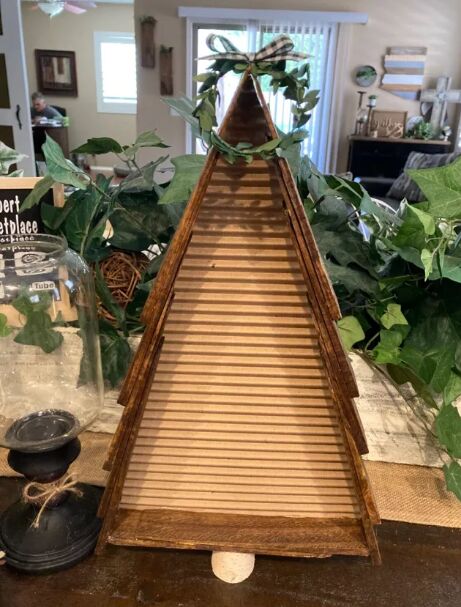 2. Wood shim Christmas tree
This DIY project by Shelly L Nemeth involves creating a cute Christmas tree using wood shims, which can be completed for under $5. The steps include arranging the shims in a tree shape, attaching them to a foam board, and optionally staining the tree.
The project offers a quick and unique addition to Christmas decor. Different variations can be made, and it's an enjoyable and affordable craft.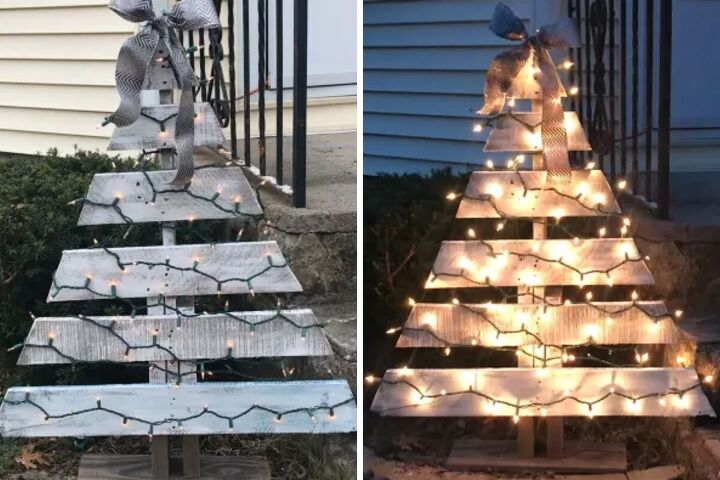 3. Pallet Christmas trees
This project by Abbie M offers two creative ideas for making Christmas trees using old pallets. For the first design, trace and cut a triangle shape, reinforce it with scrap wood, add a base, paint it, and then decorate it with lights, ornaments, and more.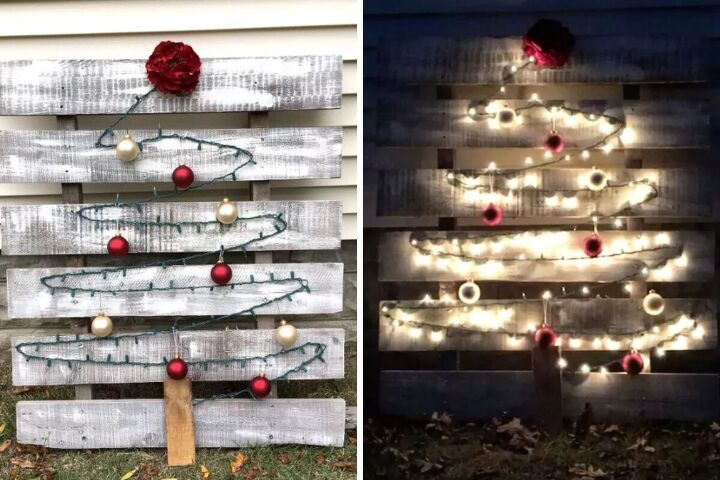 The second option involves painting the pallet, attaching lights in a zigzag pattern, adding a trunk, and decorating it with a flower or other ornaments. These DIY pallet Christmas trees can be displayed indoors or outdoors, providing a unique and festive holiday decoration.
DIY wooden Christmas trees
We hope these DIY Christmas tree projects have brought some extra holiday joy to your home. Remember, the best decorations are the ones made with love and creativity. Which of these projects impressed you most? Let us know in the comments.
From our DIY family to yours, we wish you a joyful and festive celebration. Happy holidays!
Enjoyed the project?
Published September 22nd, 2023 5:32 AM
Popular Project Book
Popular DIY Questions