Should I repaint these birdhouses?



Answered
This project is not completed yet, so I thought I would ask for Hometalker's opinions. I'm rather stumped. Should I repaint the green birdhouses another color, if so, what color? It seems to me like too much green. Also, the red barn seems to be the wrong shade of red... I really love the flowers and would rather not change them. Ok, let's hear color suggestions and bonus points for attaching pictures depicting given colors. Thank you in advance for your suggestions!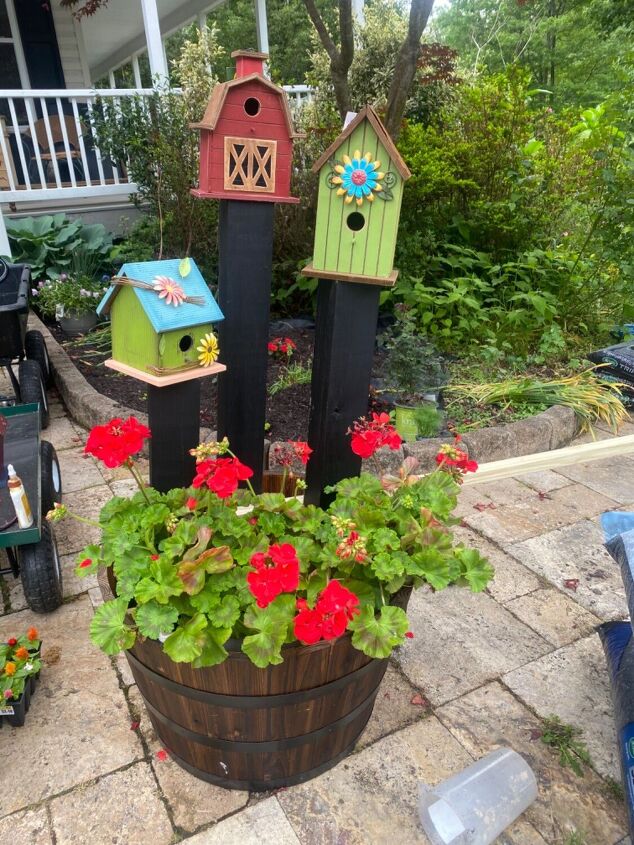 Do you like them angled abit?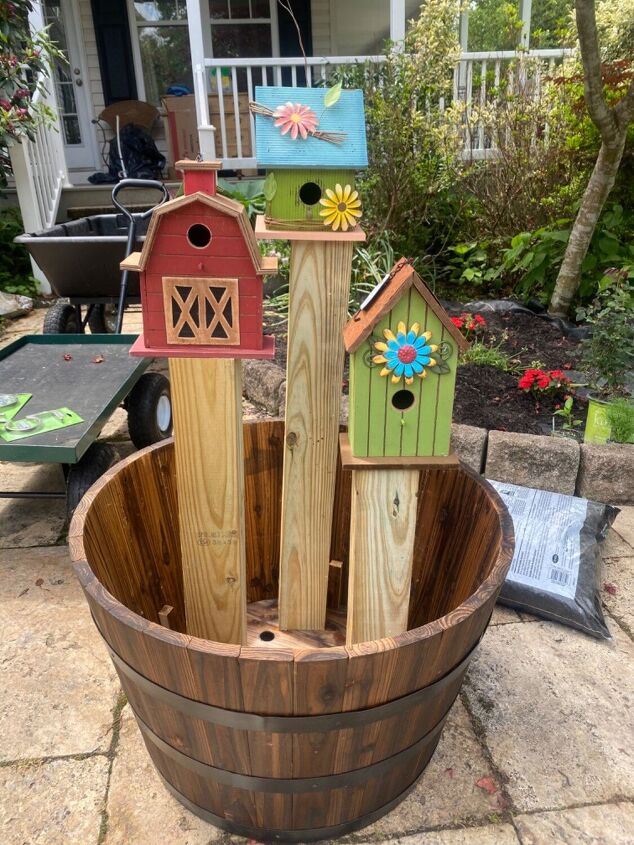 Or facing straight forward?