Mice have taken over my home!! Please help??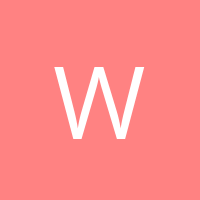 Answered
A few months ago my mother passed away. I have since moved into her home by myself with her pets and mine. There are two dogs and two cats. A couple of weeks ago, one of the cats brought me a dead mouse. The next day, she brought me another one and went back to hunt more. Then that night, I started hearing them. I could hear them in the kitchen under the refrigerator and then I saw one run across the floor. I immediately went out and bought mouse traps. I put the majority of them in the room that I believe they are mainly living in and closed the door to keep my cats out. And placed some in the kitchen where my pets can't reach them. So far I have caught 20 mice. 20!!!! A couple of them were very tiny. It has been about two days and I haven't seen any so I am hoping they are gone. But let me back track a little and tell you about the house. My family has lived here for over 30 years. I grew up in this house. And I often would stay here when I needed to. My daughter grew up here as well. We never had problems with mice. Ever now and then, one of the cats would find one but it was only one or two a year if any. Before my mom passed, I remember hearing some strange noise in the walls once or twice and my daughter said she had heard it a couple times two. But it was never constant and no one else seemed to have heard it. I now believe these mice have been living here for a while and now that it is getting cold, they are starting to come out in search of food and water. I also have to say this house is quite cluttered. My mother had a lot of stuff and now that I am living here permanently I have all my belongings here as well. My daughter has now moved out to go to college. Now for my actual question or questions.... How can I be sure the mice are all gone and how do I start to clean and disinfect the entire house?? Also keeping the safety of my pets in mind. I would've just put out some poison for the mice if I didn't have pets. In the past, we have had a cat who died from eating a mouse that had been poisoned. And my cats are quite curious and like to check out anything and everything going on in the house. So anything that might harm my pets is not an option. I need to know how to go about cleaning and disinfecting everything in the kitchen, like the pots and pans, or should I just throw them out and get new ones. How can I disinfect the carpets and furniture? The room that I think they were in the most is full of stuff like clothes, towels, and blankets, how do I disinfect them without having to use bleach? Any advice or help would be greatly appreciated. At this moment, I am extremely overwhelmed and wish I could just hire someone to come do it all. But I am not financially able to do that. The house is even starting to smell really bad so I think I may have a dead mouse or two somewhere. I have been cleaning and throwing things out already. I'm thinking I should throw all the food out, even the food in the cabinets up high. I am even afraid to use any dishes or utensils. I wont even eat in the house now. This has definitely taken over my life. Thank you to anyone who took the time to read all this. I am grateful for any reply.
And before anyone starts in about live traps and whatever else, I have to say that I am a huge animal lover. I have been my whole life. I have had dogs, cats, birds, hamsters, fish. My family even jokes about how I love my animals more then them. But when it comes to mice, I am terrified of them. I want them out of my house whatever means necessary.