The 4 Best Cordless Power Drills of 2022
Whether you're looking to hang a shelf or renovate a bathroom, as a DIYer, you're going to need a power drill. They're an essential part of any toolbox, no matter your skill level. However, with so many makes and models on the market, how do you know which is the best drill for you?
What should you consider when buying one? How do you know what features are important, especially if you've never used a drill before? Or perhaps you're an experienced handyperson and you're trading up. Well, no matter your situation, we'll help you figure out the best drill for you. We've rounded up the answers to the most common consumer questions and compared and contrasted features on cordless drills. We also consulted Experienced DIYers from the Hometalk Community to find out exactly what they're looking for and put all that information together, here, in our comprehensive guide, so you can confidently choose the best power drill for your needs.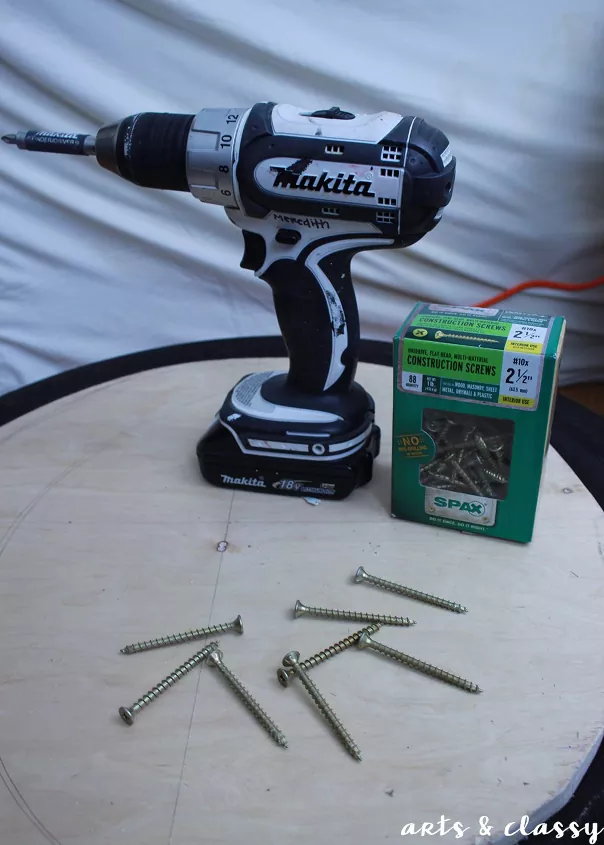 Test Factors We Considered When Choosing the Best Cordless Power Drills
Let's discuss the features we considered important when making our choices for the best drills for home use and how we used them to decide rank. While there were many factors, we focused on four key metrics.
Price: Cordless drills can be very expensive, however, pro-style tools with heavy price tags aren't always necessary for the average DIY. On the other hand, a bargain isn't a bargain if the drill doesn't perform well. So we factored in price, rating drills that were affordable, yet very capable, and with a variety of features to tackle a wide range of homeowner tasks.
Durability: When it comes to the actual drill functions, probably the most important thing to think about, when shopping for a new drill, is its overall durability. No one wants a drill that's going to quit mid-project. We looked at whether they were powerful enough for heavy jobs, like driving screws into cement boards without bogging down or overheating. We also considered each brand's reputation and consumer feedback.
Battery Life: The battery life of a cordless drill is crucial. If you run out of juice, you can't complete the job. With that in mind, we looked for drills that delivered consistent power, for an extended period of time. Cordless drills that came with two rechargeable batteries were ideal, but drills with one battery were also ranked.
Warranty: Unfortunately, sometimes even good drills can go bad. A great warranty or service plan that backs the product up if a problem does arise is a big plus.
We also looked at ergonomics, drill size, and weight. We studied specs and details, including lights, bit holders, accessories, and cases. Then we narrowed it down to the four best cordless power drills for DIY homeowners.
Best Overall Cordless Power Drill: Makita FD09R1 12V max CXT Lithium-Ion Cordless Driver-Drill Kit
Favorite Feature:
Two long-lasting batteries with LED display
Why It Ranks:
Ultra-compact drill with tons of torque and battery life
Perfect For:
The DIYer who wants a small but powerful drill
Let's face it, most DIYers are looking for an affordable reliable drill with basic features that will deliver power when they need it, in a size they can easily handle. For those homeowners, the ones looking for an ultra-compact, lightweight, drill with tons of torque and battery life, we recommend the Makita FD09R1.
Whether you're hanging a door, mounting shelves, or putting together that wooden swing set, its durable 7-inch frame, and lightweight body won't weigh you down. With two 2.0 Ah batteries, you'll never have to worry about being left without power and there's no guessing when you need to swap them out since they come with an LED level indicator. It's a great perk for a mid-priced model, unavailable on drills costing much more. A rubberized grip and comfortable trigger make it easy to operate. When you hit the trigger, a light pops on and since you can clip it on your pants, you can be hands-free when moving from task to task or climbing a ladder. Everything fits in a hard case and Makita offers a 3-year limited warranty.
The only downside? You'll have to buy your own drill bits, since it doesn't come with any, but its ⅜ inch chuck will fit most standard drill bits.
Pros
Comfortable and powerful
Battery life for days
Just 2.4 pounds
Great warranty
Cons
No bits included
12-volts (though users say it performs like a 20-volt model)
Best Compact Cordless Power Drill: DEWALT ATOMIC 20V MAX Hammer Drill
Favorite Feature:
20 volts of power in a compact design (6.85" front to back and only 1 pound!)
Why It Ranks:
Can handle any DIY from putting up shelves to building a bookcase
Perfect For:
Weekend warriors looking for a trusty tool they can count on for any task
As a DIYer, if you're looking for one drill to check all the boxes, this is it. Dewalt has an excellent reputation for durability and quality and this cordless, brushless Dewalt drill is our top pick.
At 20-volts this drill is powerful enough to tackle the toughest jobs you can throw at it, like building a deck, yet its compact size and lightweight design make it easily maneuverable for simple tasks, including those in small spaces. Two rechargeable 1.3 Ah batteries mean you'll never have to stop working to wait for a charge and at a mere 2.5 pounds, and coming in at just a bit over the hundred dollar mark, it won't tax your budget or your arm. The hammer feature is an added bonus that provides you with the option to engage the function when needed. It should be noted that it doesn't come with any drill bits, few drills do, but it does have a belt hook. Best of all it comes with Dewalt's 3-year limited warranty, one-year free service, and a 90-day money-back guarantee.
What's it missing? This model doesn't come with a separate handle that can provide added stability when using it in hammer mode. However, its size and design do compensate for that.
Pros
Versatile
Powerful enough for the toughest jobs
Weighs 1 pound
Hammer feature
Amazing service, warranty, and money-back guarantee
Cons
No drill bits included
Higher cost
Best Value Cordless Power Drill: BLACK+DECKER 20V MAX Cordless Drill / Driver
Favorite Feaure:
The price tag
Why It Ranks:
It offers great value for the money
Perfect For:
The new homeowner or first-time drill buyer
This durable, heavy-duty cordless drill will stand up to your toughest jobs and comes with 30 bits making it the best value for the money and for DIYers who are just starting out. It's a very generous package for the price, especially since it's the least expensive drill on our list. Other notable features are a magnetic bit holder, an easy-grip trigger with variable speeds, including reverse, and a ⅜ inch keyless chuck. The 24-position clutch provides plenty of torque while creating better control to set screws and avoid overstripping. The battery holds a charge for a long time (users have reported up to 4 hours) and remains charged for up to 18 months when not in use. It's interchangeable with other Black + Decker power tool batteries, so if you have one of these on hand, you'll double your battery life. It also comes with a 2-year warranty.
In the cons column is that one battery and it doesn't have a light, which can be helpful in dim workspaces. It also doesn't come with a bag to store all those loose drill bits.
Pros
Drill bits included
Under 5 pounds
Got a 4.5 rating for battery life
2-year warranty
Cons
No bag for bits
No light
No Allen bits
Best Brushless Cordless Power Drill: CRAFTSMAN V20 Cordless Drill/Driver Kit
Favorite Feature:
Very powerful
Why It Ranks:
It has a durable, long-lasting brushless motor for a reasonable price
Perfect For:
DIYers who want a high-performance brushless drill, but don't need the hammer function
The Craftsman V20 Cordless Drill is the priciest drill we ranked, but it's a sturdy power tool with a mighty motor. More durable than their brushed counterparts, brushless motors last longer, too, making the price tag reasonable for anyone who's willing to spend a little more. It also has a 3-year warranty to back it up. There are a lot of other great features, including a ½ inch ratcheting keyless chuck, a two-speed gearbox, for quicker fastening, and a reverse setting. While it's not the smallest drill, it's still considered semi-compact and comfortable to hold. Two high-performance quick charging batteries set you up for a day of uninterrupted work and a trigger-activated light is ideally positioned to shine on your work area. A roomy soft bag is an added bonus for storage.
However, all that reliable force, battery power, and speed come at a cost. This drill weighs in at over 6 pounds, making it the heaviest on our list.
Pros
Handles big and small jobs with ease
Two long-lasting lithium batteries
60-minute or less charge time for batteries
Easy to handle
3-year warranty, 90-day satisfaction guarantee
Cons
Heavier than our other choices
A bit on the pricey side
So there you have it, four great durable cordless power drills to choose from, each from a reliable name brand, each with its own long list of great features. We reviewed ultra-compact and brushless versions, along with those with hammer features and interchangeable batteries, all ranked so you grab the right one to accomplish a variety of tasks around the house. Plus each one comes with an affordable price tag, leaving more money for your DIY. Any one of these power drills would be a valuable addition to your toolbox. Now you can evaluate your upcoming projects, consider your price point, decide what options will be necessary for those tasks, and then confidently choose the best drill for you.
Enjoyed the project?
Published March 25th, 2023 3:29 PM
Comments
Join the conversation
Popular Project Book
Popular DIY Questions