22K Views
Cool Down This Summer in Style With Costway's Portable Air Condition
August 17th, 2023 3:23 AM
This post is sponsored by Costway.
We all look forward to summer right? Those warm sunny days enjoying time off with family and friends are the best. I love absolutely everything about summer, except my extremely hot home office. It has floor-to-ceiling windows on two sides and the sun bakes this room.
I think just about everyone has that one room in their house that gets too hot and it makes summer less enjoyable. I have tried closing the blinds, opening the windows, or using a fan but all of those measures just cannot get it cold enough to work comfortably in.
I knew the only answer left was an air conditioner, but we could not afford to get central air, and I did not like the look of a mini-split in my beautiful office nor a window air conditioner. Working was a must and I could not move my desktop to another room as there was no room. I needed something fast so waiting until a technician could install anything was also out of the question.
I was losing hope until I found the Costway portable air conditioner. Not only could this unit cool the room, it was also a heater, dehumidifier and fan! I haven't mentioned this but not only is my office hot in the summer it is also freezing in the winter so this was going to be perfect. To top it all off, it had a remote control and a smart app to run it on my phone. This Costway AC was checking all the boxes.
I am a cautious purchaser so I did a thorough check on Costway and was pleased with what I learned. Costway is a company that provides everything you could think of for your home from furniture to appliances. Their philosophy is to make your home a delight and they do this by providing amazing products, low prices, fast delivery, and Costway's customer service is an incredibly dedicated customer service.
Beyond that, their mission is to stick with their customers throughout the different stages of life to make your life more enjoyable. What? Stick with the customer for the long term? These days it is extremely hard to find a company that stays beyond the quick sale let alone long into the future.
When I read all of this and saw the product reviews, I felt more confident, took a leap of faith and ordered it.
As promised, delivery was so fast! Everything was working out perfectly but would it be hard to set up and the bigger question is would it actually cool the room?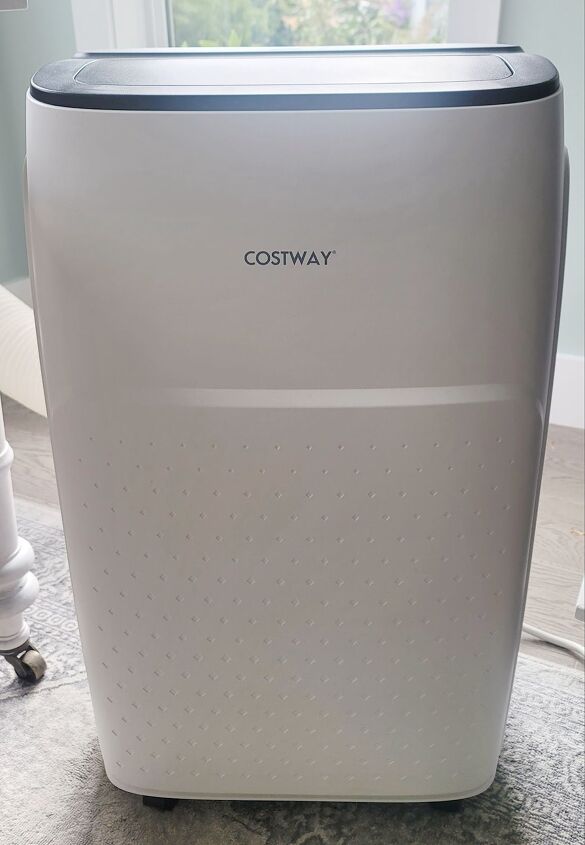 Once I got it out of the box, I found all the pieces and the instruction manual. I rolled it to my office so easily because of the high-quality castors. Next, I found the hose connector and the hose and twisted the hose connector on. It was like screwing on a lid and very easy.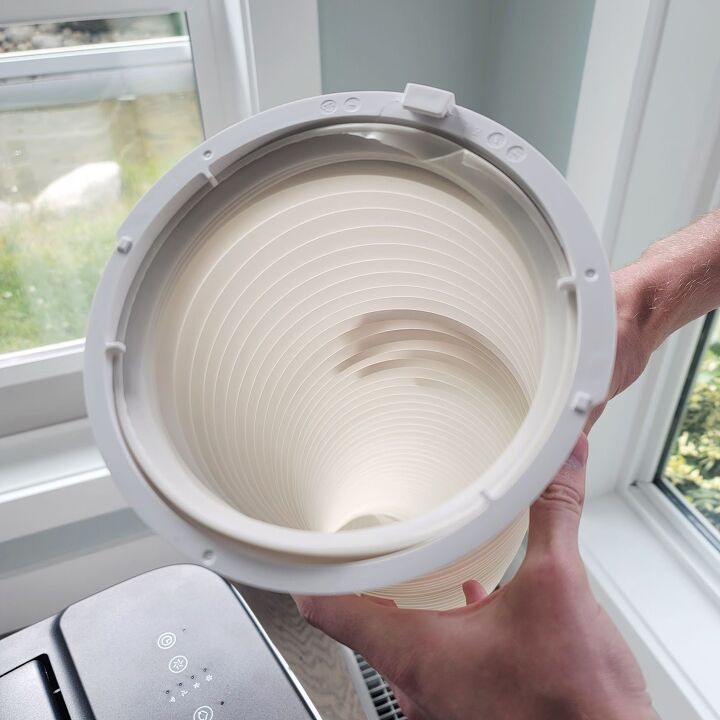 Next, I connected it to the back of the air conditioner.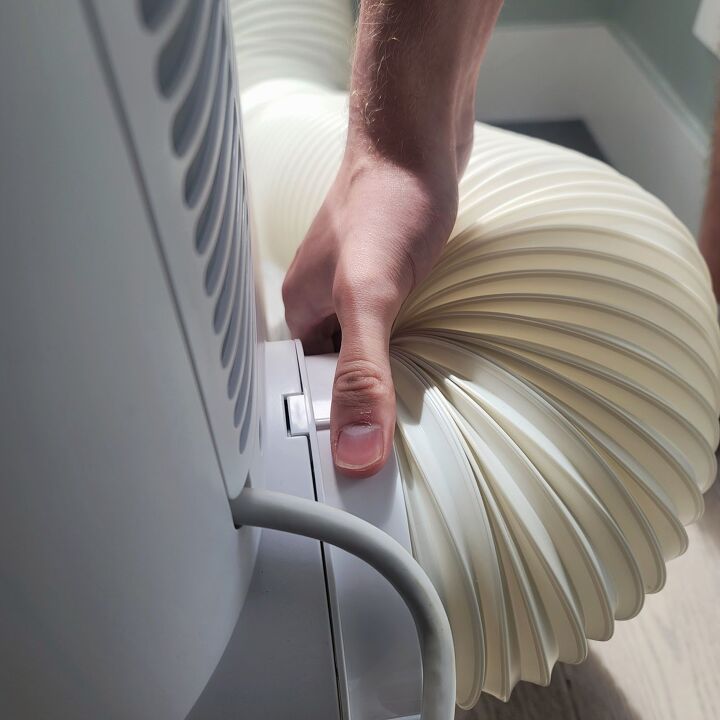 I placed the Costway air conditioner near my desk, and then extended the hose to the window. I opened my window and inserted the window kit in. Then I screwed the window kit adapter to the hose. Lastly, I inserted the window kit adapter into the window kit and voila it was time to check it out!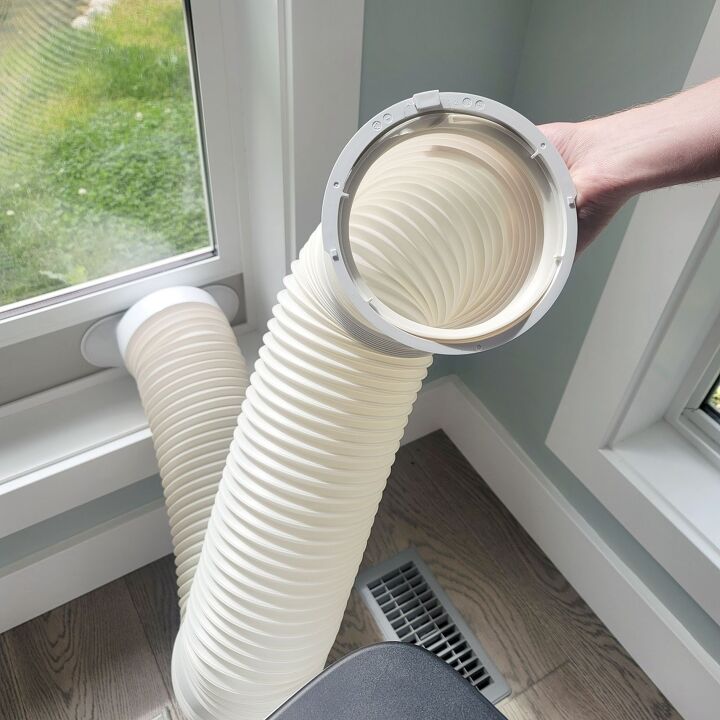 I popped two AAA batteries into the remote and pressed cool.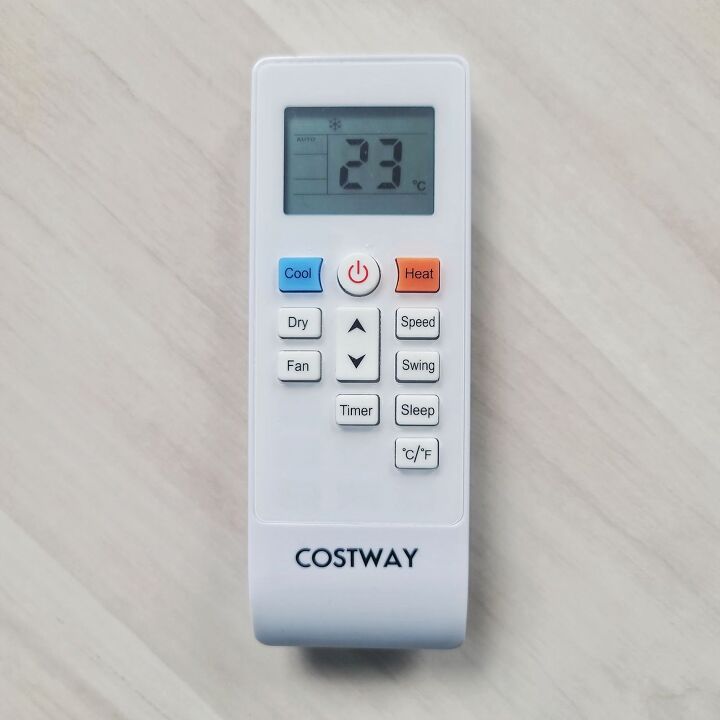 Like out of a science fiction movie, the top louver opened up and the machine turned on. I could not believe how quickly the air coming out was cold, like I mean icy cold!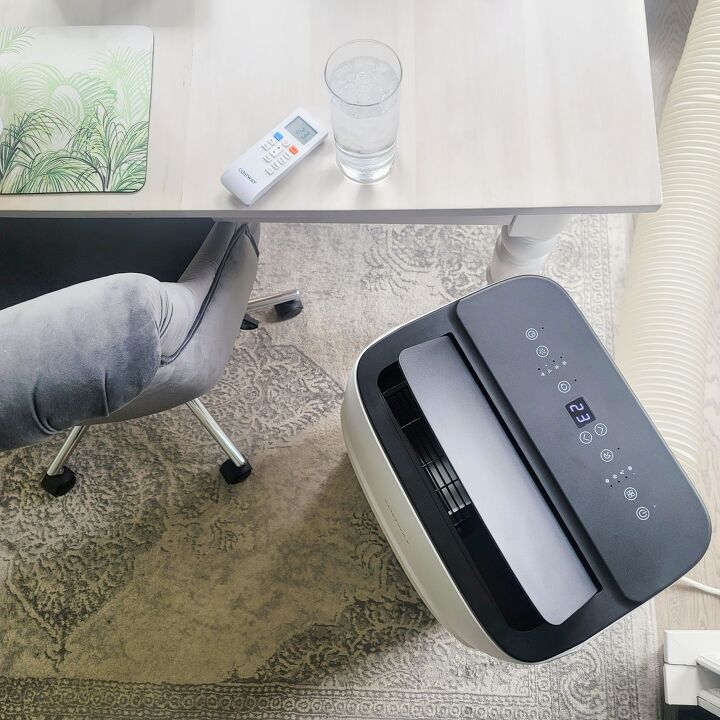 I couldn't help myself but place my face up to the cool air. How refreshing! Why had I ever waited so long? It took no time at all for it to cool down my office with its 13,000 Btu/h for cooling which can cool a room up to 700 sq feet in size!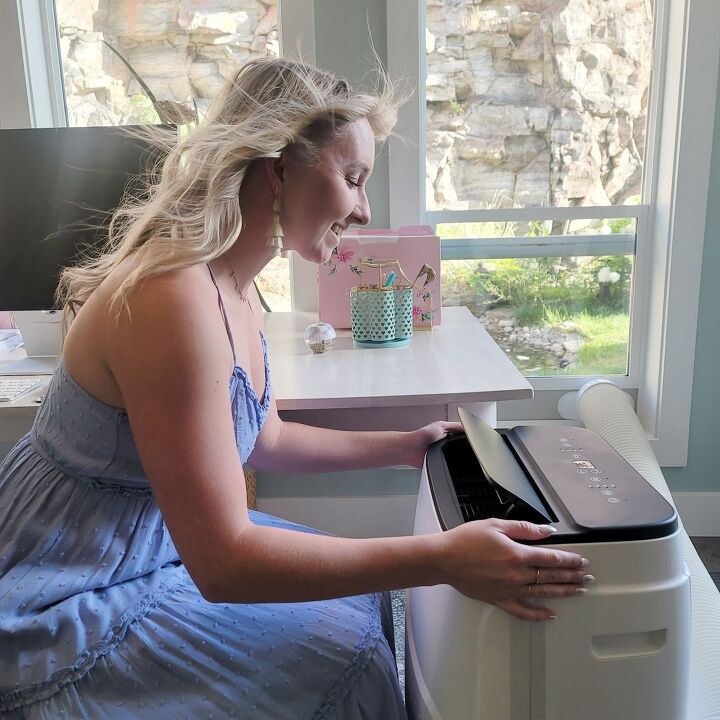 Next up I tried the Wifi connection and smart control app. It was an easy set up and worked perfectly. If you are anything like me, remote controls always seem to go missing so having the app on my phone was a great backup plan.
I have one more surprise for you though. While I was shopping on the Costway site, I found so many wonderful items. One thing that caught my eye was a Costway nugget ice maker. Ice cold drinks in the summer are a favorite of mine but I always forget to fill the ice cube tray. I didn't even think for a split second on that and put it quickly in the cart and checked out.
When the Costway ice maker arrived, I gave the internal parts a quick wash, plugged it in, filled the base with water, clicked the start button and patiently waited.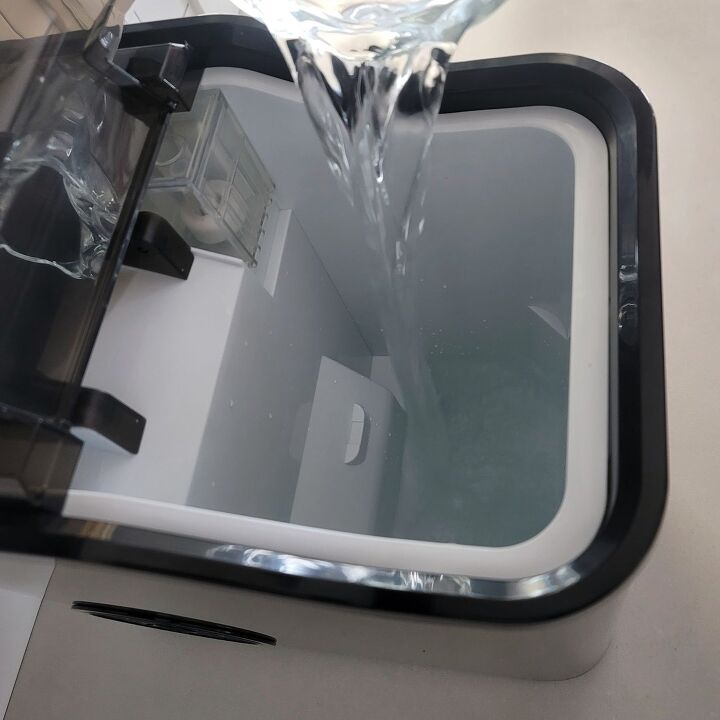 In no time at all, I had a basket filled with the cutest nugget ice cubes. I love this size because they are smaller and don't bother my teeth as much when they rub up against them like the big ice cubes do.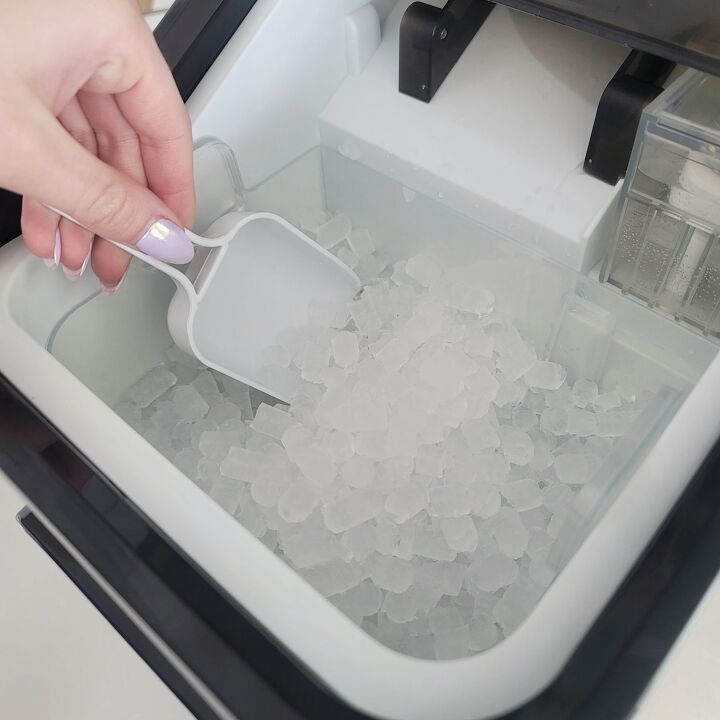 If you don't want to fill it up manually, there is also the option to place a large water bottle with a hose and have it fill that way. The great thing about this way is that it will then have the self cleaning option. I never knew having ice cubes could be so easy!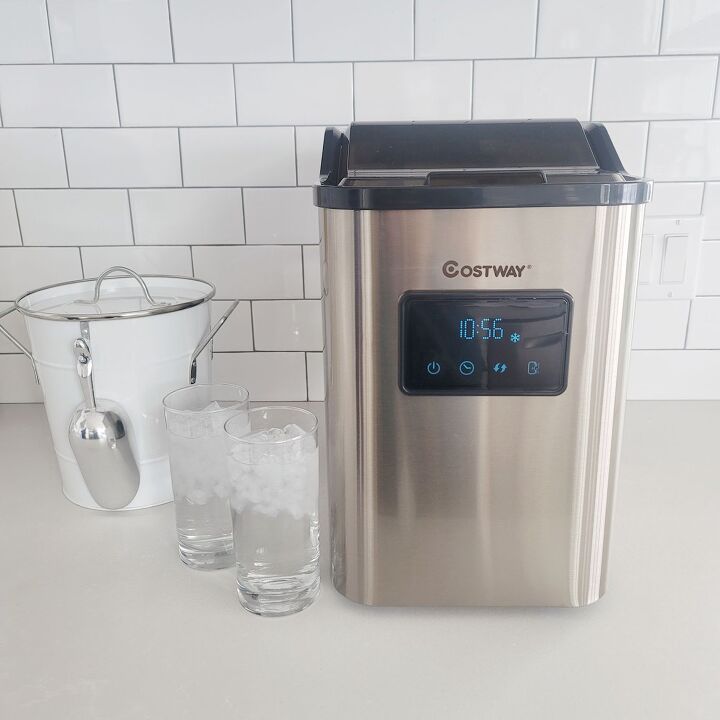 As I sat there in my cool office sipping on my icy cold drink, I thought back to the times that I was cooking hot and drinking a lukewarm beverage. Wow, times have changed and obviously for the better!
If you are in the market for an air conditioner or an ice machine or any other home related product be sure to check Costway out and use this special code GSPMXHT for 10% OFF sitewide. (Not applicable to clearance products and specific products).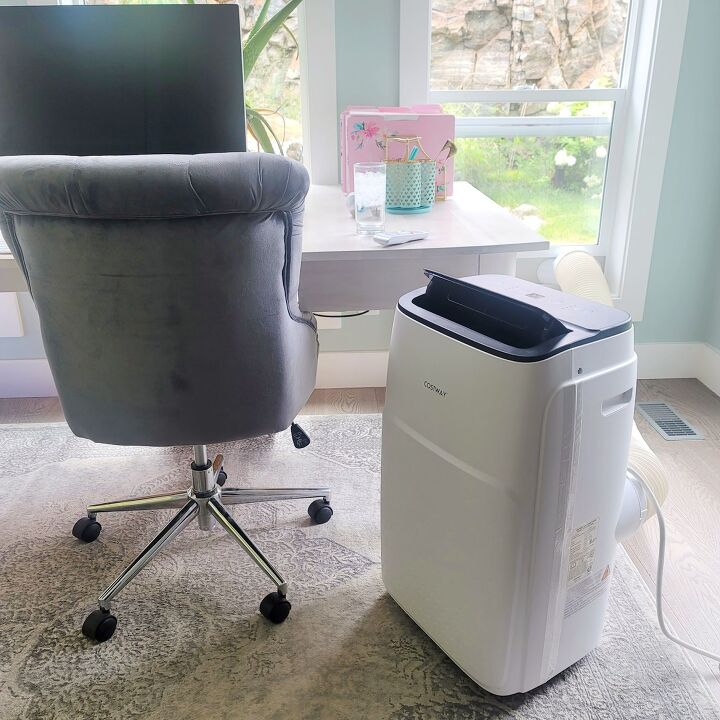 Costway portable air conditioner
Enjoyed the project?
Want more details about this and other DIY projects? Check out my blog post!
Go
Published August 16th, 2023 3:22 AM