Newly poured concrete came out a mess, can someone tell me what to do? Answered
Our 1000sq ft colored concrete patio pour came out with inconsistent finishes (smooth & brushed), colored streaks, patches of blue and browns on every other square, two-tone finishes, brown spotted finishes, crazing cracks over 50% of the slab, a low spot in the corner, and white chalky finish on the edges (efflorescence maybe), as well as water streaks.
I'm devastated and stressed out over it. I need some advice before I contact the contractor. It was poured in 90 degree weather 11 months ago in July (even though I asked him to wait and he refused). Furthermore, he forgot to return to water it, so it was not watered AT ALL for 7 days straight in 90 degree weather in CA. We, the homeowners went out of town, and he said he would handle it while we were gone, and he forgot. When we returned from vacation, he told me to wait until Spring to see if it got better. It's now end of Spring (June 11, '20) and it's still terrible. I also have not heard from him. He previously told me we could acid wash it, but I'm thinking it's just an unfortunate situation with a problem with the quality of the job as well as some bad turn of events and it needs to come out.
The concrete contractor also poured a step on a separate day and it's a different color than the patio, and should be the same. I paid $16,000 for the job and I can't sleep over this. I think it's fair to say I should get a quality job for my $16k. There are numerous issues. Any thoughts? Thank you for your help!!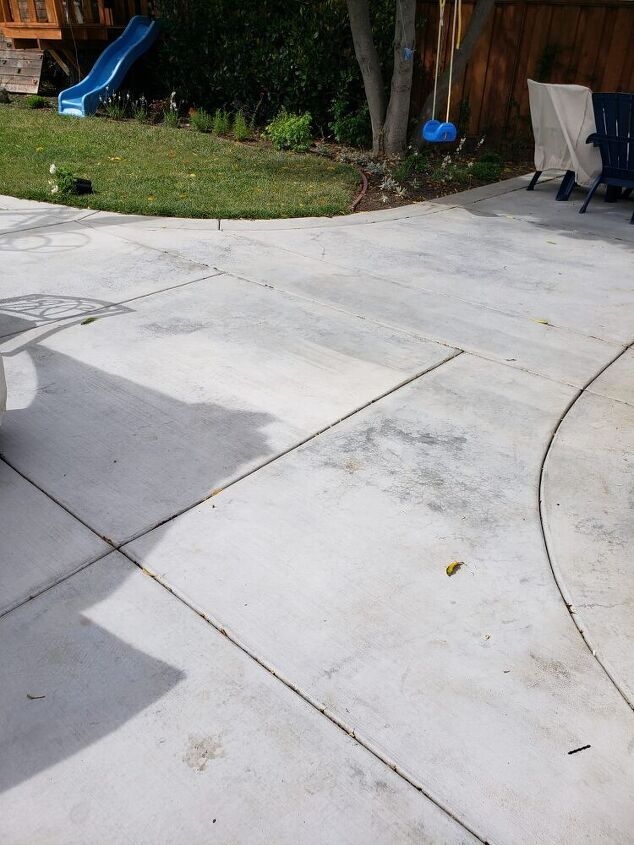 Crazing, water spots, low spots, discoloration, inconsistent finish, cracking.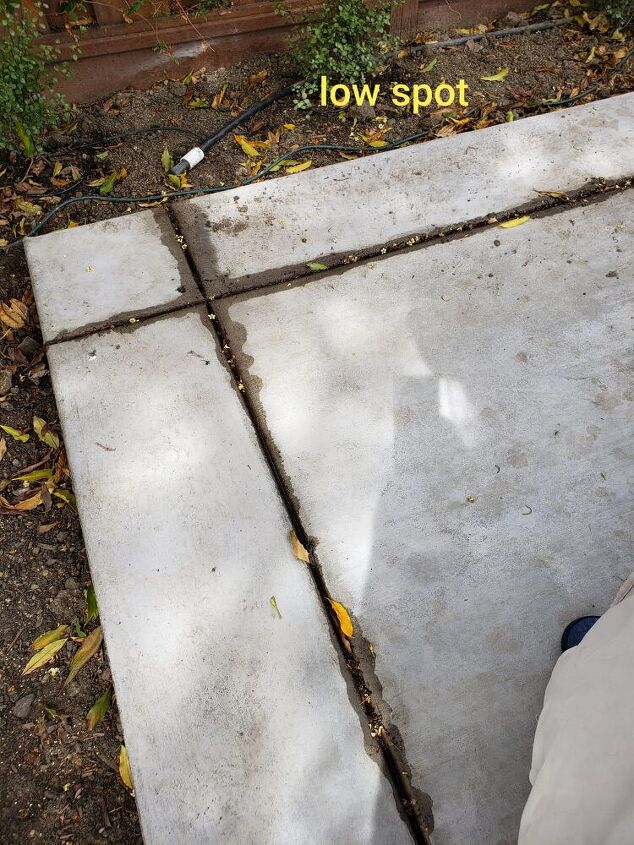 Low spot on the complete corner...3 ft x 3ft section. Takes a long time to dry.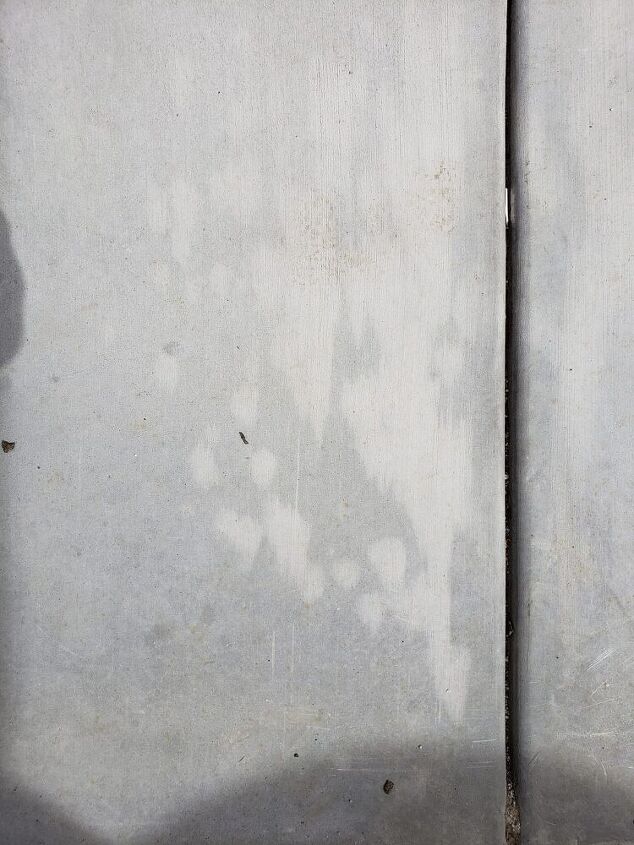 Water spots.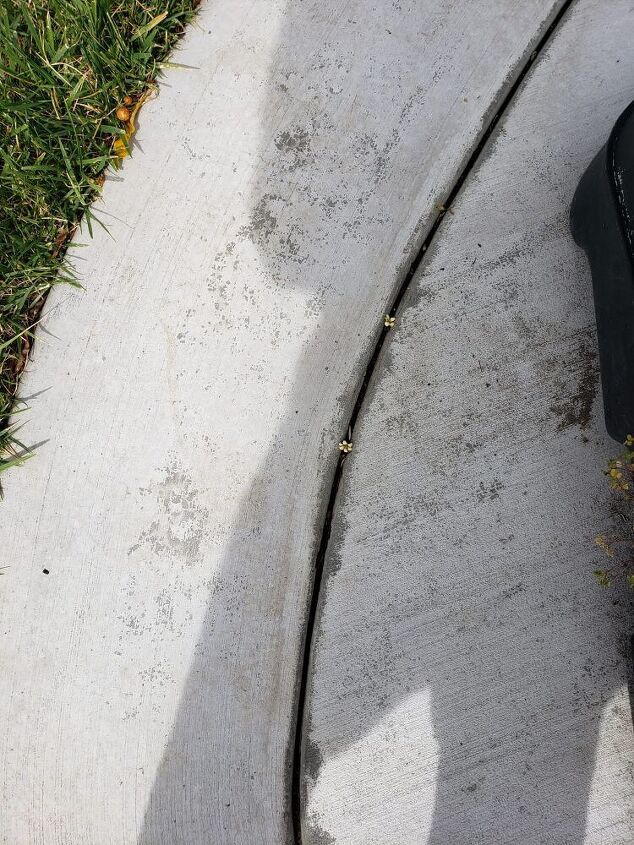 White chalky discolored finish.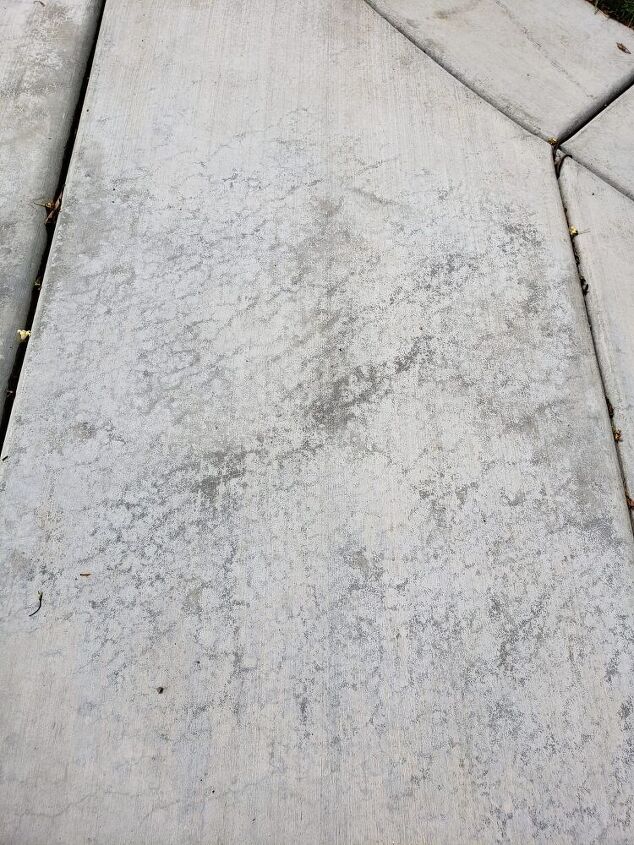 Crazing cracks cover over 50% off the patio.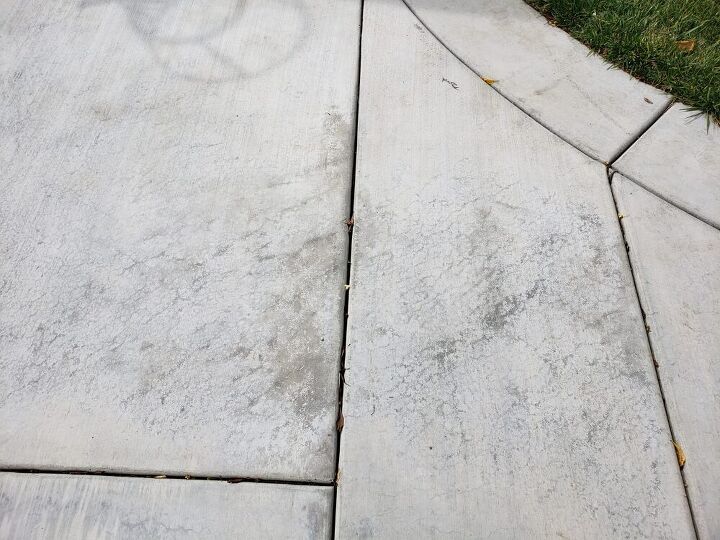 Crazing cracks over 50% of the patio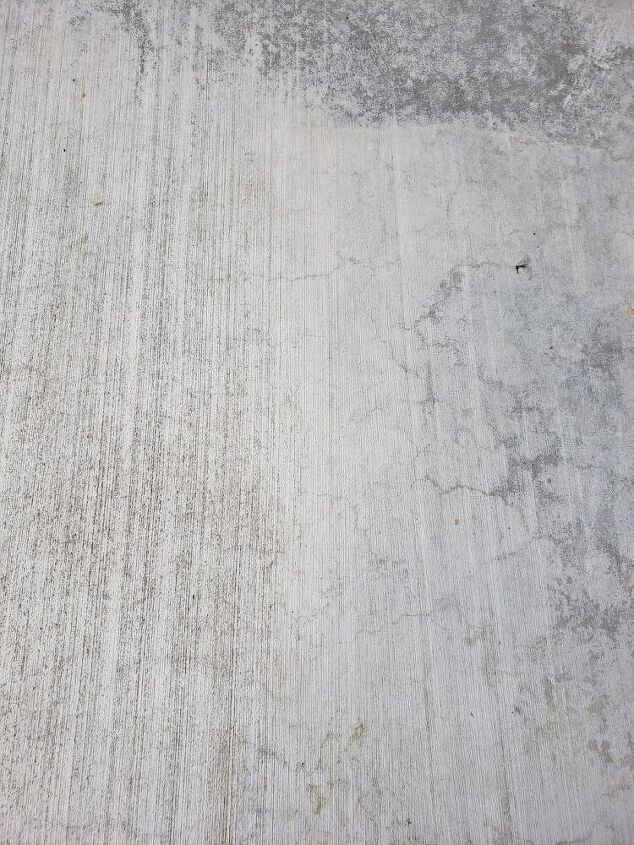 Two different textures throughout patio. Brushed and smooth (with crazing cracks)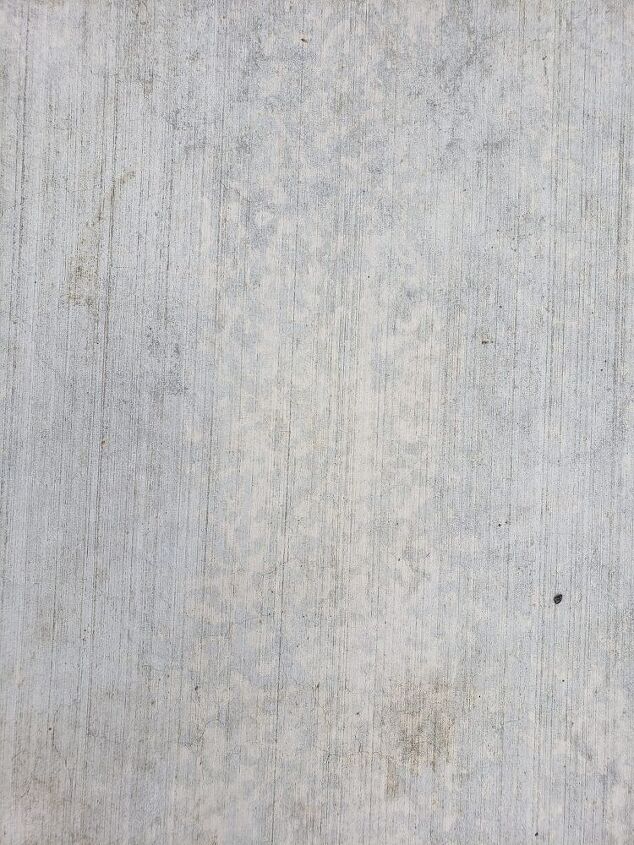 Inconsistent coloring, spotted streaks of brown color.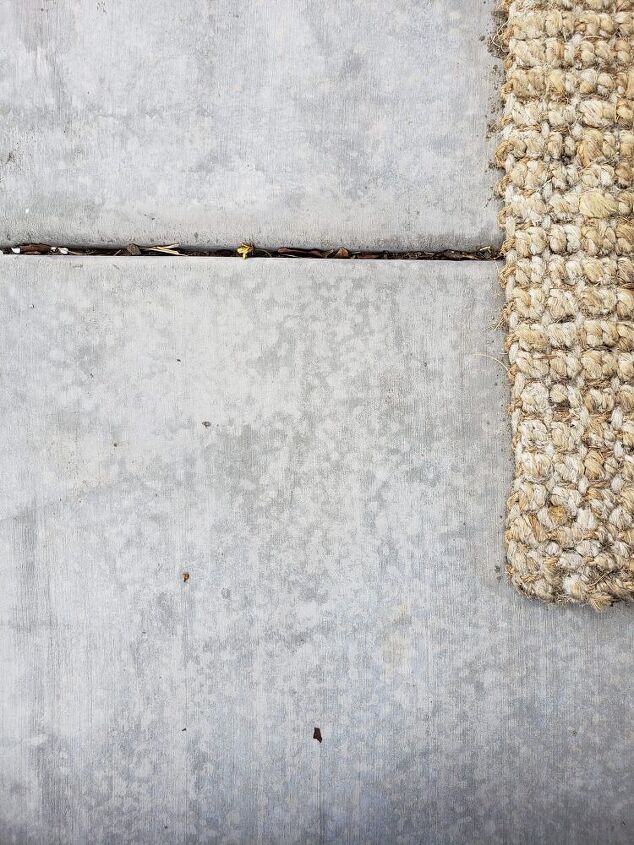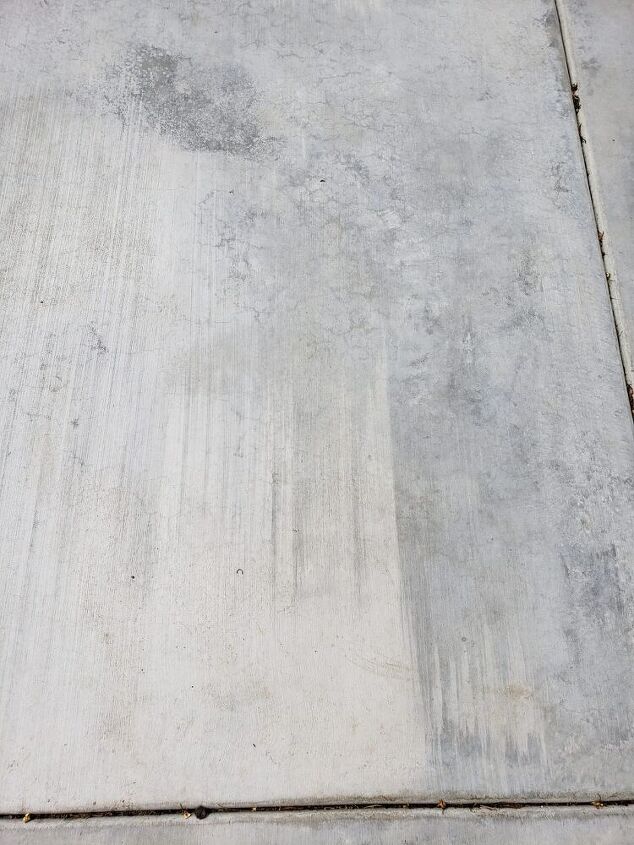 Inconsistent textures. Water streaks.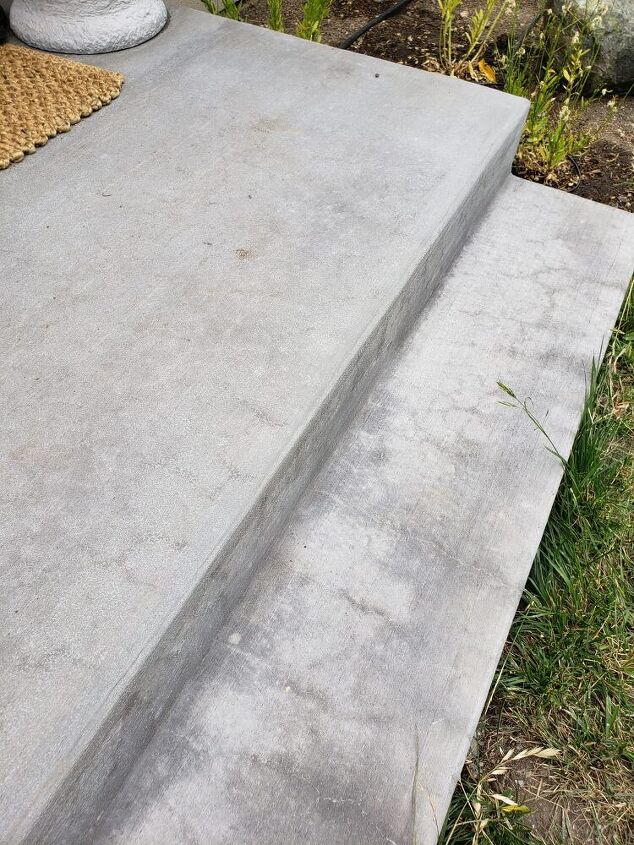 Step with discoloration, crazing, water streaks, and different shade of color. (This was second step poured, as first steps was cracked even moreso.)

Jessica Hill
Answered 5 hours ago
We seem to have some unwelcome Mickeys and Minnies in our house. What is the best way to get rid of them?

Abby
Answered on Aug 25, 2023
I want to remove my popcorn ceiling, but it has asbestos in it. How do I go about this safely?

Irv Pomeranz
Answered on Nov 28, 2023
Does anyone know how to get rid of fruit flies with a homemade trap?

Abby
Answered on Oct 25, 2023
Is there a way to use a vacuum to remove a popcorn ceiling?

Mary-Ann Farr
Answered on Sep 28, 2023
How to fix a door frame with a split in it?

Z
Answered on May 18, 2023
We had our whole roof replaced with IKO Architectural shingles last week because of larger than golf ball size hail in early June. We used a highly rated contractor t... See more Thayerlaura
Answered on Mar 02, 2023
Please HELP!!! Due to dogs, the urine smell in the concrete in out basement will knock you over. It is so bad you can smell it all through out our house. What is th... See more