1.1K Views
6 DIY Christmas Bells You Can Craft This Holiday Season
November 17th, 2023 10:26 AM
Christmas bells are ringing and we're crafting our own DIY Christmas bells to display around the home this season. These festive creations will add a unique, personalized touch to your holiday decor.
With simple materials and easy-to-follow steps, you'll be ringing in the holiday spirit in no time.
For even more ideas, see Hometalk's ultimate guide to DIY Christmas decor here.
DIY Christmas bells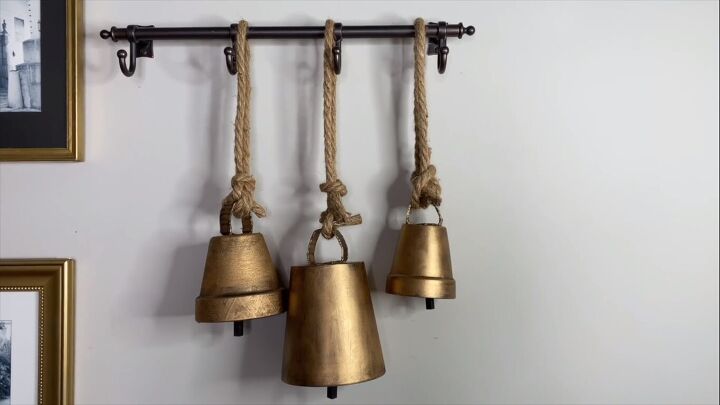 1. Faux brass Christmas bells
This creative tutorial by Meredith - Arts & Classy shows how to craft faux brass Christmas bells.
Start by painting clay flower pots black, giving them a sleek base. Then, with the application of Antique Gold Rub n Buff, create a beautiful antique gold patina.
Cut and paint a dowel, then glue twine to it. Cut strips of cardboard and paint them too, then attach them to the flower pots, securing the twine at the same time. Finally, attach rope and hang the faux brass bells as part of your holiday decor!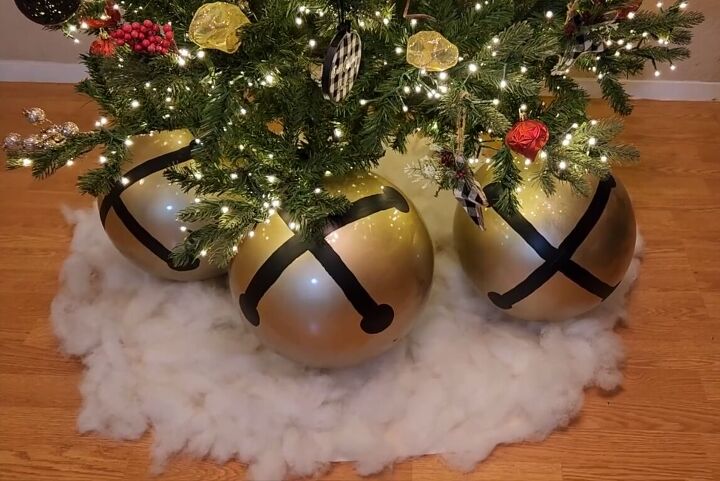 2. Giant jingle bells
This project by Mitch Couch guides you in creating oversized Christmas jingle bells using inflatable balls from a dollar store.
It starts with placing the ball on a stand, applying primer to create a smooth surface, and then painting it gold for a festive look. Next, measure and mark the ball to define the bell shape.
Paint the jingle bell details with black acrylic paint to give it a realistic appearance. Finally, display these jumbo jingle bells under your Christmas tree for an impressive and budget-friendly holiday decoration.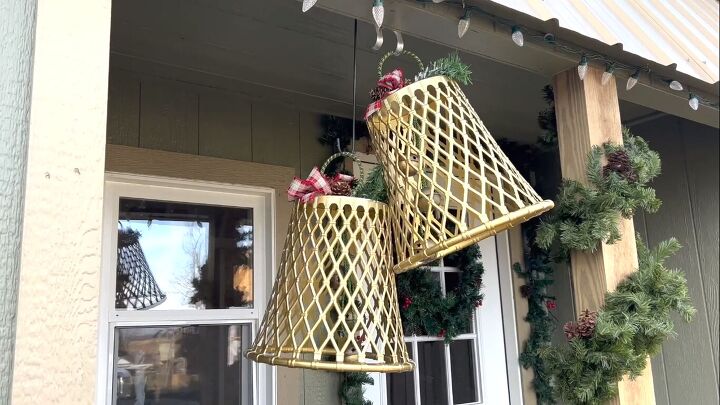 3. Waste paper basket bells
Next, Holly Grace transforms ordinary waste paper baskets into festive Christmas bells.
Spray paint the baskets gold and the jingle bells for an antique look. Drill a hole in the basket, attach ribbons as handles, and decorate with greenery and bows, then reattach the jingle bells as clappers.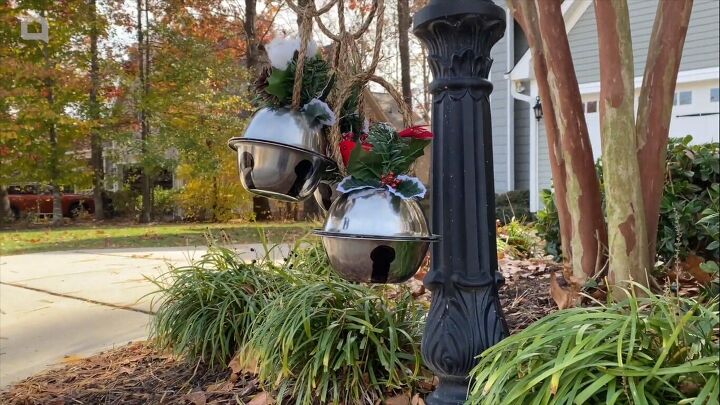 4. Oversized jingle bells
For an alternative jumbo jingle bell DIY, this project by Meredith - Arts & Classy shows how to make oversized jingle bells using mixing bowls.
Use a black Sharpie paint pen to draw on the bowls, then glue them together. Add rope for hanging and embellishments for decoration. Finish by tying the bells together with burlap ribbon and adding a bow.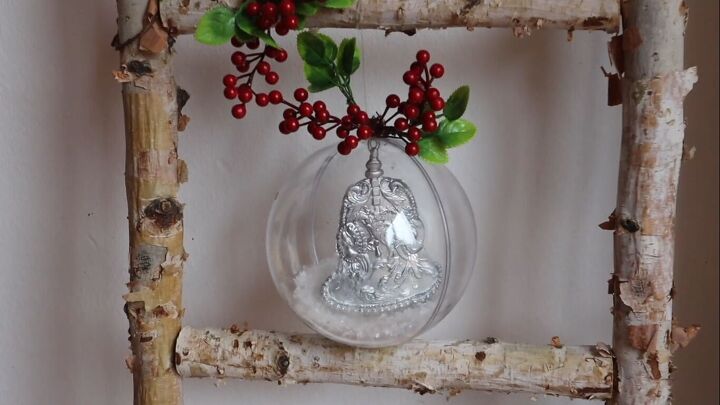 5. DIY ornament with a Christmas bell
This project by Bella Renovare by Crys'Dawna guides you in making clear Christmas ornaments with festive bells inside. You'll need clear plastic ornament halves, resin, a bell mold, glue, string, and silver paint.
Mix and pour the resin, then glue the halves together. Paint the bell silver, tie clear thread, add faux snow, and close the ornament.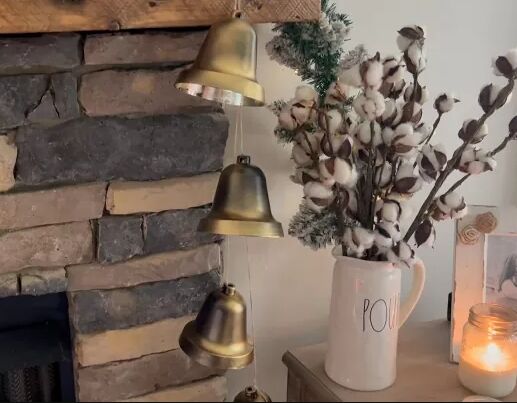 6. Antique Christmas bells
Charity demonstrates how to create your own antique Christmas bell craft by transforming Dollar Store Christmas bells with black and metallic gold spray paint. Remove the greenery and ribbon, paint the bells black, then add a touch of gold.
Finish by tying twine at different lengths for a layered effect. Deck your mantel with these DIY bells to create a cozy and festive atmosphere in your home.
DIY Christmas bells
What do you think of these DIY Christmas bell craft ideas? Let us know in the comments below.
Enjoyed the project?
Published October 19th, 2023 8:34 AM
Popular Project Book
Popular DIY Questions