How can I make affordable arm covers for new chairs? Answered
I'm redoing my living room and giving it a completely new, slightly glam/modern farmhouse look. Neutral Color scheme will be white, grays, a little black, touches of weathered gold, with teal blue accents I can switch out to other colors when desired. I've ordered two upholstered chairs (see pics) and want them to have arm covers. The matching fabric from the manufacturer is $60 per yard and I'm told I'll need 2 yards for the arm coverings. The manufacturer doesn't make arm covers so I'd need to order the fabric and then pay someone to sew the arm covers(I don't sew). $120 for fabric, plus the labor to have the arm covers completed, sure seems expensive to me. I don't want to put doilies on the arms though.Any suggestions how I can save $$ on these arm covers, but still retain the simple beauty of these chairs? Alternative/creative ideas welcome. Thank you.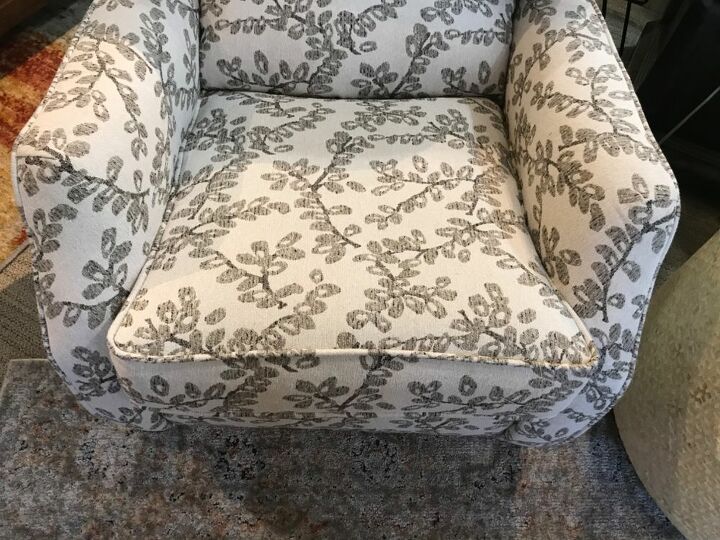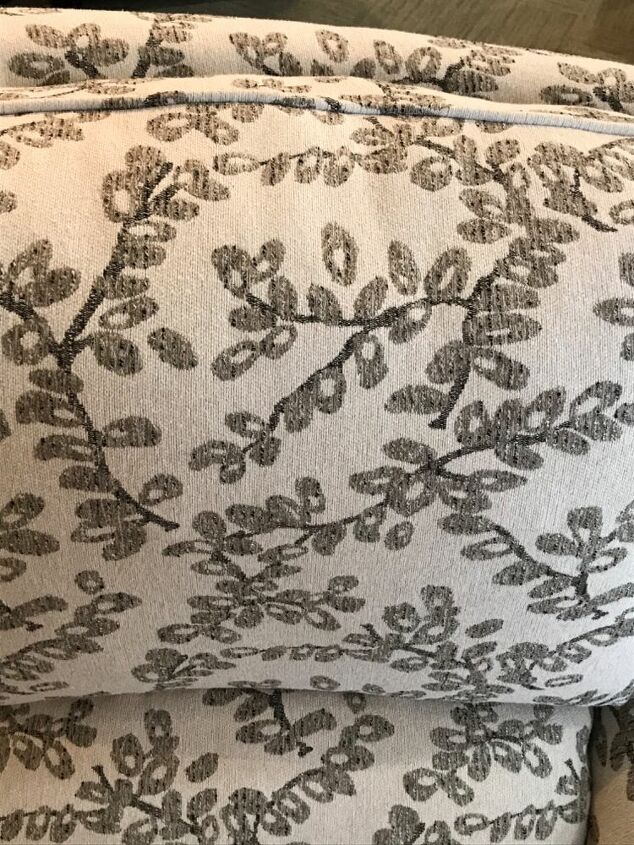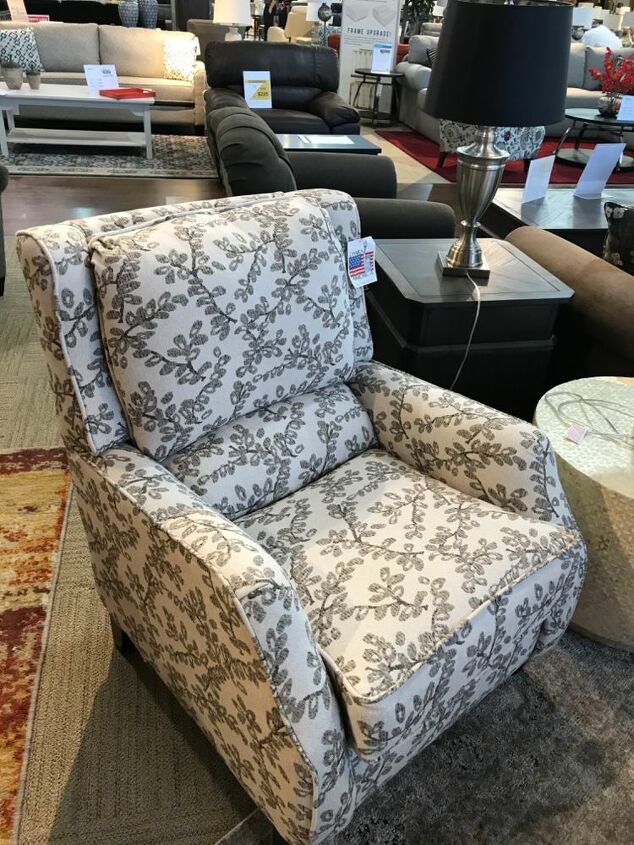 Gwen Helmstetter Samples
Answered on Nov 02, 2017
I have a Mahindra Tractor and it sits in the sun. So I would like to make a slip cover for the seat to help protect it Christel
Answered on Dec 22, 2016
I need a small swing arm curtain rod. They are quite expensive. Any suggestion on how to make one? Thanks everyone!

Darcy
Answered on Feb 10, 2021
I have 2 couches that are actually 2 recliners with a compartment in the middle with cup holders. I have looked everywhere for something to cover them. (Slip cover) C... See more

Karen Merritt3
Answered on Aug 31, 2021
It sounds crazy but only one corner of the shed is on the ground.If I try to put anything around it to cover it up it still will not be the same height.We we told by ... See more

JCskoog
Answered on Oct 19, 2023 Cindy Olson
Answered on Jul 07, 2019
Sally
Answered on Jun 06, 2020
how do i find the way to make hummingbird feeder covers to protect from the rain