Answered
Hi all
Hurricane Isaias uprooted my Apple tree. 🍏
Is it worth saving? Tips?
Thank you! 🙂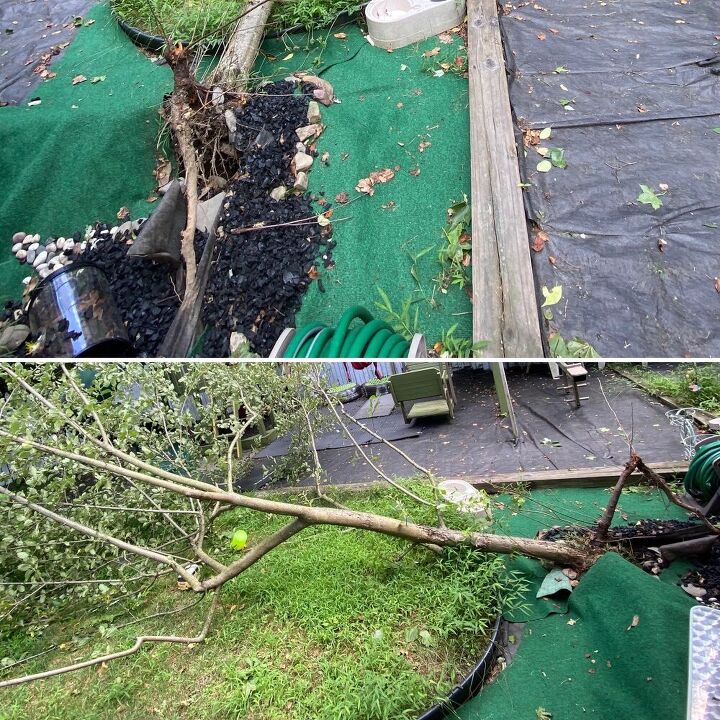 Related Discussions

Abby
on Nov 29, 2021
How to grow ginger in water?

Gail Van Dyke
on Apr 10, 2017
The wind partially uprooted a 20 foot Arborvitae tree on my property. It caused some roots to be snapped. I hope I can save it because it is in the middle of a row ... See more

Bill Sommers
on Jan 31, 2018
We want to plant an apple tree here in the Phoenix area. What type/style do you recommend for this arid/hot climate?

Jeanie Tymchak
on Mar 20, 2017
I started these seedlings by placing apple seeds in a damp paper towel in a plastic bag in the refrigerator. After a few months, they were sprouted so I planted them ... See more

Doreen
on Jun 09, 2016
It was a new tree last year but rabbits ate bark in winter and it didn't make it. Now 3 shoots are coming up from the base. We cut the tree down to a foot, can we t... See more

Chantelle Kilmartin
on Jan 11, 2021
I have a tall tree with a lot of trunk showing that I would like to cover with a climbing, flowering vine. Which would be the best one to grow and how do you get it t... See more