How do I restore badly stained butcherblock table?



Answered
My trailer came with a lovely kitchen table, apparently a DIY project by the previous owner, based on what I saw when I took it apart to get it out of the kitchen (it is way too big for the space, and I wanted a storage island instead).
Unfortunately the top has multiple stains that need to be removed before it can be refinished to either sell or donate, and I am a newbie at this sort of thing, with no tools like sanders etc. What would be the easiest, most cost effective way to get rid of the stains so I can varnish it (or otherwise refinish it) so it is useful again?
Or should I just offer it up as a cheapie or freebie to a more experienced DIYer?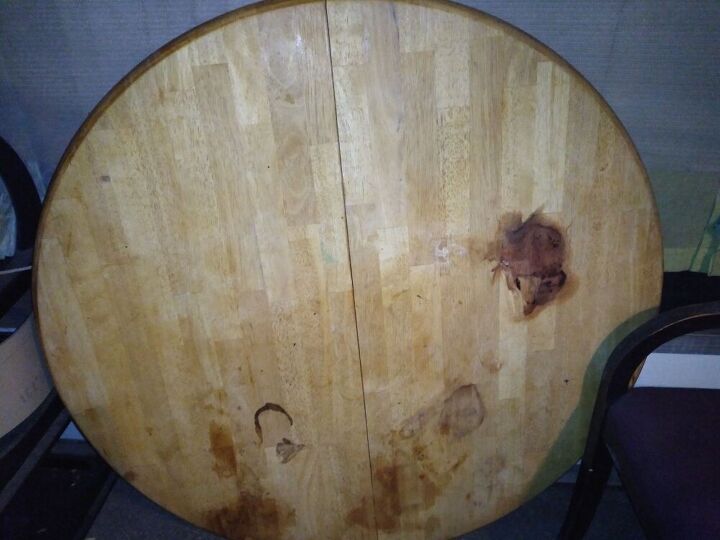 Stained table top