783 Views
5 Brilliantly Spooky Halloween Lighting Ideas to Haunt Your Home
August 27th, 2023 10:03 AM
Discover a world of creativity as we present you with 5 fantastic Halloween lighting ideas that will add an enchanting ambiance to your spooky celebrations. From eerie light-up skulls and haunted house lanterns to captivating paper clay creations, these DIY projects will transform your home into a Halloween wonderland.
Let's dive into the magic of Halloween lighting ideas and explore these illuminating crafts that are sure to cast a spell on your decor!
Table of contents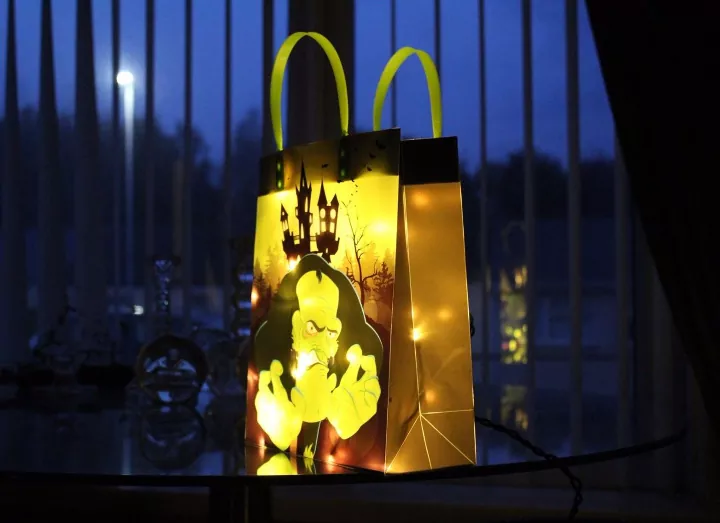 Photo: Mandy Pfeifer
1. This Spooky Gift Bag Lantern
Craft your very own Spooky Halloween Lantern that's not only a breeze to make but also easy on the pocket, requiring just two materials for around $4.
Mandy's creative idea involves using a Halloween gift bag and warm white fairy lights to achieve a bewitching effect. You can even experiment with colored lights for a different ambiance.
Illuminate your home and share in the Halloween joy just like Mandy. Your window will surely light up with spooktacular charm!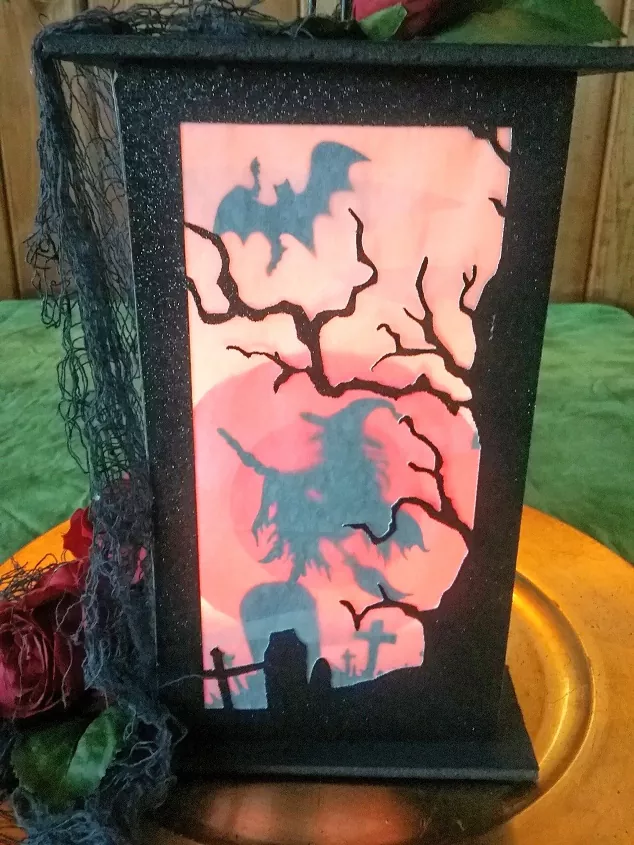 Photo by Instagrammer "A"


2. Her Eerie Tissue Box Lantern
Embrace the upcoming Halloween festivities by upcycling a tissue box into a mesmerizing lantern. With just seven materials and around $10, you can dive into this medium-level project that combines creativity and spookiness.
From transforming the tissue box into a hauntingly charming structure to layering intricate scenes and adding eerie details, you will be guided through each step with enthusiasm. The DIY Halloween LED Lantern is the ultimate result - an illuminating masterpiece ready to adorn your space with a touch of DIY magic.
Turn discarded items into bewitching decor and let your creativity shine in preparation for the spookiest time of the year!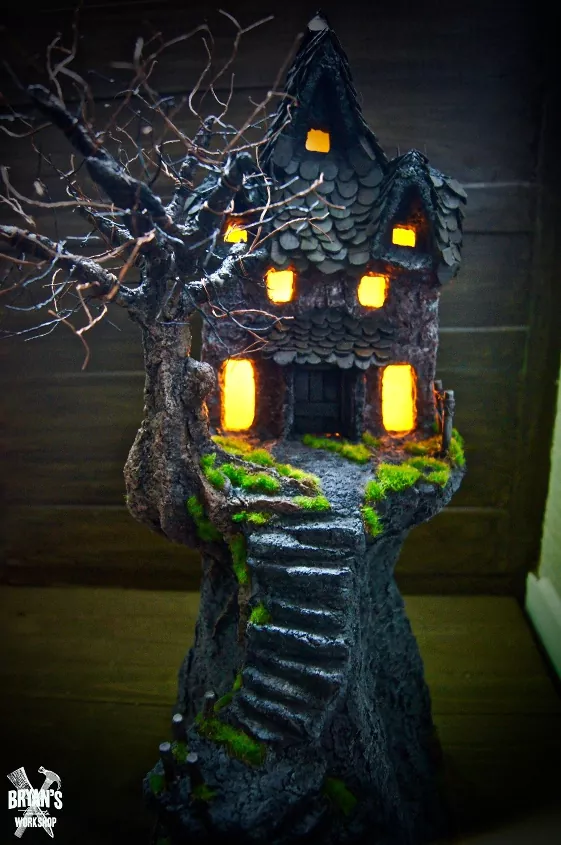 Photo: Bryan's Workshop
3. His Spine-Tingling Haunted House
Join Bryan on an enchanting journey to create your very own Paper Clay Haunted House With Lights. This easy-to-follow project guides you through crafting a hauntingly charming masterpiece that brings the spooky season to life.
Using simple materials like cardboard, glue, and paper clay, you'll build an armature, add intricate details, and create a ghostly ambiance. With rocks, artificial grass, and craft wire, you'll infuse a realistic touch.
Once painted, this haunted house will gleam with a bewitching aura, casting a glimmering, spooky light in your home.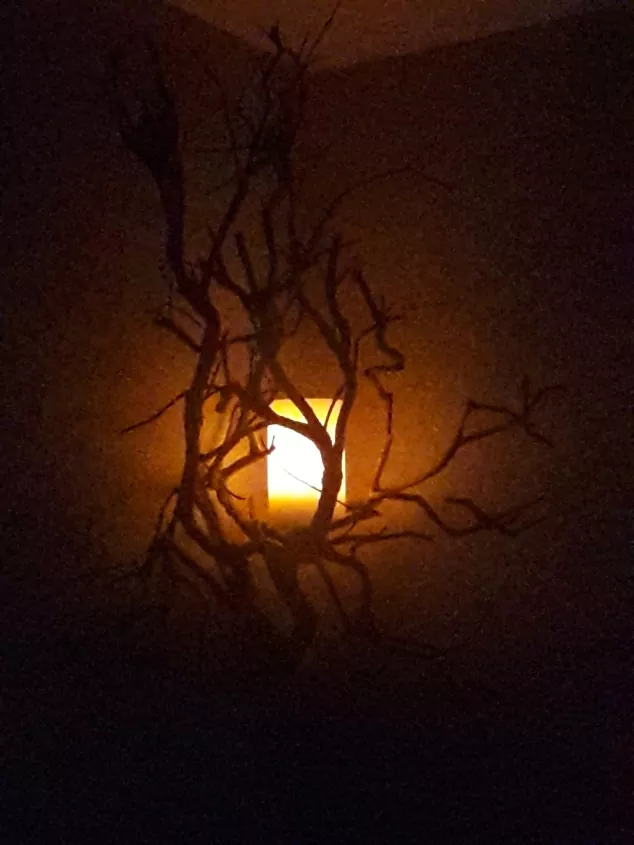 Photo: Pamela
4. A Haunting Tree Branch Light
Using just a tree branch and a battery-operated candle, you can fashion a cool and eerie wall light that might just become a year-round favorite.
With minimal effort and just three materials, this project is an absolute breeze. Pamela's step-by-step guide ensures you'll have your spooky light up and shining in no time. Hang your branch, place a battery-operated candle amidst the branches, and witness the magic unfold as night falls.
Don't be surprised when your creation takes on a whole new level of amazingness after dark.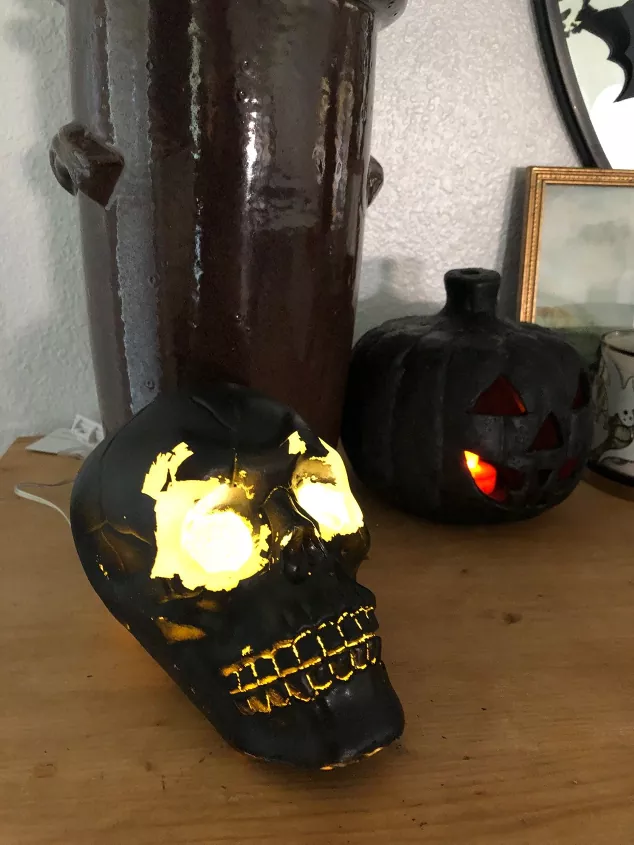 Photo: Jessa Home On The Avenue
5. This Chilling Light-Up Skull
Transform a basic Dollar Tree plastic skull into a spooktacular masterpiece with just a few materials.
A coat of black spray paint sets the stage, creating a sinister charm. Then, a simple utility knife comes into play, shaping the skull to perfection. String lights find their home within the skull, while the eyes and teeth intricately glow with eerie allure.
Unleash your creativity this Halloween and craft a delightfully haunting light-up skull that's sure to light up your festive spirit.
More Haunting Halloween Decorating Ideas!
Ready to turn your house into a spine-chilling sanctuary? From sinister mirrors to spellbinding chandeliers, our
How to Turn Your Home Into a Haunted House
guide will help you transform your space into a gothic haven.
Brilliantly Spooky Halloween Lighting Ideas
Whether it's a haunting lantern, a glow-in-the-dark skull, or an otherworldly paper clay creation, each of these projects brings its unique charm to your home.
Which was your favorite Spooky Halloween Lighting Idea? Let us know in the comments below.
Enjoyed the project?
Published August 27th, 2023 2:12 AM
Popular Project Book
Popular DIY Questions